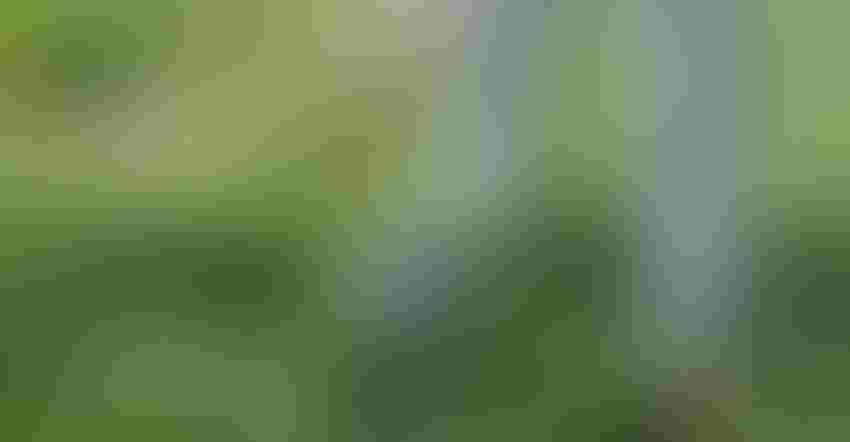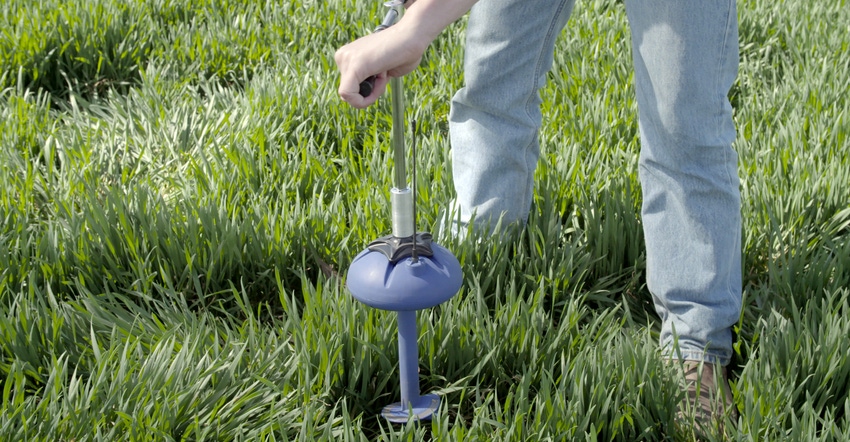 GROUND TRUTHING: A new collaboration between NASA Harvest and CropX will expand the information available for sustainable crop management. The key is linking in-field information with satellite data for enhanced insights.
Courtesy of CropX
Eyes in the sky have been part of U.S. life since the mid-1970s, when the first Earth Resources Technology Satellite was launched. Today, satellite imagery is available for a wide range of sources — but to what value? Can satellite imagery replace boots on the ground? The short answer is probably not, but that same imagery can have greater value when teamed with metaphorical boots on the ground.
That's what a new collaboration between Israeli ag tech firm CropX and NASA Harvest will work to find out. NASA Harvest is a relatively new program of the space agency tasked in 2017 to link research operations with applied science. "NASA Harvest is NASA's food security and agriculture program," explains Inbal Becker-Reshef, program director. "It sits inside the applied science division at NASA, and it's focused on the kind of transition from research into operations."
There's a solid history of in-depth agricultural research that has not moved from lab to field, often with great potential for better crop and land management. NASA Harvest is working to make that a reality, and its latest collaboration is part of that mission.
Based at the University of Maryland, NASA Harvest has a consortium of more than 50 different partners including private-sector companies, governments, ministries of agriculture and others it works with. "Our focus is really on getting the uptake and use of satellite data for informing a whole host of decisions across agriculture — whether it's early warning for food insecurity, whether it's information for supporting ag transparency or getting down to the farmer's scale," Becker-Reshef explains.
Part of the challenge of a satellite-based system, she explains, is the need to ground-truth what those images are showing. "Whether you are looking at crop conditions or trying to forecast yields or soil moisture, you want to make sure you can relate the satellite data back to what's [happening] on the ground," Becker-Reshef says.
Add in the need for solid on-the-ground information needed to build out artificial intelligence or machine learning algorithms, and NASA Harvest had a need for access to field information. CropX offers both "in terms of ease of use and the accuracy of it," Becker-Reshef adds.
The two organizations connected during a tech event and saw they could work together to improve the information available as well as the potential management insight.
Proving the concept
CropX and NASA Harvest are now working to learn how higher-level ground information can be linked with satellite data to make better decisions.
Nadav Lieberman, chief technology officer, CropX, explains that the trial will be conducted on an Arizona operation with 10 center-pivot irrigation systems. And it's in Arizona because essentially the organization needs to gather as much information as possible.
Lieberman explains that while it might make sense to go to Nebraska, home to a lot of irrigation, it is not home to a lot of crop cycles. "Arizona is a good place to start, because we can get roughly 10 crop cycles a year," he says. "In Nebraska, we would get one chance to test our models and validate them."
Given the warm-weather location, Lieberman explains that CropX and NASA Harvest will be able to gather information from 10 crop cycles on a single pivot, but there are monitors on all 10 pivots at the farm.
In essence, NASA Harvest and CropX are going to gather information from essentially 100 crop cycles in a single year.
From paper to field
More in-field information at this level can help turn research into practice. Mehdi Hosseini, an associate research professor at the University of Maryland, is working with NASA Harvest and has a long history of looking at better ways to deploy satellite information, including a key tool — synthetic aperture radar, or SAR. This new ground-truthing collaboration will help his work, moving the concept from lab to field. A key area is understanding available soil moisture from the sky.
"When we are measuring soil moisture, we need to get rid of other effects, like from soil roughness and also vegetation," he explains. "What CropX data would bring here is the ability to reduce the effects of roughness and the crop on SAR information."
SAR shows promise to measure soil moisture from afar, and Hosseini has worked a lot in this area, but by adding CropX information he sees potential for the future.
Becker-Reshef also explains that by fine-tuning the information NASA Harvest can provide with the CropX insights, there are global benefits as well. "We're hoping to scale and create products that can support farmers globally, and decision-makers," she says. "Not necessarily farmers, but water managers, governments, for early warning for crops."
Matching in-field information and correlating it with satellite imagery can offer a new level of precision agriculture. Stay tuned. Learn more at cropx.com; and for more about NASA Harvest, visit appliedsciences.nasa.gov or nasaharvest.org.
Subscribe to receive top agriculture news
Be informed daily with these free e-newsletters
You May Also Like
---