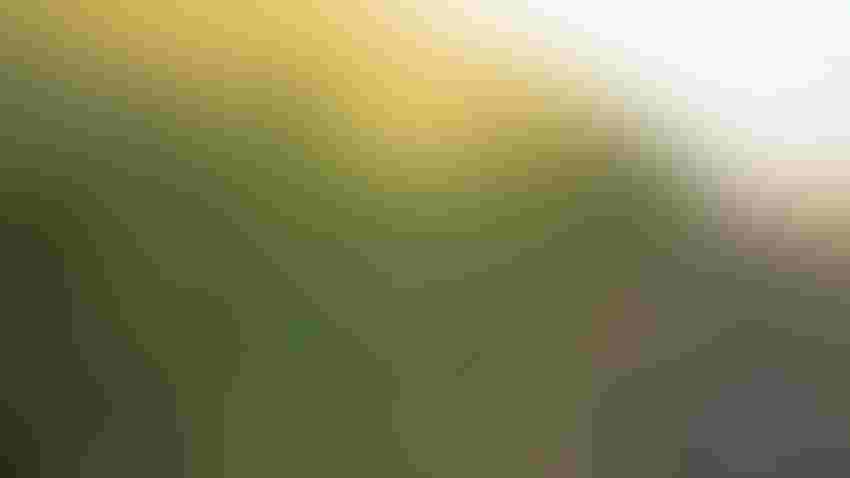 AVOID DROUGHT-BASED TOXINS: Before you chop that field of drought-stressed corn, make sure you take steps to avoid nitrate toxicity.
fusaromike/Getty Images
According to the U.S. Drought Monitor, drought has moved into much of central and eastern Kansas through the later parts of July and August. And the corn and sorghum crops are feeling it.
That has many farmers considering harvesting their drought-stressed corn for silage. But before you fire up the chopper, you'll need a plan to manage the crop safely for your livestock.
Bruce Ziegler is the Dairy Nutrition and Tech Services Manager for Hubbard Feeds, an Alltech company. He warns producers that drought-stressed corn silages may include elevated nitrates as well as molds and mycotoxins. And they require precautions.
Nitrates
Topping the list is the potential for nitrate toxicity. Ziegler explains that nitrates convert into nitrites in the rumen and blend with hemoglobin to form methemoglobin, which cannot carry oxygen in the blood.
To reduce the risk to your livestock, he suggests these tips:
Wait to harvest 10 to 14 days after a significant rainfall since drought-stressed forages recently exposed to rain are more likely to have high nitrate levels.

Harvest at 62% to 68% moisture content for adequate fermentation. Don't be fooled, Ziegler advises; plant stalks can be deceptively high in moisture.

Plan to ensile high-nitrate forages for at least 21 days. The ensilage process converts more than half of nitrates to ammonia, which can be safely used by the rumen. Ziegler reminded cattle producers that high-nitrate forage silages can produce higher levels of "silo gas" or nitrogen dioxide, so extra safety measures must be taken near storage facilities.

Since nitrates accumulate heavily in the lower third of the plant, plan to chop the forage higher on the stalk and leave more standing in the field.

Test your forages before feeding and adjust your rations accordingly.
Baling
Dorivar Ruiz Diaz, Kansas State University nutrient management specialist, along with Sandy Johnson, Extension beef specialist and John Holman, cropping systems specialist, also advise growers of considerations for baling and feeding high-nitrate forages in the Aug. 3 Agronomy eUpdate.
Again, test the crop before you cut the forage. Your aim is to provide a whole-plant sample to more accurately represent what the cattle will eat. You may want to mark areas of the field where there's more stress and differing nitrate concentrations. Then, you can mark bales from that part of the field and segregate them in storage.
They advise grinding and mixing the feed with either prairie hay or brome, in order to dilute the total nitrates in the animal's ration. And resampling and testing for nitrates and forage quality before you feed those bales is time and money well spent.
"While the nitrate concentration does not change after hay harvest, the variability of nitrates across a field and the challenge of collecting a truly representative sample preharvest make a thorough postharvest sample imperative," Ruiz Diaz writes.
Cattle producers may be considering grazing high-nitrate forages, but the K-State experts warn that that can be a dangerous practice.
"Grazing pressure should be limited so that animals do not consume the parts of the plant forage testing shown to be dangerous," Ruiz Diaz writes. "Although animals tend to consume the leaves and the top portions of the plant, which contain less nitrates, the risk of [animals] consuming a high-nitrate portion of the plant still exists. In addition, the longer the animal is left on a field and the more that animal is forced to eat the remaining forage at the lower portions of the plant, the greater risk of nitrate poisoning."
To learn more, read the K-State Research and Extension publication "Nitrate Toxicity" online. Or visit hubbardfeeds.com/blog/drought-stressed-corn-silage to learn more.
Source: Kansas State Agronomy eUpdate and Hubbard Feeds contributed to this article.
Subscribe to receive top agriculture news
Be informed daily with these free e-newsletters
You May Also Like
---