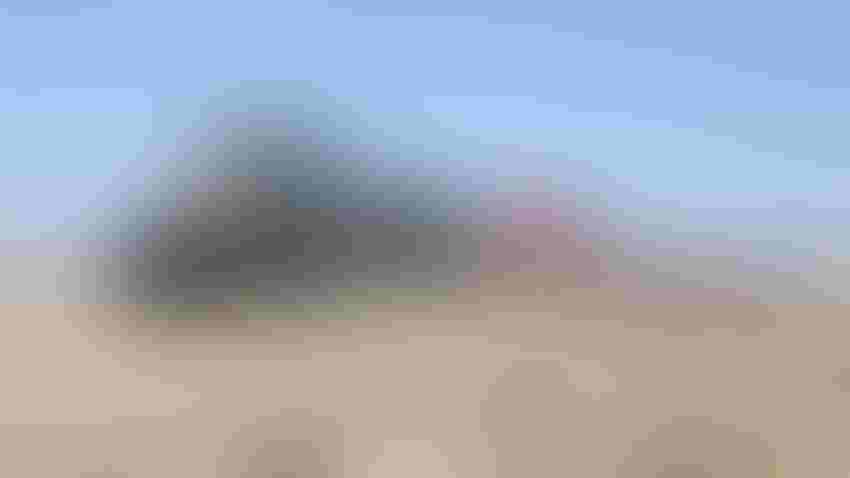 IMPROVING SOIL HEALTH: The Minnesota Department of Agriculture has $2.375 million in cost-share grants available in each of the next two years. The grants are for farmers to use to purchase equipment that will improve soil health on their farms.
Farm Progress
Interest in a soil health equipment grant pilot program earlier this year shows just how involved Minnesota farmers are in the improvement of their soils.
This project through the Minnesota Department of Agriculture had about $500,000 available for producers to purchase or retrofit equipment to help with the soil health journey.
"It was a pretty competitive opportunity," says Jessica Jurcek of that pilot project. Jurcek is a Minnesota Ag Water Quality Certification Program project specialist with the Minnesota Department of Agriculture. "There were 230 applications totaling $6.5 million, and we only had $500,000 for grants." Sixteen applicants received grants.
The Minnesota Legislature saw the interest in that pilot project and has now upped the ante to $2.375 million in grants for each of the next two years. Jurcek says grants will range from $500 to $50,000 in up to 50% cost-share for purchase of new or used equipment, as well as parts to retrofit existing equipment — and all equipment must advance soil health in Minnesota.
Jurcek says individual farmers, producer groups and local government agencies are eligible to apply.
The application will require the cost of the equipment, an explanation of how the equipment will be used to advance soil health on your farm and the number of acres the equipment will be used on, among other information.
Hold off on buying
Though farmers will be anxious to get the ball rolling, Jurcek encourages them to wait to purchase equipment until they have been approved to receive a grant. "These are reimbursement grants, so we cannot give you money for equipment that you have already purchased," she says. She presented information on the program at a Minnesota Soil Health Coalition field day July 6 held at the Matt Tiffany farm near Redwood Falls, just a day after the dates and dollar amounts of the program were finalized.
The application link and request for proposals will be available by Aug. 1, and applications are due Sept. 15.
Jurcek says the MDA hopes to have grant recipients announced by the first of the year "at the latest, but probably more like the end of November, early December." Upon grant approval, there will be additional paperwork — a process that typically takes a week.
"So, you probably would be able to spend the money by the middle of December — but at the latest, the middle of January," she says.
Not ready to make an equipment purchase? Jurcek encourages farmers to keep the program in mind, as the pool of $2.375 million remains in place for next year.
Visit the MDA website for more information or contact Jurcek with questions at 651-802-3059 or [email protected].
Subscribe to receive top agriculture news
Be informed daily with these free e-newsletters
You May Also Like
---