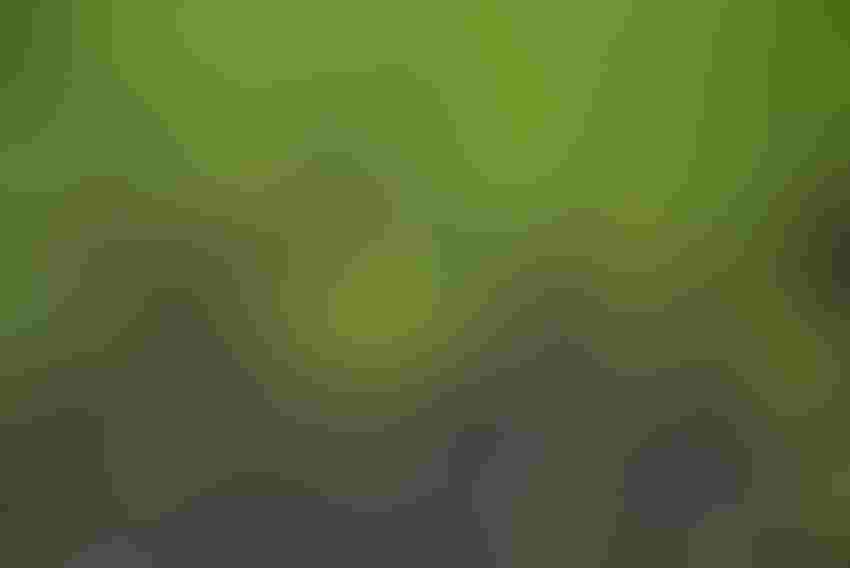 Abundant rain, cool temperatures and successive wind events troubled the start of planting season across much of South Texas, an area which normally produces the nation's first crops of the year.
A colder-than-usual winter which lingered across much of South Texas, steady and often-substantial rains arriving in early spring and a number of blustery, late cool fronts causing wind damage to young plants combined to plague growers in the Lower Rio Grande Valley, across most of coastal Texas and even into south-central and southwest parts of the state's lower half.
County agents in the Coastal Bend report weather-related events have forced widespread replant of corn and cotton with some farmers just now wrapping up their third attempt of establishing a crop this year. On the Upper Coast (Jackson, Matagorda and Wharton counties), fields remained wet from heavy spring downpours preventing access. Some late-planted fields are gaining growth or just now emerging.
Rio Grande Valley Integrated Pest Management Specialist Danielle Sekula reports conditions in her area ranged from dry in the early spring followed by strong winds which caused some lodging in corn and early cotton.
"We're seeing good crop progress now that the weather is cooperating and recent rains have improved dryland cotton. A lot of farmers got the jump on early irrigation to replenish soil moisture and those irrigated crops are looking really good," she told Southwest Farm Press.
"I spotted many alates this week (winged sugarcane aphids) migrating into sorghum fields, and very high sugarcane aphid populations in fields that have sorghum varieties that are high yielding but have no tolerance or resistance to sugarcane aphids," she said, but noted that sugarcane resistant varieties of sorghum are faring much better with only moderate numbers of aphids reported so far.
MORE ACRES
Jason Ott, Texas AgriLife agricultural agent in Nueces County, reports growers planted significantly more corn acres this year and both corn and grain sorghum look healthy as the summer months approach.
"The rains we received in late winter and early spring have really helped in getting a good start to our larger corn crop and sorghum is looking really strong as well. We have experienced some challenges with cotton this spring with a number of fields being replanted, in some cases more than once, but things are looking a little better now that those heavy winds we have been having slowed up," Ott said, though he warned the return of windy conditions this past week are the cause of some concern.
"I would say between 20 to 30 percent of this year's cotton had to be replanted at least once after heavy rains were followed by strong wind events that caused widespread damage to young cotton plants, so yes, it has been a bit of a challenging year for cotton so far," he offered.
Also of concern, is a small area within the county with reports last year of boll weevil in their cotton, says Otts. Those fields are being monitored and treated this spring by the Texas Boll Weevil Eradication Foundation. While some weevils were trapped, preventative sprays will be beneficial in controlling boll weevil problems, but Ott says those applications have been hard on beneficial insects.
"Growers in those areas are reporting some problems with aphids and such and monitoring continues for pest pressure in those fields."
LOW FLEAHOPPER
Kate Harrell, Integrated Pest Management specialist on the Upper Coast, is reporting low fleahopper numbers in Jackson and Matagorda counties.
"Fleahopper feeding will cause squares to drop [and there is some evidence that may be happening]. But plants can recover from and compensate for some square loss," she noted.
Harrell says while she is aware of some curling and cupping in young plants, she believes those are a result of wind damage and not from thrips. She said she also has noticed the arrival of Verde plant bugs in some fields, but not in alarming numbers.
For livestock producers in South Texas, pastures are mostly in moderate to good condition with some drier areas reported in the southwestern parts of the state. Cattle conditions are generally good for this time of year but there is some concern about potential shortages in hay.
Heavy rains delayed cutting last fall and spring rains have slowed progress this year with some shortages expected not only in Texas but in neighboring states. If the summer brings poorer pasture conditions, shortages of available hay could become the norm, according to Vanessa Corriher-Olson, AgriLife Extension forage specialist.
FEVER TICKS
Also of concern, Texas Animal Health Commission (TAHC) livestock inspectors report they recently discovered fever ticks on cattle originating from a Webb County premises during a routine voluntary inspection. The premises where the cattle originated has been placed under quarantine and all cattle have started treatment.
As a result of the quarantine, a Control Purpose Quarantine Area (CPQA) was established for systematic inspection of livestock and wildlife hosts in a portion of eastern Webb County surrounding the infested premises. Consequently, cattle fever ticks have been discovered on three additional premises in the area.
The infested premises are located approximately 24 miles outside of the Permanent Fever Tick Quarantine Zone.  Livestock on the premises located within the CPQA are subject to movement restrictions.
Subscribe to receive top agriculture news
Be informed daily with these free e-newsletters
You May Also Like
---