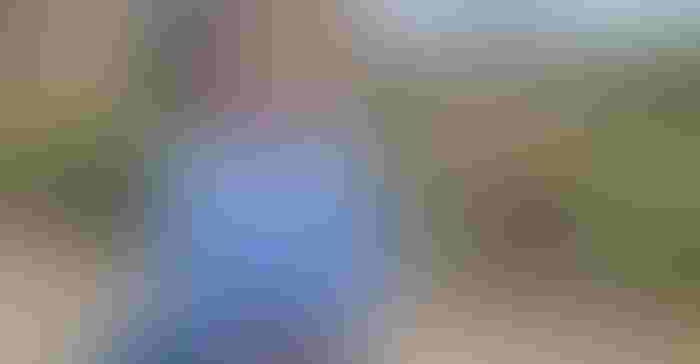 2022 Norman Borlaug Lifetime Achievement Award recipient: Gary Schwarzlose, Bayer Crop Science.Shelley E. Huguley
Agronomist and Weed Scientist Gary Schwarzlose, Spring Branch, Texas, credits summers on his grandparent's farm, 4-H and a college professor for influencing his career and love for agriculture.
Yesterday, he was recognized by the Texas Plant Protection Association (TPPA) as the recipient of the 2022 Norman Borlaug Lifetime Achievement Award at its 34th annual conference and awards luncheon in Bryan. TPPA Chair Ray Smith says of the association's awards, this is its most prestigious. The honor humbles Schwarzlose.
"It's an amazing award because it bears Norman Borlaug's name," Schwarzlose says. "There's so many of us who have grown up in agricultural careers, and you hear his name all the time. The more you look into what he did, you start realizing that this is one man that did a huge job for the world."
Borlaug was an agronomist, humanitarian, and Nobel laureate. He was known as the "Father of the Green Revolution," "Agriculture's Greatest Spokesperson," and "The Man Who Saved a Billion Lives." He completed his career as a member of the Texas A&M University staff, serving as a distinguished international agriculture professor.
"He was such a great person," says Schwarzlose, Bayer Research & Development principal field agronomist. "To know that I'm associated with that award is such an honor."
Throughout the years, Schwarzlose has faithfully attended TPPA conferences, made presentations, and served in leadership. "We are fortunate to have him in Texas Plant Protection," Smith says. "In 2017, he became president and then in 2020 during COVID, he led us on how to go virtual. We couldn't have done it without him."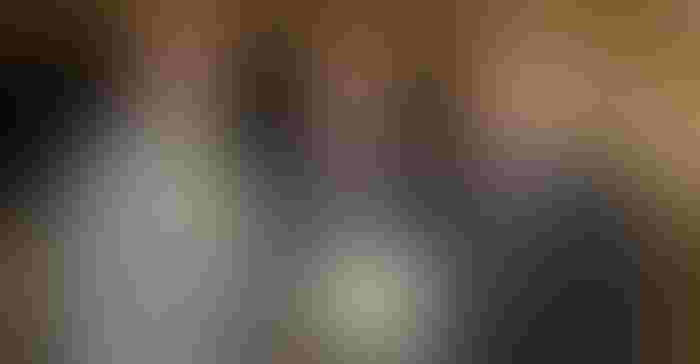 Gary Schwarzlose has served in various TPPA leadership roles including vice president and president. Here he's pictured at the 2017 TPPA Conference, from left, TPPA President Gary Schwarzlose with the 2017 Norman Borlaug Lifetime Achievement Award recipient Ron Smith, and TPPA Board Chair Ray Smith. (Photo by Shelley E. Huguley)
Smith, who has worked with Schwarzlose since 1994, says what he knows him best for within the industry is his research and application of cotton defoliants. "He's the go-to man for cotton defoliation -- he knows that much." Smith adds that after working with Schwarzlose, he determined that defoliation wasn't a science but an art.
TPPA Executive Director Bob Sasser praises Swchwarzlose's leadership and association support and how he encourages involvement. "The conference continues to grow because of Gary's suggestions, ideas and leadership."
Ron Smith, former and longtime Southwest Farm Press editor and 2017 Norman Borlaug award recipient, says, "Gary is one of the most professional industry representatives I worked with during my career. He is always willing to offer updates on issues affecting agriculture. No one is more deserving of this award."
Bayer lineage
For the last 38 years, Schwarzlose, who has his bachelor's in agronomy and masters in weed chemistry, has worked for Bayer Crop Science. When initially hired, the company was known as Hoechst until it was acquired by AgrEvo, then Aventis CropScience, and today Bayer. "I'm in the lineage of that whole group," he says.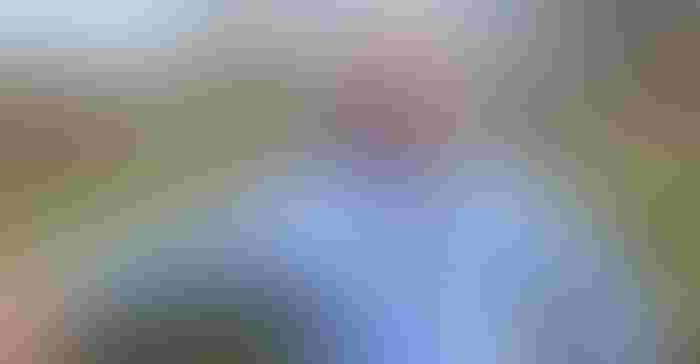 Gary Schwarzlose credits time spent on his grandparent's farm, 4-H and a college professor for shaping his love for agriculture and his career. (Photo by Shelley E. Huguley)
When first hired, Schwarzlose relocated to the Mississippi Delta for nine years. "It was a great starting point for me. Because I wasn't in my hometown or my home state, I was out of my comfort zone. And even though I was the 'professional' or the person they were coming to, I had a lot to learn."
It was upon his return to Texas that he became involved with TPPA. "The group of professionals that attend the Texas Plant Protection, you see them every day. These are people you're working with either as a counterpart or business associate, or the academics of the world. This was our way of going, seeing, and hearing what people did during the year and hashing things out. And that's one thing you see at TPPA. There's camaraderie when attending these sessions, but there's so much more."
Special influences
Schwarzlose's passion for agriculture was born on his grandparents' farm and later, as a teen, working for a local producer. Those same experiences inspired him to become an agronomist.
"Once you put that seed in the ground and you're having to keep it alive, whether it's by irrigation or fertilizer and seeing what impact it has on it and then seeing the end product. And then when you're working on a farm and seeing that every day. Not a lot of people have that opportunity."
4-H also shaped his agricultural trajectory. From his parents to other family members, the Schwarzloses participated in 4-H. "That was the start of knowing I'm going to do something in agriculture. A big part of 4-H is public speaking. My mom (an Extension director) always pushed us, 'You will be giving a presentation at X, Y and Z.' So, these early opportunities have paid off for what I do today. I get in front of a group of 200 to 300 people, which I wouldn't have conceived of doing; knowing I gave these presentations or speeches at a younger age makes it that much easier."
The science behind crop production inspired Schwarzlose to pursue a master's in ag chemistry. "What I enjoy the most, and most people think this is weird, is the organic chemistry of things. It's what's in that jar and what is that liquid made of? What's in the liquid that's doing what you want it to do? That was always one of the coolest things, although it's not an easy thing but to see a structure and know what that structure is and how it can be tweaked to make it work a different way and I think that's what's really lent itself to the research I do now."
Schwarlose has tested and developed new market uses for several Bayer crop protection pesticides, including glufosinate (Liberty, Ignite), fenoxaprop (Whip 360), flupyradifurone (Sivanto Prime), and Bayer's cotton PGR (Stance) and Harvest Aids (Dropp, Ginstar, Finish, Prep, and Def). 
Also profoundly influential was Schwarzlose's Texas A&M University weed chemistry professor, the late Morris Merkle. He described him as an academic and a realist who "lived agricultural chemistry.
"Everything he did was like, 'Mr. Schwarzlose, we're going to the field, and here's a grower and the situation. How are you going to solve it?' Dr. Merkle's favorite quote was 'If it looks like a duck and quacks like a duck, it must be a duck.'
"It wasn't the book smarts. It was the field smarts. And, once we took his Agronomy 450 course, there were several of us that said, 'I know what I'm doing for the rest of my life.'"
Schwarzlose says various university and Extension specialists have also influenced his career. "It's hard just to name one person," he says.
Words of wisdom
Today, as Schwarzlose visits with future professionals, he advises them to find something they're good at in addition to their field of study, whether that's agronomy or entomology. "You've got to be the person that that company wants and the best way to do that is to specialize in many other things.
"In about '83, when they came out with the TRS80, which is this big, old clunky machine that had an 8-inch floppy drive, I would dabble in how to convert yields and I was using that for the professors. So, I took that dabbling into our business and in '92, we started to develop a global management system that is still used today. So, in terms of what I've done for the company, I would say that that's probably one my greatest accomplishments." 
Schwarzlose also encourages organizational involvement, including in TPPA. "We have a lot of organizations with a lot of members, but we have a small number of people who want to get involved. The more you're involved, the more people you'll see and the more exposure you'll have."
Lastly, Schwarzlose advises aspiring professionals to strike a balance between the desire to "get ahead" and their personal life, something he wishes he had done sooner in his career. He credits his and his wife's grandchildren for solving that dilemma. "Now, it's like, I'm going to walk away from the computer and we're going to go outside and play. And that's what we do."
View this slideshow to learn more about the 2022 award recipients and to see conference photos.
About the Author(s)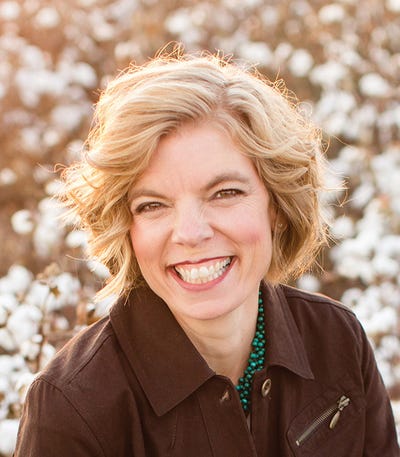 Editor, Southwest Farm Press
Shelley Huguley has been involved in agriculture for the last 25 years. She began her career in agricultural communications at the Texas Forest Service West Texas Nursery in Lubbock, where she developed and produced the Windbreak Quarterly, a newspaper about windbreak trees and their benefit to wildlife, production agriculture and livestock operations. While with the Forest Service she also served as an information officer and team leader on fires during the 1998 fire season and later produced the Firebrands newsletter that was distributed quarterly throughout Texas to Volunteer Fire Departments. Her most personal involvement in agriculture also came in 1998, when she married the love of her life and cotton farmer Preston Huguley of Olton, Texas. As a farmwife she knows first-hand the ups and downs of farming, the endless decisions that have to be made each season based on "if" it rains, "if" the drought continues, "if" the market holds. She is the bookkeeper for their family farming operation and cherishes moments on the farm such as taking harvest meals to the field or starting a sprinkler in the summer with the whole family lending a hand. Shelley has also freelanced for agricultural companies such as Olton CO-OP Gin, producing the newsletter Cotton Connections while also designing marketing materials to promote the gin. She has published articles in agricultural publications such as Southwest Farm Press while also volunteering her marketing and writing skills to non-profit organizations such a Refuge Services, an equine-assisted therapy group in Lubbock. She and her husband reside in Olton with their three children Breely, Brennon and HalleeKate.
Subscribe to receive top agriculture news
Be informed daily with these free e-newsletters
You May Also Like
---