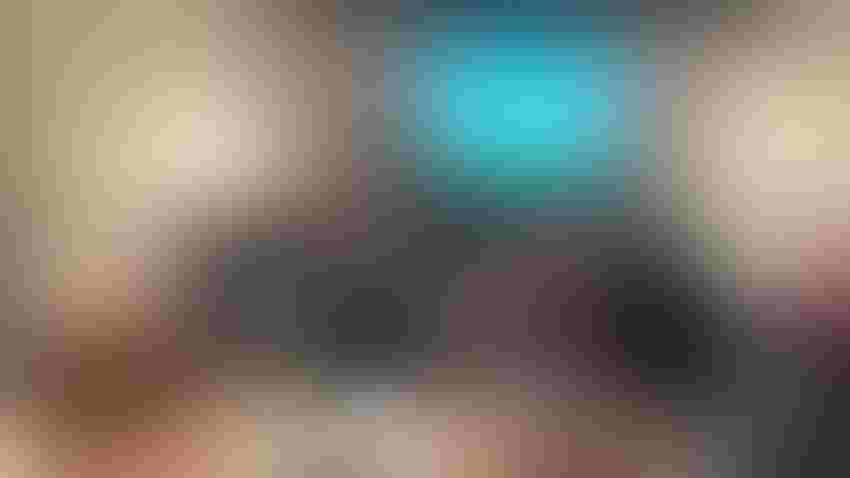 TIME FOR MEETINGS: The fall and winter months are chock-full of education opportunities for farm families. Make time to head to town and pick up some tools or techniques to improve your operation.
Jennifer M. Latzke
The fall and winter meeting season is opening up, and it's time to get some educational meetings on your calendars.
Managing mental health
Rural Minds and National Grange are joining together to present a one-hour moderated webinar, Managing Mental Health in Rural America, at 6 p.m. on Nov. 8 CST.
Chirsa Hickey, author and advocate for families raising children with serious mental illnesses, will share her lived experience with managing her son's mental illness and overcoming barriers to mental healthcare. Dr. Monica Taylor-Desir, MPH, a psychiatrist in the Department of Psychiatry and Psychology at Mayo Clinic in Rochester, Minn., will speak about treating patients in rural America.
The conversation will address rural lifestyle barriers and challenges to accessing mental health. Measures will be taken to protect participant confidentiality. Learn more and register at Webinar registration - Zoom.
Tax strategies for farm women
Tax Strategies for Midwestern Farm and Ranch Women is a three-part Extension webinar produced in collaboration among Women in Agriculture programs in Kansas, Indiana and Nebraska. It will focus on the basics of tax planning for farms and ranches, and how they may impact farm women.
The sessions are open to anyone, and participants are encouraged to attend all three session dates. Each program runs from 6:30 to 8 p.m. CST each evening, Nov. 28 and Dec. 5 and 12. There is a $30 fee to register, and recordings will be provided to registered participants. Learn more at Tax Strategies for Midwestern Farm and Ranch Women, agmanager.info.
Kansas Livestock Association
The Kansas Livestock Association will return to the Wichita Hyatt Regency Nov. 29 to Dec. 1 for its annual convention and trade show. The speaker lineup is still being finalized, but attendees can expect industry updates, committee meetings and the annual membership breakfast and business meeting, among other traditions. Learn more at: kla.org/events-meetings/annual-convention/registration.
Kansas Farm Bureau annual meeting
Kansas Farm Bureau will hold its 105th annual meeting Dec. 2-4 at the Hilton Garden Inn Manhattan Conference Center, Manhattan, Kan. Workshops will cover topics like water, disaster programs, membership issues, mental health, cybersecurity and more. Renowned Kansas newscaster and documentarian Larry Hatteberg will provide the keynote address. The final day will see voting delegates debate and adopt policy statements for 2024, and elect KFB vice president and board members from odd-numbered districts.
For registration and full details, visit kfb.org/annualmeeting.
And don't forget, registration for the Jan. 19-24 American Farm Bureau Convention, Salt Lake City, is now open. Visit bit.ly/2024_afbfconvention.
No-Till on the Plains
No-Till on the Plains will return Jan. 22-24 to the Wichita Marriott, Wichita, Kan. Registration will open Nov. 13. Be sure to watch notill.org for details.
KARTA conference
The Kansas Ag Research and Technology Association will host its 25th annual conference Jan. 25-26 at the Hilton Garden Inn, Manhattan, Kan.
This annual event brings hundreds of farmers and industry leaders for a two-day interactive workshop on the use of technology in agriculture. The event also includes vendor displays, the KARTA annual meeting, research presentations from grant recipients and an interactive evening discussion. 
Conference registration is $275 through Dec. 31, which includes two days of meals and refreshments and 2024 KARTA membership. After Dec. 31, registration increases to $325. The funds generated through the association dues and conference registrations are used to provide grants to facilitate on-farm research projects and instructional workshops on the hardware and software necessary to conduct agricultural research trials. Learn more at: karta-online.org/events.
Subscribe to receive top agriculture news
Be informed daily with these free e-newsletters
You May Also Like
---