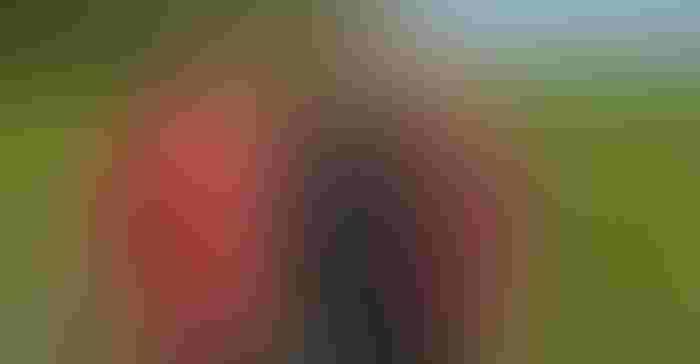 GREEN AND GROWING: Ron, Sharon and Sara Weiss, Red Lake Falls, have found that consumers like their fresh and pickled asparagus products. They started processing asparagus in their garage and outgrew that space. A Minnesota Department of Agriculture value-added grant helped them build a 40-by-80-foot asparagus building. The grant also helped them buy equipment needed for processing and packaging.
A Red Lake Falls family has found success growing and marketing an unlikely crop in a region known for its of spring wheat, soybeans and sugarbeets.
Ron and Sharon Weiss, along with daughter Sara, raise, harvest and process 13 acres of asparagus on their farm.
They started growing asparagus in 2003, first sowing seed in long rows over a few acres. Customers liked the fresh spring vegetable, and word-of-mouth slowly generated more demand for the produce. The Weisses responded by planting another 10 acres with two-year asparagus crowns.
Last growing season, they harvested more than 15,000 pounds of asparagus. Some of it sold fresh, and the rest they canned as a pickled product. They processed more than 2,000 1.5-pint jars of asparagus, which they delivered to 10 grocery stores in the area.
"Now we're thinking of putting more [asparagus] in," Sharon says.
Crop management
Once established, the asparagus plants produce for 15 to 20 years. Crop management during the growing season is simple. Ron sprays herbicides prior to and after harvest, and then fertilizes every couple of years.
Harvest usually takes place from early May to late June, requiring help from Ron and Sharon's other adult children and about 15 part-time workers. The asparagus is about 9 inches tall when it is ready to be picked, either by snapping or cutting it with a knife by hand. Two mechanical harvesters ease the backs of pickers, who sit and operate the machine speed with foot controls.
After asparagus is picked, workers rinse it outside and take it into the asparagus building for final processing. The Weisses built the 40-by-80-foot structure after they expanded their operation and could no longer handle everything in their garage. They received a Minnesota Department of Agriculture value-added grant that helped them build the facility as well as purchase processing equipment.
Workers place the asparagus on a conveyor belt that moves the produce through washing, cutting and sorting. They bundle the stalks by weight, pack them into crates and set the asparagus in a bulk tank with ice cold water for rapid cooling. Then they drain it and stack the crates in a cooler where they are kept until shipment to local grocery stores and the Mentor Farmers Market.
Modest marketing
The Weisses started canning asparagus as a way to extend their marketing season. That product is also popular, they say.
Their customers have been their best advertisers, spreading the news about products. The Weisses also have a Facebook page that keeps customers informed of their growing season.
So, what are their favorite fresh asparagus recipes?
They have two simple ones: Oven roast or grill asparagus spears with olive oil and sprinkle them with parmesan cheese and garlic salt. Or, simply steam snapped spears and add butter and salt for taste.
About the Author(s) Paula Mohr has been editor of The Farmer since 2004. She enjoys covering a wide range of topics that are of interest to Minnesota producers.
Subscribe to receive top agriculture news
Be informed daily with these free e-newsletters
You May Also Like
---