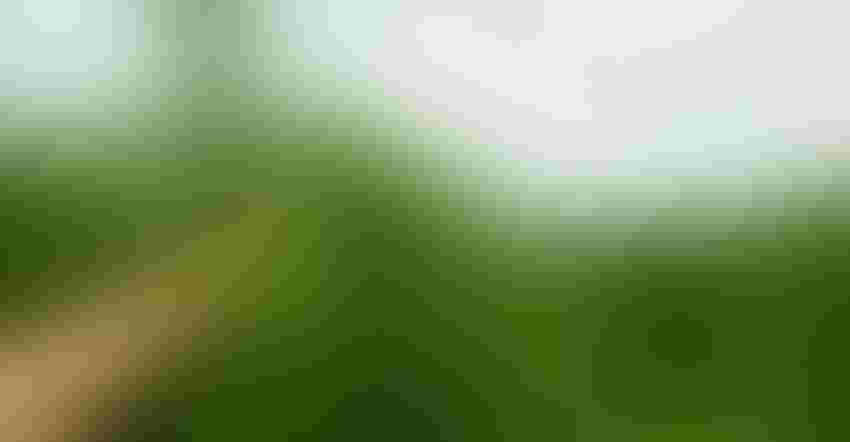 HEMP EXCITEMENT: About 140 growers have gotten their hemp permit in Pennsylvania, with another 215 permits in the application pipeline.
American Agriculturist
Bryan Harnish hopes the FBI background check and $600 he is shelling out is worth it to grow hemp.  
This will be his first year growing the crop on his 600-acre farm just south of Lancaster. He's growing it for cannabidiol extraction.
"I think there is a lot potential for that crop in terms of health benefits for people, which is one reason I like it," he says. "I also like that it's an opportunity for a new crop in our area. Right now, farmers are getting pounded. It's just a new opportunity for people."
Pennsylvania's hemp permit application period closed May 1. Shannon Powers, press secretary for the Pennsylvania Department of Agriculture, says 140 hemp permits have been issued with another 215 permits in the pipeline. She says the department was "swamped" by the number of applications received in the last days of the application period.
Harnish says he's still waiting for official approval on his application but is confident he will get his approval letter soon.
The state implemented a hemp pilot program in 2017. That year, 14 permits were approved on 36 acres. Last year, the program was expanded to 50 permits with a cap of 100 acres each.
With the elimination of hemp from the Controlled Substances Act, the state removed acreage caps for this season, but growers were still required to apply for a growing permit.
Harnish says he's taking out 3 acres from grain production and planting hemp later this month.
While he got seed from Steve Groff, a well-known local farmer, he says that finding a reputable seed source can be difficult, especially if you don't do your homework.
Harnish says he did much of his research on hemp on the internet as well as listening to podcasts and attending workshops. He's gotten his 3 acres ready by placing drip tape down and is planning to follow his tomato fertilization plan for starting the crop.
He sees this season as a work in progress, hoping to make few mistakes and learning from the mistakes he does make.
"It's tough to know how we're going to do," he says. "We're kind of taking a shot in the dark."
Hemp excitement elsewhere
According to the West Virginia Explorer, the state has issued 158 licenses under its new industrial hemp program for 2019, more than triple the amount issued in 2018.
The department licensed 46 industrial hemp growers in 2018 who grew roughly 155 acres of crop.
This year's licenses included 71 applicants who marked processing as part of their submission.  
Hemp will be grown on 2,531 acres, says Kent Leonhardt, commissioner of agriculture. The state approved industrial hemp cultivation in 2017.
This is the first year of Delaware's hemp pilot program. Stacey Hofmann, head of community relations with the Delaware Department of Agriculture, says the department has approved nine grower permits thus far. There is no deadline to apply or cap on permits, though growers must establish a research agreement with Delaware State University.
Megan Guilfoyle, spokeswoman for the Maryland Department of Agriculture, says the department has approved 38 growers and has five pending applications for the state's industrial hemp research pilot program.
Like Delaware, there is no deadline to apply and no cap on the number of growers.
As of April 25, New York has approved more than 250 growers for its industrial hemp pilot program. Applicants must fill out an application and pay a $500 application fee. The permit is good for three years.
Industrial hemp growing was officially made legal in New Jersey late last year. The state is still in the process of developing regulations for its new hemp pilot program.
Subscribe to receive top agriculture news
Be informed daily with these free e-newsletters
You May Also Like
---