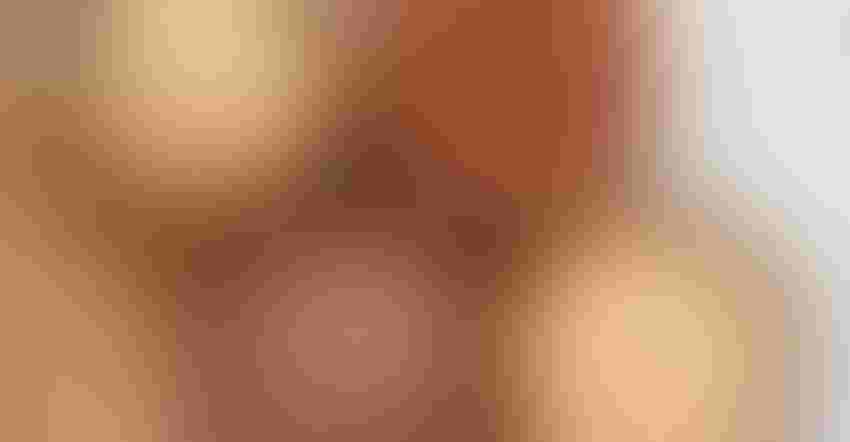 HERITAGE GRAINS: The Northern Crops Institute will host its first ancient grains conference July 20 at the historic Oliver Kelley Farm in Elk River, Minn.
nadiasphoto/Getty Images
The Northern Crops Institute is hosting its first Ancient Grains Conference at the historic Oliver Kelley Farm.
The conference will provide participants with information on ancient grains, ranging from agronomy to human nutrition to marketing trends. Ancient grains, also known as heritage grains, have had minimal changes to their genetic coding by selective breeding. They include cereal grains such as wheat, barley, sorghum, oats, millet, rice and rye; pseudo-cereals such as amaranth, buckwheat and chickpeas; and oilseed, such as flax, hemp, safflower and soybeans.
"Through NCI's 'Cereal Innovators' webinar series, we've found a strong interest in ancient grains from consumers and the food industry, and it matches well with growing interest from growers looking to diversify their farms, so highlighting the health, functionality, and sustainability aspects at a conference type setting seemed like the perfect format," says Mark Jirik, director of Fargo, N.D.-based NCI. "NCI has over 40 years of building markets for growers in Minnesota, Montana, North Dakota and South Dakota, so this conference is just a natural fit when we talk about the diversity of agriculture in the region."
Breakout sessions
Conference breakout sessions include:
Agronomy panel discussion. Attendees will learn how ancient grains build soil health and drive the industry to sustainability.
Ancient grain health, nutrition discussion. Panelists will give participants insight into the key ancient grain nutrients that affect human health.
Hands-on baking demos. In a learning kitchen lab, participants will learn the ins and outs of baking with ancient grains.
Ancient grain trends panel discussion. Panelists will share how ancient grains have made a comeback within the food industry and provide insight on trends.
The featured noon speaker is Andrew Ross, Oregon State University, where he works as professor in both the crop and soil science and food science departments. In the crops and soils department, he is the quality specialist for the wheat and barley breeding programs. In the food science department, he teaches classes in food chemistry, small grains processing and food polymer science.
Ross' message on the importance of whole grains in the diet, combined with his commonsense approach to food systems, resonates with consumers, farmers, and researchers alike, Jirik says.
The conference begins at 8 a.m. July 20 at the Oliver Kelley Farm, Elk River, Minn., and ends at 4:30 p.m.
Register online at ancientgrainsconference.com/registration. Early bird registration is open until June 29 for $195. Standard registration is $250 and includes access to the conference, complimentary refreshments and lunch, an invitation to the welcome reception the night before and a copy of NCI's Ancient Grains of the Great Plains Handbook. Registration also will be available on the day of the conference.
The preconference welcome reception will be held at Rockwoods Restaurant and Bar in Otsego. Capacity is limited, so when registering, please indicate if you are attending the reception.
To learn more about how one Minnesota farm family is involved with ancient grains, check out Heritage wheat lines, sourdough process show promising health benefits.
Subscribe to receive top agriculture news
Be informed daily with these free e-newsletters
You May Also Like
---