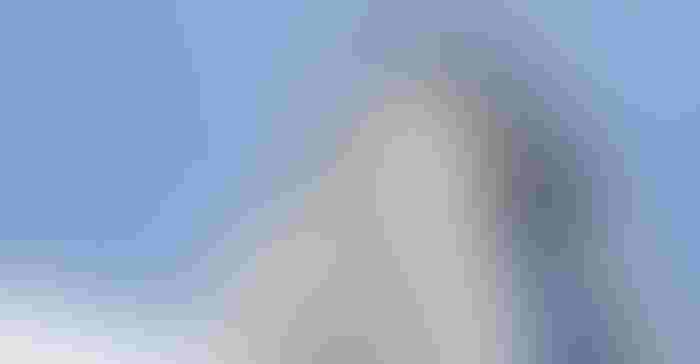 Farmers delivering corn and soybeans to the new CHS elevator in Herman, Minn., won't be lining up their trucks and waiting to unload their crop.
CHS has built the first-ever totally automated elevator. With 1.4 million bushels of upright storage and three dump pits, the elevator is capable of receiving grain at 75,000 bushels per hour. To use the facility, co-op farmers will receive orientation on how to use it and RFID cards to enter. They also will need to outfit trucks with grain trailer ID tags.
CHS expects the automated delivery system to be available shortly after the harvest season.
The idea for an automated system came about as CHS management thought about ways to give farmers a wider window for grain delivery, and how to provide better work-life balance for employees during peak seasons. Jim Gales, CHS construction department manager, sketched the initial concept on the back of a napkin and shared it with Jerry Kramer, CHS general manager at Herman.
"Jim drew up unique things to work on inside the facility," Kramer says. After further discussion, they decided to broaden their collaboration and develop a fully automated facility. The team effort took two-and-a-half years of planning. Construction began in May 2020 and was finished in October. The first farmer grain delivery was made in October 2020.
Since then, the facility has been open for grain deliveries. Behind-the-scenes work continued, however, to fine-tune automation capabilities. In August, the system had its first successful test run. Elevator staff plan additional testing with internal trucks and a small group of farmers before fully offering the automated delivery option.
How it works
After appropriate training and data entry, the farmer calls the elevator and books loads to be delivered. That ensures space is available for grain, plus it informs staff who will be making after-hours deliveries, Kramer says. Once the farmer is assigned load numbers, deliveries can be made.
The grain truck driver enters the site on State Highway 27 onto Pacific Avenue North and drives up to the first of four kiosks. At the first kiosk, the driver scans an ID card and enters the assigned load number. Another scanner reads a puck-sized sensor on the side of the trailer. This sensor provides information about the trailer size and layout, and sends the grain probe to sample six to nine locations per hopper. Grain samples then flow via automation to the main office, where samples are analyzed, and a portion of grain is bagged and saved.
After grain sampling, the driver pulls the trailer onto scales and then is directed to one of three grain pits for delivery. Before entering the pit delivery building, sensors read driver and trailer ID and confirm grain type. Once unloaded, the driver weighs the trailer on an outbound scale before exiting the facility. Upon completion, a total of five kiosks have scanned the trailer's sensors to track and confirm movement.
On a good day — or a night — the entire unloading process from check-in to exit would less than 10 minutes.
The original CHS elevator in town is still in use. Having both facilities available to receive and store grain will help speed up farmer delivery time.
Key partners
Several key partners helped with the Herman elevator project. Local construction and concrete businesses were busy on the site. In fact, with all the slip concrete needed, Morris-based Duininck Concrete LLC built a concrete plant on-site.
To design and install the high-tech technology — from grading equipment to RFID identification cards to internal accounting systems — five core partners were recognized by CHS for their contributions. They are:
1. Sweeney Controls Co., Fargo, N.D. Facilitation of system integration and robotics.
2. Mid-Continent Industries, Newton, Kan. Supplied grain grading equipment and related custom design.
3. Solentra Global, Alpharetta, Ga. Provided system integration including RFID technology, grading interface and automated bin management.
4. Power System Engineering Inc., Madison, Wis. Supplied electrical engineering services.
5. Summerville Electric, Breckenridge. Supplied electrical work.
Subscribe to receive top agriculture news
Be informed daily with these free e-newsletters
You May Also Like
---