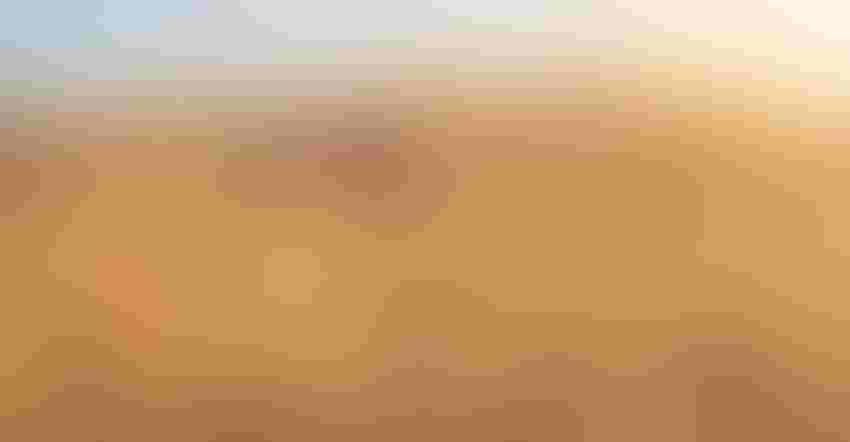 NUTRITIONAL LIFT: New plant breeding research from PepsiCo and its partners may pave the way for easier-to-grow oats that have higher nutritional benefits for consumers.
Rustic/Getty Images
PepsiCo, in partnership with La Trobe University in Melbourne, Australia, has successfully completed its first year of research for a new oat transcriptome.
A transcriptome is the sum of all the messenger RNA molecules expressed from the genes of an organism. In this case, the new oat transcriptome contains 68,572 genes and 273,045 transcripts, with this research identifying over 2,000 news genes and nearly 200,000 transcripts.
"These transcriptomes have been created as a tool to support the development for better oat varieties that work for growers to address some of the climate and production challenges that growers face on a seasonal basis," says Ian Puddephat, vice president of ingredients for research and development at PepsiCo.
Aside from solving challenges faced by growers, this transcriptome also benefits the end consumer with enhanced nutrition. "This tool enables work to enhance nutrition for consumers and improve dietary values of oats going forward, which is important to PepsiCo and The Quaker Oats Co.," he says.
Creating a better oat
While oats are not one of the most popular crops grown, high-quality food-grade oats are sought out by PepsiCo for its products and brands.
"This project was conceived as a way to improve the research and development tools available to research scientists and plant breeders, so that plant breeders, in particular, can use these genome sequences to improve their understanding of the genetic makeup of organisms," Puddephat explains. "If we have that blueprint, we can better understand how oats grow."
This research aids development for solutions to issues growers face. Individual genes and transcripts have distinct roles in the plant, so with a more complete map of the oat plant genome, the easier breeding an ideal crop becomes.
"We envision this as a tool brought to the research community that will stimulate research into things such as better nutrition, better dietary value for consumers, and development of varieties that produce better outcomes for growers as they become more sustainable to grow and manage," Puddephat says.
With the opportunity to increase benefits for producers and consumers comes the potential for market growth for oat products.
The Whole Grains Council says that oats contain high-levels of protein and healthy fats, and can help lower cholesterol and control blood pressure. Beta-glucan is not found in other grains, aside from barley, and has been shown to have benefits such as improving gut health.
Oats also contain polyphenols that have antioxidants and anti-inflammatory properties, which could assist in reducing effects of chronic inflammation.
"We've worked with La Trobe University on how to improve the nutritional qualities of oats, particularly around the compound Beta-glucan, which works to support fiber in the diet and protects from cardiovascular risk, as well," Puddephat says.
Future varieties
"This is a tool that will be used in conventional plant breeding, which for oats can be a 10- to 12-year process," Puddephat says. "This genome is being accessed regularly. Researchers are using this, and it has been cited in a number of research proposals. The genome's accessibility was something that was important to PepsiCo and Corteva Agriscience when it was fully sequenced and publicly released."
While the journey to creating new crop varieties takes time, Puddephat is optimistic about this project's future. "Plant breeding is always an iterative process. We are seeing new varieties come that we believe are both supportive of positive outcomes for growers, and supportive for us in terms of the way that we mill our products and preserve the nutritional quality of oats," he says. "We're able to use the resource that we've created to do a better job and make advances that will support positive outcomes for the entire oat community."
About the Author(s)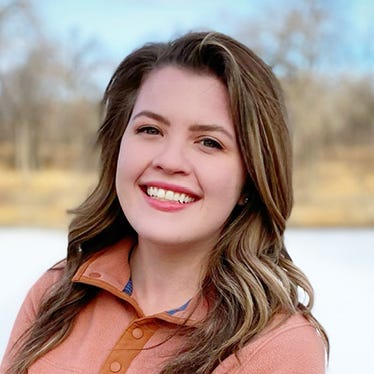 Editor, Dakota Farmer, Farm Progress
Sarah McNaughton is a graduate of North Dakota State University, with a bachelor's degree in agriculture communications, along with minors in animal science and Extension education. She is working on completing her master's degree in Extension education and youth development, also at NDSU. In her undergraduate program, she discovered a love for the agriculture industry and the people who work in it through her courses and involvement in professional and student organizations.
After graduating college, Sarah worked at KFGO Radio out of Fargo, N.D., as a farm and ranch reporter. She covered agriculture and agribusiness news for North Dakota, South Dakota and Minnesota. Most recently she was a 4-H Extension agent in Cass County, N.D., teaching, coordinating and facilitating youth programming in various project areas.
She is involved in agriculture in both her professional and personal life, serving on the executive board for North Dakota Agri-Women, and as a member in American Agri-Women, Sigma Alpha Professional Agriculture Sorority Alumni and Professional Women in Agri-business. As a life-long 4-H'er, she is a regular volunteer for North Dakota 4-H programs and events.
In her free time, she is an avid backpacker and hiker, enjoys running with her cattle dog Ripley, and can be found most summer weekends at rodeos around the Midwest.
Sarah is originally from Grand Forks, N.D., and currently resides in Fargo.
Subscribe to receive top agriculture news
Be informed daily with these free e-newsletters
You May Also Like
---