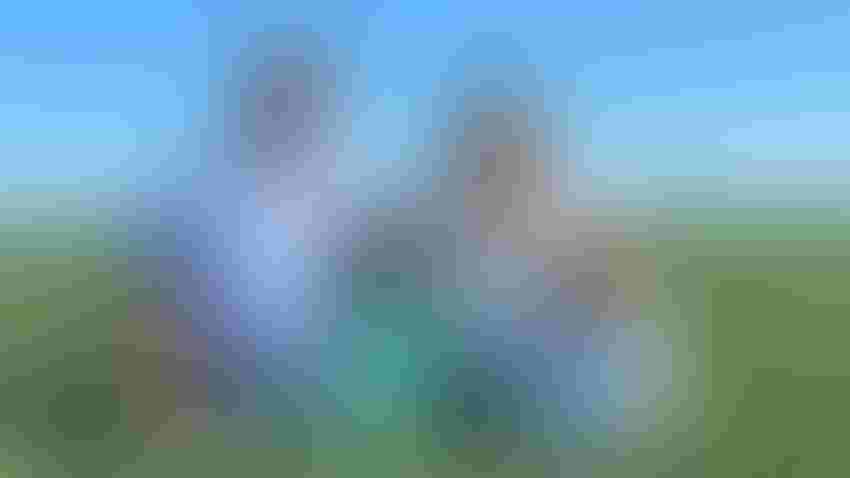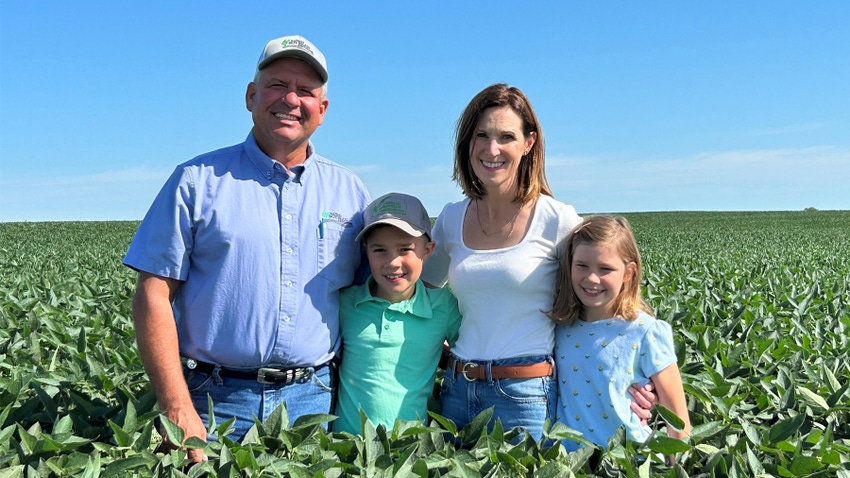 FAMILY BUSINESS: Scott and Jessica Gigstad make sure to involve their children, Cal and Liesl, in their farm's day-to-day operations. The Gigstads say farming is more than a business; it involves passion and love for the soil.
Photos by Elizabeth Hodges
Generational farming looks different with every operation. While succession planning might be a difficult conversation to have, it is important to prepare for the future of the farm.
Scott Gigstad, of Everest, Kan., had an off-farm career, but is back on the family farm. For Gigstad, it was a matter of waiting for the right time to take over.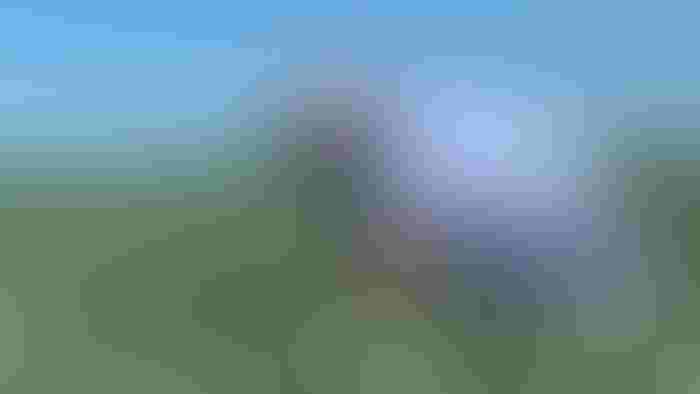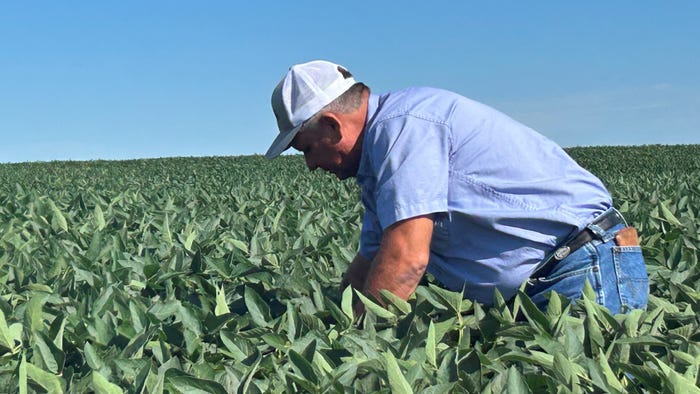 PROMOTING THE INDUSTRY: As president of the Kansas Soybean Association, Scott Gigstad takes his job seriously in the field and within the association to represent soybean growers in Kansas.
Now, as president of the Kansas Soybean Association, he recalls sitting down with his father and planning for his succession. "It was a smooth transition," Gigstad says, and looks back on this conversation and realizes how important clear communication is between both parties.
He says it is important to understand you might not always get your way. "The older generation has a wealth of knowledge that you can learn from. Not saying that their way is always correct, but it is about listening and working your differences out."
Lessons learned from cattle country
From Kansas State University to Ulysses, Kan., to Fort Collins, Colo., Gigstad immersed himself in the agricultural industry and took that knowledge back home to the farm, where he raises corn and soybeans.
He received his bachelor's degree in animal science from Kansas State University and used this degree after college at Grant County Feeders in Ulysses.
While working at Grant County Feeders, an opportunity arose for him to move to Fort Collins to work for American Breeders Service, now known as ABS Global.
"Working off the farm brought me an opportunity that would bring diversification and an extra source of income when I returned back home," Gigstad says. "When I came back in the late '90s, there was some fairly tough economic challenges."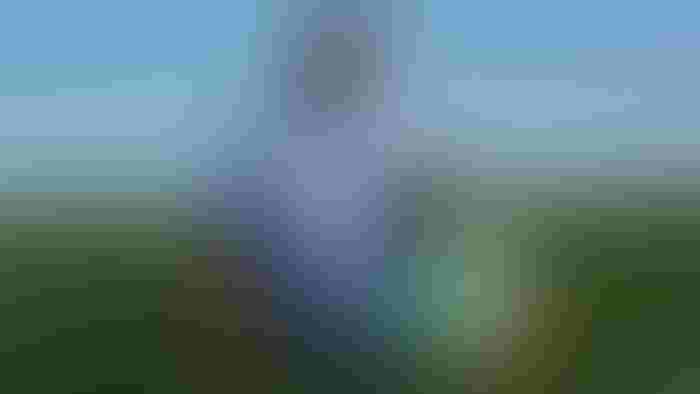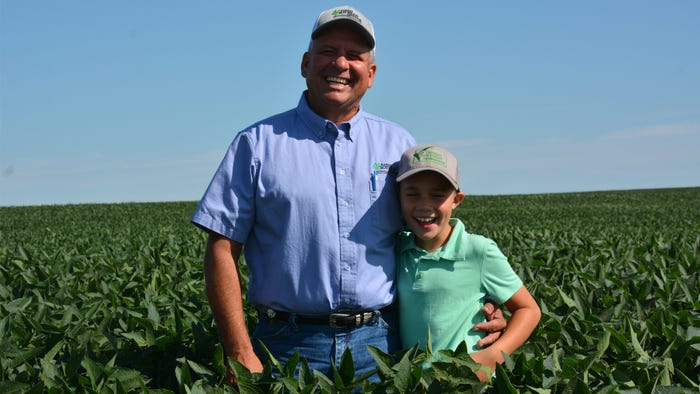 THE FIFTH GEN: Cal Gigstad (right) stands next to his father, Scott, and is always learning about the family farm. The senior Gigstad encourages others to bring their children around the farm to show them the importance of agriculture.
After Gigstad's four years in this new position, the company decided to consolidate. He then moved to Madison, Wis., and continued working for ABS. But coming back to the farm was always in the back of his mind and this was the perfect time to make the transition.
Coming home
Gigstad certainly enjoyed working in the livestock industry, but he is no stranger to the agronomy scene.
At home, he rented more ground to make the transition easier from generation to generation. "We were kind of to the stage with livestock that we either needed to make a major upgrade or make an exit to concentrate on our crops, and that is what we decided to do," Gigstad says.
He took soybean farming a step further and was given an opportunity to represent the Kansas Soybean Association at a larger level as president.
"There are a lot of wonderful board members that I've gotten to meet. Not only from the state of Kansas, but from some other states," Gigstad says. "I think the staff at the KSA office are a top-notch staff, and I've always been impressed with their abilities and their connections, especially in the governmental offices."
In his position, Gigstad has become a voice for agriculture in the legislative landscape. Gigstad visits Washington, D.C., to talk to lawmakers about issues in the soybean industry.
"People sit and listen. You know when they get their ink pen out and start taking notes that they are taking down what you're saying," Gigstad says. "And I do think that that's an important message that needs to be told."
Make way for next-gen farmers
Staying involved in agriculture is something that Gigstad and his wife, Jessica, are passionate about. Still, he is preparing for their two young children, Cal and Liesl, to be the next generation of agriculturalists by involving them in the whole process — from how you raise soybeans to how you market them. He welcomes questions from his kids.
"We talk about fertility — and my kids have asked me things like if I am using a cover crop this year," Gigstad says. "I think they're also fascinated with the technology in some of the equipment. I certainly think they understand it better than I do."
Whether or not they decide to come back home and farm, he wants to make sure that they have an appreciation for the land. The beauty of generational farming is that producers can farm the land that their family members before them farmed.
"I know that I'm not going to farm this piece of soil forever," Gigstad says. "And that someday somebody else is going to farm it. I want to leave it in better shape than it was when I took it on."
Transitioning back to the family farm will look different for everyone. But Gigstad drives the message home that if you have clear communication and compromise, and you love what you are doing, it will work out. At the end of the day, it is a business, but you also must have passion for the ag industry if you are going to make it work.
Subscribe to receive top agriculture news
Be informed daily with these free e-newsletters
You May Also Like
---