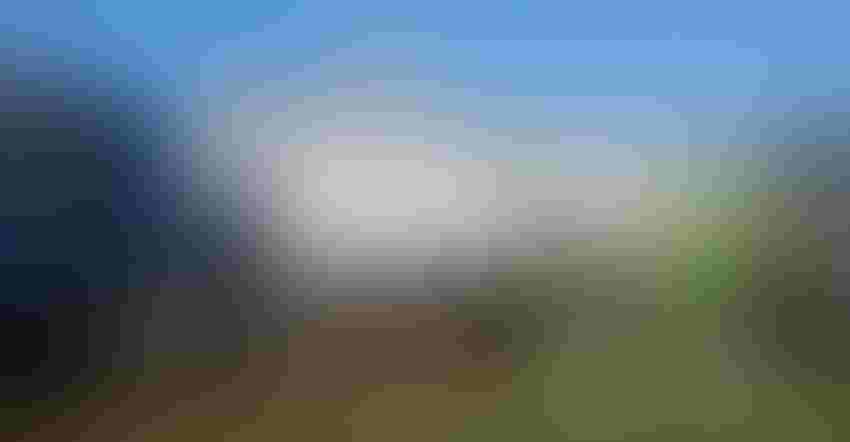 ELECTION YEAR: "More farmers will be hurting in 2020 if prices don't improve, especially smaller farmers," says Kossuth County farmer Matt Erpelding. "It's an election year, so perhaps this economic situation will rebound at least a little."
Where is the farm economy headed for Iowa farmers in 2020? As it comes to an end, 2019 has been a rough year with wet conditions, late planting and ag export problems. Demand destruction for ethanol and biodiesel hasn't helped either, thanks to the U.S. Environmental Protection Agency policy ignoring the volume requirements of the Renewable Fuel Standard.
"The general outlook is that 2020 is going to be another rough year, but there is reason for optimism if we can find some demand growth somewhere for U.S. ag products, especially from the global marketplace," says Chad Hart, Iowa State University Extension economist.
Corn and soybean crops in 2020 are projected to be some of the largest the U.S. has ever produced. More than 19 million acres of corn and soybeans were claimed under prevented planting this year, nearly four times the average. With 14 million acres likely to return to production in 2020, this will continue to put pressure on prices.
"The wild card," Hart says, "will be weather. Moisture last fall and winter set up a wet spring for 2019. Will 2020 be a repeat?"
Price outlook
USDA is projecting a season average price of $8.85 for soybeans in 2020, 15 cents below the 2019 average price. Corn prices are forecast at $3.43 per bushel, down 45 cents from the 2019 average. 
Matt Erpelding farms near Algona in northern Iowa. What's on his wish list for the new year?
"Higher prices, of course," he says. "A lot of farmers you talk to believe prices will be better in 2020. They figure with all the prevented planting acres this year, there's not as much corn in the bins. But with the yields we ended up with, there's still a large supply moving into the new year — not a good sign for prices."
Most corn and soybean acres in his area were planted late. "But we wound up with better yields than expected," he notes. "Some farmers got quite a bit of corn planted before it got really wet. Most of my corn was late. Considering the slow start and the summer we had, we can't complain about our yields this year."
Trade prospects
Looking at the demand, "hopefully, the U.S. can get a trade agreement with China," Erpelding says. "That would improve the outlook for soybeans especially. China will have to buy some beans from us, but they are already buying from other countries such as Brazil. Hopefully, we can get an agreement with China worked out. But I don't know if our ag export situation with China will ever get back to where it was previously. I think we've burned some bridges, maybe."
Erpelding also says EPA needs to quit granting so many biofuel waivers to petroleum refiners and stick to the RFS volume requirements for blending ethanol and biodiesel into the fuel supply.
Further helping farmers would be a third Market Facili-tation Program payment issued by USDA in 2020. Erpelding  says without the first two MFP payments, the farm financial situation would be even worse today.
"It would be impossible for many farmers to survive without this help," he says. "As a farmer, I don't want government handouts. Just give me what the market says my product is worth. Unfortunately, some of the present policies our government is using isn't letting that happen."
Under the 2018 Farm Bill, USDA's revised Agricultural Risk Coverage and Price Loss Coverage programs don't provide as much financial help as ARC and PLC did in the 2014 Farm Bill. But the programs are worth checking into and deciding which options fit best in your farm operation.
Subscribe to receive top agriculture news
Be informed daily with these free e-newsletters
You May Also Like
---