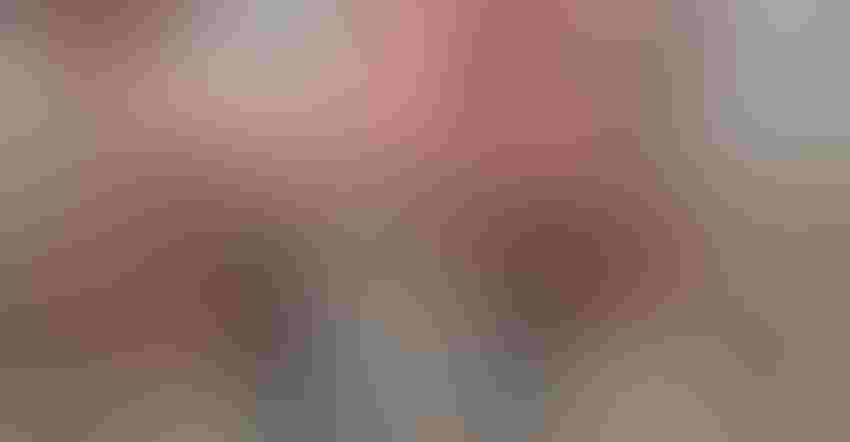 TWO-IN-ONE: The haybob is a two-in-one tedder-rake combination that saves money, time, and space — ideal for operations on a small hay farm.
When I tell fellow farmers that we bought a haybob, even those well-versed in farm equipment ask what it is.
Gearing up for another hay season, we are excited to put a new piece of equipment into action on our farm. And I am excited to tell the story of how Ohio is one of only a handful of places that has haybobs. However, most fellow farmers are confused, yet intrigued by this versatile piece of equipment.
I had never heard of a haybob until January of this year, as they are mostly sold in Europe.
A haybob is a tedder-rake combination that has the ability to fluff cut hay, expediting the drying process when the swath boards are spread wide open. Then, with a switch in positioning, it converts to a hay rake through repositioning of the tines, as well as narrowing the width of the swath boards. 
It's not difficult to make the transition from tedder to rake — even a girl like me can do it. In a mere 10 minutes, the tines can flip from the tedder position to the rake position, followed by two movements that widen the swath boards. No tools required.
And how does this piece of equipment perform two jobs?  The movable hay tines are key to the versatility of this piece of equipment. The two spinning baskets each contain 10 sets of tines, which can be positioned close to the ground to fluff hay. Then, when tedding is done and hay is ready to be windrowed, the tines are angled in a slightly different direction, as well as the swath board narrowed. This creates a fluffy windrow, which actually still allows for air movement and drying of the hay in anticipation of baling.
All the hay tines work on centrifugal force. The spinning action of the basket throws the tines to the correct position to spread cut hay and then rake hay to make fluffy windrows. 
Farms ideal for a haybob
The haybob is ideal for small fields.  Of course, the term "small" is relative, so here are some guidelines.
While there are a few manufacturers of haybobs, all recommend use in small farm operations of 50 acres or less. The width of the equipment takes about a 12-foot pass through the field — not encouraged for large field operations. 
Still, the hobby farmer and weekend farmer can use this versatile, two-in-one piece of equipment, which attaches quickly to a three-point hitch.
The haybob saves money, time and space. It eliminates the purchase of a tedder and a rake, which is a huge cost savings. It also saves time by not having to switch equipment, and it's only one piece of equipment to store.
When I first stumbled upon the notion of a tedder-rake combination, it was admittedly accidental. I saw this piece of equipment and read up on it, watching videos of it and thinking to myself, "This is perfect for my farm with small fields."
I tried tracking one down, and found many for sale in Europe, especially in the United Kingdom. There was one for sale in South Africa and two available in southern Ohio. I thought, "What luck!! Right here in Ohio, of all places." 
A trip to southern Ohio turned out to be fruitful. A dealer told me that while most people have never heard of a haybob, his store sold eight haybobs last year.
I cannot wait to give those tines a spin.
Tomko is a freelancer, professor and farmer from Rittman, Ohio.
Subscribe to receive top agriculture news
Be informed daily with these free e-newsletters
You May Also Like
---