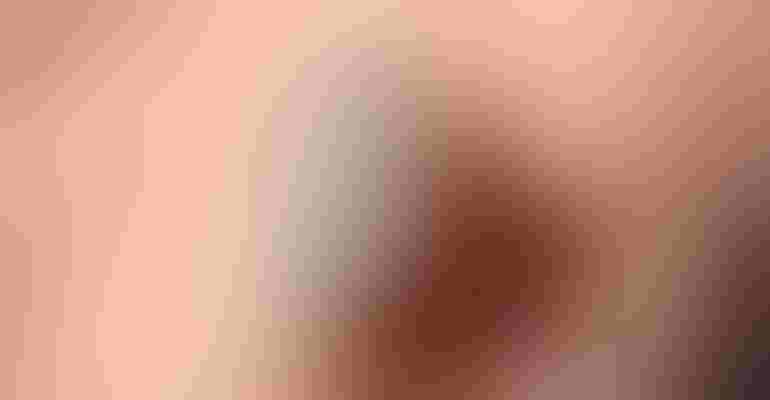 WATCH FOR BUGS: A larger-than-normal bug population bear careful watching on this year's late-planted cotton crop. Stink bugs are a threat to the early squares that cotton growers really need to keep in a year when the crop is off to a late start.
The record rainfall in southern Kansas this year meant that a lot of crops that farmers wanted to plant didn't get planted, and a lot of what did get planted was late into the ground.
Cotton was no exception.
The combination of late and wet means a special set of problems for growers to watch for, according to Wilson Faircloth, an agronomist with Syngenta.
"A late start means you absolutely can't let anything slow you down," he says. "That means scouting for bugs now and later in the season as well. From everything I am hearing, it's a bad year for bugs."
He says thrips, tarnish plant bugs and stink bugs are all early season threats to cotton.
Rex Friesen, a consultant with Southern Kansas Cotton Growers, adds fleahoppers to that list, warning growers to check early squares for signs of damage. He agrees with Faircloth that reports indicate a higher-than-normal number of bugs of all kinds.
Faircloth says tarnish plant bugs are an early problem because they come off their wild hosts just as squares begin to develop.
Friesen says Kansas growers need to be aware of pests because keeping those early squares is especially important this year.
"I must say, if what I am seeing in my yard is any indication of what we can expect in the field, I have been seeing way more than my normal comfort level of stinkbugs around, including stinkbug nymphs ("babies") on my mulberry tree berries—which means they are reproducing and increasing their numbers." Friesen says. "Early season fleahoppers are pretty much expected, but early season stinkbugs are a really bad thing. They can do similar damage, e.g., knock off squares (if there is nothing else for them to eat), but their presence and numbers, and the need to treat, are much harder to assess. And, I'm thinking we really need to keep the early fruit — especially this year.
"In short, you need to be watching for anything that can knock off your squares. You can't afford to be caught off-guard."
Faircloth says another thing for producers to be aware of is the rapid growth that comes with hot weather. It's time, he says, to think about the first application of growth regulator.
"You want to avoid rank growth that goes to producing a big, woody plant rather than putting on fruit," he says.
Friesen advises growers to be ready to apply mepiquat chloride at pinhead square to keep cotton growth under control, and he agrees with Faircloth that it may be necessary to put on more than one application of regulator.
Faircloth advises watching the spacing of nodes and, if the length between nodes is approaching three inches, to apply regulator.
A final thing to watch for is fungal diseases, Faircloth says.
"As the canopy gets dense, it can trap moisture in and that makes an ideal environment for fungal diseases," he says. "For growers that are new to cotton, think about all the diseases that attack soybeans. Look for the same kinds of things and be ready to get a fungicide applied if needed."
He suggests calling a local crop consultant for recommendations of fungicide products.
Subscribe to receive top agriculture news
Be informed daily with these free e-newsletters
You May Also Like
---