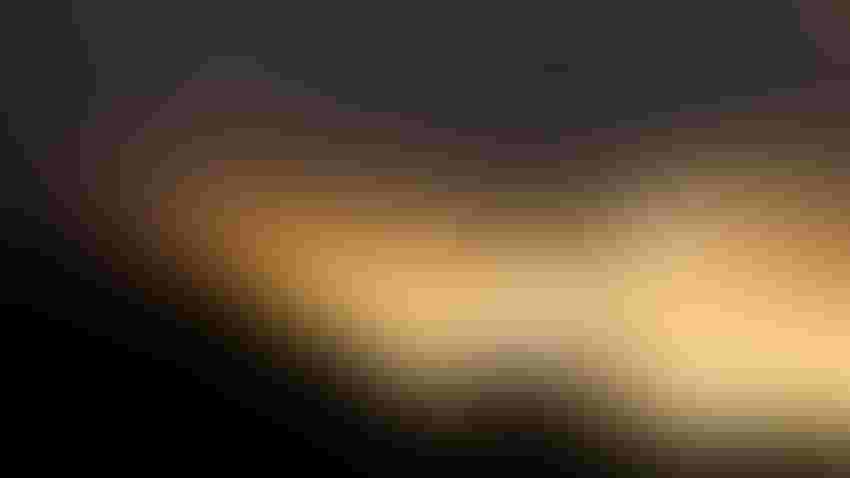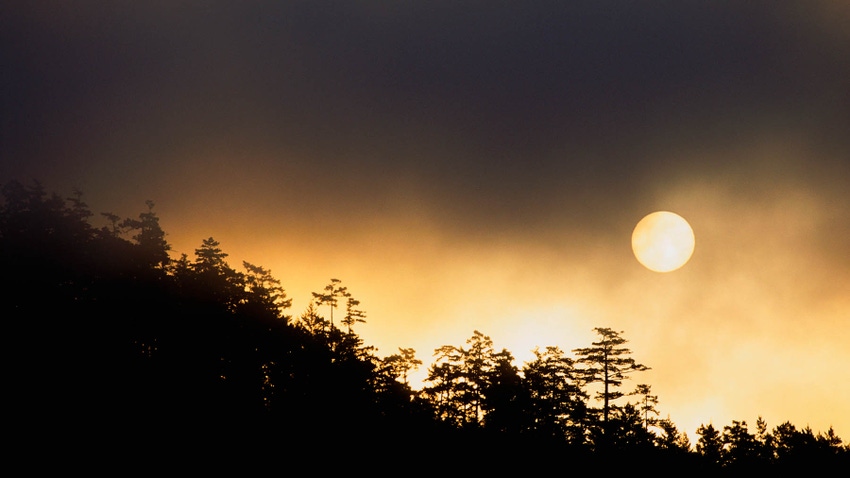 Wildfire smoke is not a problem that's going away anytime soon.
Gunter Marx Photography/Getty Images
Source: Corteva Agriscience
The past several summers have seen large wildfires burn millions of acres across North America. The effects of these fires have been devastating, and smoke from the fires has been a frequent health concern in nearby population centers.
The increased frequency of smoky days in agricultural areas raises the question of what impact the smoke might be having on crop productivity. Ample sunlight is critical for maximizing plant photosynthesis and crop yield, and lower than normal solar radiation during grain fill can be detrimental.
The impact of wildfire smoke on crop growth is complex and involves competing effects that both enhance and suppress photosynthesis. There are three primary factors that directly impact photosynthesis: reduced sunlight intensity, increased sunlight diffusion, and increased ozone (O3) levels.
Reduced Sunlight Intensity: Much like a hazy cloud cover, smoke reflects a portion of incoming sunlight, reducing the amount of light available to plants. Because plants depend on sunlight to carry out photosynthesis, any reduction in light is potentially detrimental to crop productivity.

Increased Sunlight Diffusion: Wildfire smoke can significantly increase the diffuse fraction of photosynthetically active radiation (PAR), which can benefit plants by increasing light use efficiency and the availability of light to lower canopy leafs.

Increased O3 Levels: Ground-level ozone is a damaging air pollutant that is harmful to human health and plant growth. Elevated ozone levels have the potential to significantly reduce crop yields. Dicot species, such as soybeans, are generally thought to be more susceptible to yield reduction than monocot species, such as corn (Heagle, 1989), although research has shown that corn and soybeans are both susceptible to yield loss from ozone pollution (McGrath et al., 2015).
"Based on what is known about the effects of reduced solar radiation, it seems very plausible that wildfire smoke could cause reductions in crop yields," said Ben Jacob, Pioneer Field Agronomist.
Wildfire smoke is not a problem that's going away anytime soon. Based on what is known about the contributing factors, wildfires in western North America are likely to increase in frequency and intensity in the coming years. The effects of wildfire smoke on both agricultural and natural ecosystems will likely continue to be an active area of research.
Subscribe to receive top agriculture news
Be informed daily with these free e-newsletters
You May Also Like
---