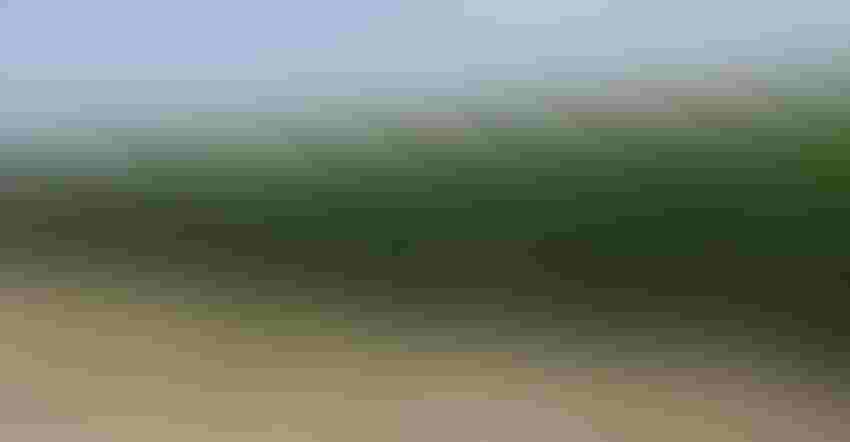 MORE BUSHELS: Are you getting the best possible yields? An invisible, subsoil pest may be preventing your corn crop from doing its very best, but there is good news in the form of new chemistry from Bayer. NemaStrike seed treatment controls parasitic nematodes for 75 days.
There is an invisible pest living in just about every acre of farm ground in Kansas that is costing you bushels of corn in every harvest. And now, there's a new, affordable way to eliminate it.
"Nematodes are part of the microbial life in the soil," says David Brachtenbach, a technical agronomist with Bayer Crop Science. Some are beneficial, but some are parasitic, and it's the parasitic ones that cause problems."
This year, Bayer introduced NemaStrike Technology, a novel chemistry with a new mode of action. The seed treatment was tested in "Ground Breaker" trials on corn in northwestern Kansas and eastern Colorado. In each trial, the same corn hybrid was planted in strips, 12 rows of treated seed and 12 rows of untreated seed.
NemaStrike is labeled for use on corn, soybean and cotton, but the trials conducted by Brachtenbach were only on corn.
"We lost some of the trials to hail, so we won't have results from all the trials. Hail was a real problem this year. I've never seen hailstorms as expansive as this year's storms. But I did some root digs in the surviving plots and I did note a difference in root mass," Brachtenbach says.  
Parasitic nematodes feed on the roots of the developing corn plant, he says, which results in a loss of root mass that can leave the plant less able to handle stress such as drought. The feeding worms also open up wounds in the roots that render the plant more vulnerable to diseases such as crown rot.
NemaStrike Technology is ingested by the feeding nematodes. It is not as likely to harm beneficial microbes in the soil the way the soil-applied insecticides do, he said.
"The beneficial nematodes don't feed on the roots," he says. "The worm has to feed to ingest the chemical, so it affects all the dozen or so parasitic worms but none of the others."
He said NemaStrike Technology provides 75 days of control, an important factor in controlling nematodes, which have four or five generations per year.
"The 75 days of control takes out two or three generations and gets the root mass developed to a point where the nematodes have little impact," Brachtenbach says.
NemaStrike Technology is water insoluble he says, so even a big rainfall will not wash the chemical out of the root zone.
Yield differences for Brachtenbach's plots have yet to be determined due to a delayed harvest across the area because of wet weather. Though, across the nation, yield averages show an approximate 6 bushel per acre advantage for corn and approximately 2 bushels per acre advantage for soybeans. This suggests a $20 and $15 per acre increase in revenue for corn and soybeans respectively, at today's grain prices when using NemaStrike Technology, says Brachtenbach.
He says that many growers who are losing yield to nematodes tend to blame other factors, such as high soil pH, drought stress or compaction.
"They never think about nematodes because they are microscopic. You can't see them with the naked eye. You have to send a root sample in for testing in a lab," he says.
Brachtenbach says NemaStrike Technology is of particular importance to growers who are pushing the limits for higher yields in irrigated corn.
"It could be nematode feeding that prevents that crop from going to the next level," he says.
The new chemistry also has the advantage of being safer and easier than soil applied insecticides for the farmer to handle because it comes with the seed. The grower doesn't have to do anything but plant it.
Subscribe to receive top agriculture news
Be informed daily with these free e-newsletters
You May Also Like
---