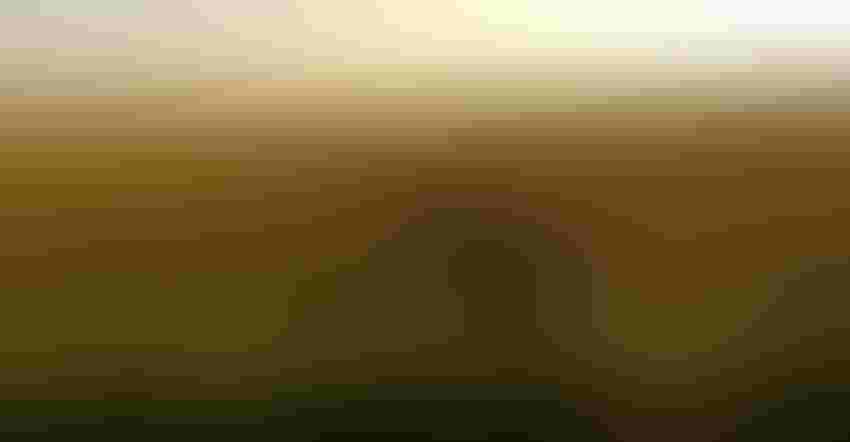 U.S. soybean breeding programs are widely recognized as limited by insufficient genetic diversity. Only 17 ancestors (among thousands available) account for 86% of the collective parentage in modern U.S. soybeans.
Tommy Carter
The loss of diversity in fields and gardens has real consequences, according to Tommy Carter, USDA professor, soybean breeding and genetics emeritus faculty, North Carolina State University. Carter explains the importance of increasing genetic diversity in crops in this Sustainable, Secure Food blog.
Modern crop varieties are often too uniform genetically speaking for good agricultural health, Carter writes. That's because many new varieties are too closely related – like cousins or siblings. This uniformity makes them less useful as breeding stock in current breeding efforts because they have lost useful genes which are still present in the landraces.
Soybean provides a good example regarding the insufficient diversity in modern varieties. Farmers domesticated soybean perhaps five thousand years ago in central China. These seeds spread through most of Asia via caravans with population migration. Adapting soybean to local conditions as soybean spread slowly over Asia, ancient farmers selected out more than 10,000 diverse varieties from domestication to the present. Many of these are now preserved by USDA and China in seed banks.
Although the thousands of old Asian soybean landraces are genetically diverse, modern U.S varieties are not. In the process of developing modern soybean varieties for U.S. farmers, the first generations of U.S. soybean breeders (~1930-1990) essentially ignored genetic diversity. They instead focused on adapting soybean for mechanical farming. Hundreds of new varieties were released to U.S. farmers in a successful endeavor to improve productivity, but these varieties were not very diverse, genetically speaking.
Today, U.S. soybean breeding programs are widely recognized as limited by insufficient genetic diversity. Breeding progress slowed, and the reasons are twofold:
The first is that only 17 ancestors (among thousands available) account for 86% of the collective parentage in modern U.S. soybean. Seventeen is a small number when one considers that eighty million acres of soy are grown in the United States.

The second reason is that the diversity in this initial narrow genetic base has been reduced further as a victim of its own successful breeding. That is, early modern varieties by their popular nature dominated 20th century breeding programs. Genetic bottlenecks resulted which severely constricted following soybean breeding to the present. This effect is known as genetic drift.
Two landmark soybean USDA cultivars, Lee and Forrest, in the southern U.S. offer prime examples of this problem. They were released in the 1950s and 1970s. Their superior agronomics and popularity on the farm led to their heavy use as parental stocks for breeding during the following decades.
The result was a new generation of progeny (soybean "children") that were highly related not only to the landmark varieties Lee and Forrest, but to each other as well. Although they performed well in the field, these "brother and sister" soybeans were not good mating stock for producing new varieties. The term inbreeding is often used to describe this effect in animal breeding, and the term applies here as well.
Short-term gains made in developing Lee and Forrest, thus, came at the expense of long-term progress. Diversity, the basis for new progress, was lost. But a new plan from the USDA-ARS, known as the 301 Plan, has the goal to restore diversity to applied breeding programs. Science in the 301 Plan results in new, unique breeding lines which have diverse pedigrees and genetics.
A new release of soybean "USDA-N6004" is part of that effort. When new varieties of plants are certified by the USDA, they receive an official registration number. Some breeders then choose to name their variety with a more common name, such as "Lee" and "Forrest" soybean mentioned. Breeders created USDA-N6004 soybean by hybridizing of USDA cultivar "NC-Roy" and Japanese cultivar "Blue Side." Blue Side is a vegetable (edamame) soybean that comes from outside the U.S.'s genetic base. Japanese germplasm generally is not well represented as parental stock in U.S. breeding. Thus, Japan appears to be a rich untapped source of diverse genes for future U.S. soybean breeding.
Source: Sustainable, Secure Food blog written by members of the American Society of Agronomy and Crop Science Society of America, which is solely responsible for the information provided and is wholly owned by the source. Informa Business Media and all its subsidiaries are not responsible for any of the content contained in this information asset. 
Subscribe to receive top agriculture news
Be informed daily with these free e-newsletters
You May Also Like
---