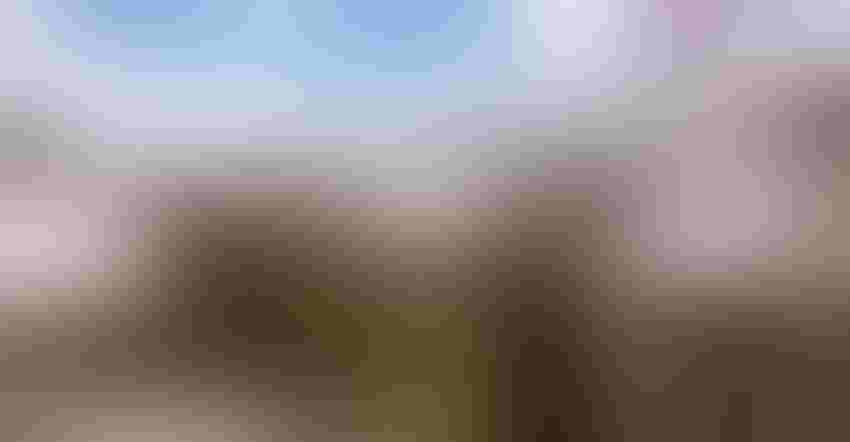 The grain has been planted, managed carefully throughout the season and harvested. The hard work is done. Or is it?
Industry experts agree not to undo that hard work with a less-than-ideal grain storage strategy.
Plan ahead
Farmers who decide to store grain for several months may have a tactical advantage, but planning ahead for this scenario becomes all the more critical, says Klein Ileleji, an agricultural engineer with Purdue University.
In particular he advises drying grain 1% to 2% more than usual to protect quality in the bin for a longer period of time.
"Grain is a biological material," he says. "It will degrade over time, whether you like it or not. You can't improve the quality, but you can hope to maintain it for a while if you store it properly."
Just like the lettuce in your fridge, stored grain has a shelf life. And although that grain will still be viable long after the lettuce has rotted and been tossed in the trash, your grain's shelf life is still finite — correlating roughly to moisture content and storage temperature.
"You really have to treat these assets like a moving target, depending on conditions," Ileleji says.
Regular monitoring and consistent communications are two more ingredients to success, he adds. The farm's operations manager and marketing manager should be in close contact throughout the fall and winter to stay on top of any changes in stored grain quality.
Technology has made grain monitoring more efficient and effective, and while no one tool is perfect, Ileleji says they can help guide managerial decisions several months out in some cases.
Lucky 13?
The number 13 is often associated with bad luck, but for farmers carrying corn for a full year or more, that's exactly the percent moisture GSI district manager Gary Woodruff recommends they consider.
"If it's not 13%, you're going to have trouble," he says. "That's not a matter of if, but when. That grain will need to be moved long before a year is up, or you'll be dealing with out-of-condition corn."
Drying down corn in a high-temperature dryer serves an important function — it effectively kills insects and mold, in addition to drying the actual grain. In contrast, corn that is harvested even at 15% moisture and immediately stored carries some of the highest risks of going bad prematurely because those pests are still alive, Woodruff says.
Once the grain is in the bin, Woodruff recommends using aeration fans to get the grain below 50 degrees F as soon as possible. Nearly all insect and mold activity stops below that temperature, he says.
Subscribe to receive top agriculture news
Be informed daily with these free e-newsletters
You May Also Like
---