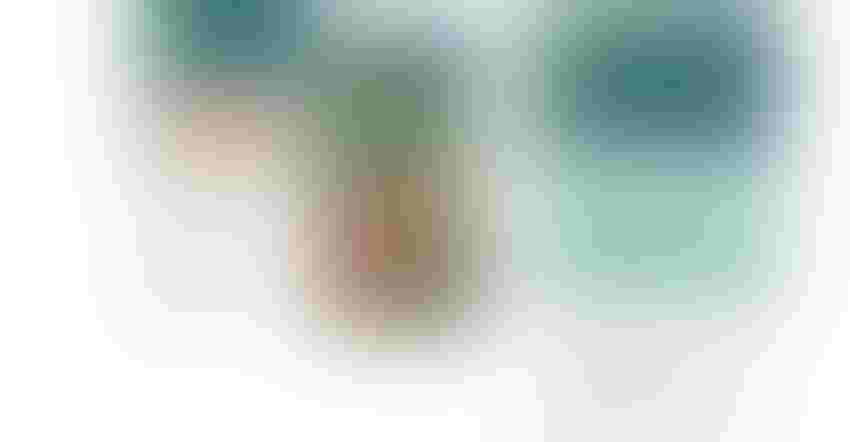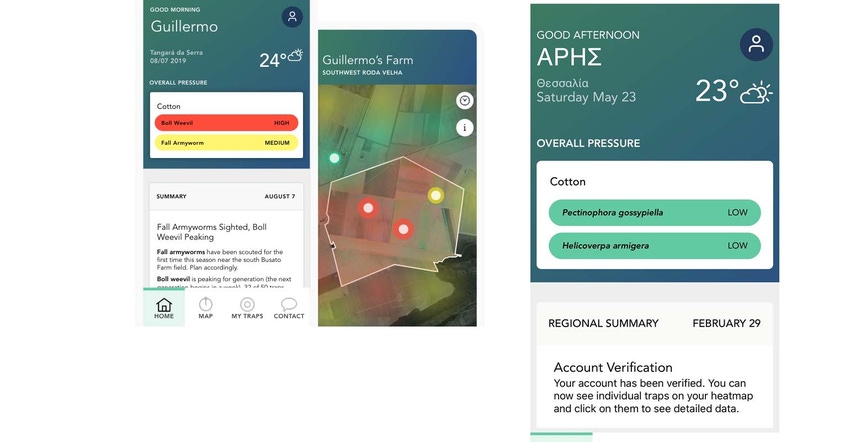 POCKET PEST PROJECTOR: The Arc farm intelligence platform from FMC is a smart phone app that can help farmers know in advance about evolving insect problems in their fields, so they can choose, and use, the best crop protection approach.
FMC
There's a new name in the precision ag business, but the company is taking a focused approach to the idea of bringing smart tools to farmers. FMC has launched its Arc farm intelligence mobile platform, which uses predictive modeling with real-time data to help farmers choose and use the right crop protection products where and when needed.
Farm Progress talked with Brian Angeli, vice president, corporate strategy and treasurer, FMC, about the new tool. "It feels for us, on our side, that this has been a long time coming," he says of the technology. "This is part of our continued evolution of FMC as a company."
The company has undergone a significant transformation to become what Angeli calls a "pure play ag company." The company's future includes new synthetic and biological products, and in 2019 company management turned to precision science as the next natural step.
"We wanted to do something where we could add value," Angeli says. "Based on our interaction with the growers, and how big our insect portfolio is, our initial focus with Arc is on insect detection using artificial intelligence and image recognition."
The Arc farm intelligence platform, using historical data, and real-time information can help the grower understand how pest pressure in a specific field is evolving over the next week so growers can better manage those pest pressures.
This is a global product that includes a full set of features including customized alerts to tell farmers when, and where, action may be needed in a field. It includes two-way communication with FMC agronomists, and even includes high-resolution graphics and heat maps to help you target where pest flare-ups are happening.
As Angeli noted, the first offering in the platform uses aggregated historical data, entomological models, hyper-local weather data, and real-time regional pest mapping to help growers make decisions. The company claims that the tool can predict insect pressure one week in advance with 90% confidence for key insects in select crops.
Rolling startup
The program has been at work in Brazil and Greece, where it was used in cotton. The platform is being launched commercially in Greece for cotton, and piloted in Brazil, Spain and the United States, on a range of crops from corn to lettuce. Farmers in the United States can engage the product through their FMC dealer on a limited basis in 2020.
"Right now, there is no fee for the service itself," Angeli says. "Farmers can reach out to their retailers and the website to get more information about the product."
When challenged about the proliferation of precision ag tools farmers get, Angeli shares the FMC focus and that this app is not going to become the "farm management tool." This is a focused tool for pest management. "We're not trying to control multiple decisions on the farm," he says. "We're really focused only on pest management, and this tool is focused on insects."
That's the start – insects. Angeli says that other areas are being reviewed to add to the Arc platform. Given that the company has crop protection tools for a range of issues, from weeds, to insects to diseases, there are logical next steps to Arc development for the future.
And for farmers who may be surprised that FMC has developed an app? "We have a data science team that's part of this project," Angeli says. "We've brought people who are relatively new to agriculture, but very experienced in data science."
That's a challenge since data science is a relatively new area of expertise. He jokes about finding someone with 15 years of blockchain experience, a science that didn't exist 10 years ago. "The key thing is we have brought a team together with people who have data science knowledge and strategic bandwidth to approach problems we never had to look at before," he says.
That work, which includes getting into the field, connecting with university research and expanding pest knowledge has helped build an artificial intelligence engine that can accurately predict pressures based on a range of factors. This is a tool designed to help farmers more precisely use crop protection products when, and where, needed the most.
Learn more about the new tool at arc.fmc.com.
Subscribe to receive top agriculture news
Be informed daily with these free e-newsletters
You May Also Like
---