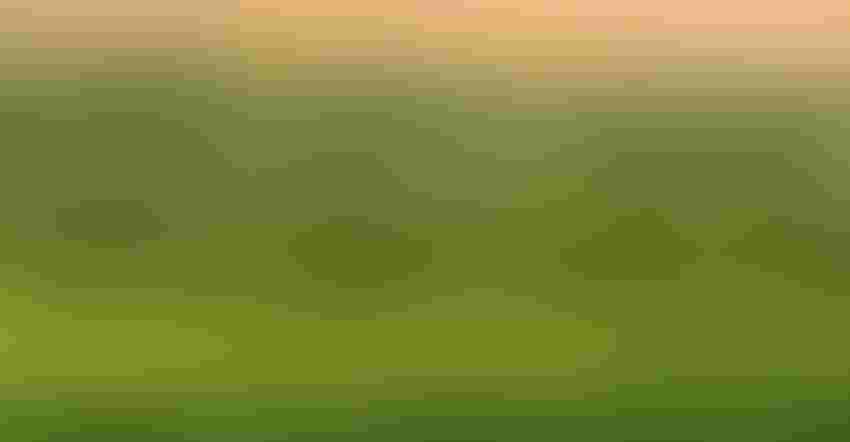 fotokostic/ThinkstockPhotos
Trade estimates for 2017 corn and soybean production start hitting the market this week, ahead of the Aug. 10 USDA report that features the agency's first projections based on data from farmers and their fields. Farm Futures releases results of its latest grower survey Aug. 3, but producers reporting Feedback From the Field last week already have their verdict: Crops are still deteriorating, with corn and soybeans slipping again in their assessments.
Some of the worst conditions this summer are hitting the northern Plains. A grower in the western part of North Dakota started spring wheat harvest last week, reporting low yields but good test weights, with protein above 14%.
While drought conditions in the Dakotas are well-known, farmers as far away as the eastern Midwest continue to raise alarms. Even those with some good fields aren't convinced.
"Extreme variations in crop conditions in just about every farmer's operation," wrote a producer in northwestern Ohio. "I have mostly nice corn and some nice soybeans but also some fields of beans on poor ground that just aren't growing well and show no sign of improving. They were planted late and have been overwhelmed by the heavy rains of the last weeks."
While the jury is still out on soybeans, growers rated corn in below average condition after a stressful pollination.
"Corn is filling," said a producer in southwest Illinois who noted blanks at the tips of ears. " The late rains will not help. What is out there is out there."
A farmer near McCook in southwest Nebraska also cited insect pressure from the weather.
"Dry conditions have led to the highest count of cutworm and rootworm beetles in corn I've seen in the last decade," the producer wrote, adding that BT corn and an in-furrow insecticide appeared ineffective. "Bad timing as corn is silking at this point."
Click this Feedback From The Field link to rate crops in your area. We'll update reports with the interactive map below that lets you see what other growers are saying around the country. Click the box in the upper left-hand corner to bring up the weekly index; scroll down to see the most current week.
Follow season progress by clicking on the links below.
Feedback from the field - April 24, 2017 - Growers report slow start in northwest Corn Belt.
Feedback from the Field - April 28, 2017 - 'Baby it's cold outside' isn't the song farmers want to hear.
Feedback from the Field - May 8, 2017 - Emergence sputters as planting slows
Feedback from the Field - May 12, 2017 - Farms make progress but weather still an issue
Feedback from the Field - May 17, 2017 - Growers wary of this week's new storms
Feedback from the Field - May 19, 2017 - Farmers face cold, wet end to May
Feedback from the Field - May 23, 2017 - Planting proceeds, questions remain
Feedback from the Field - May 26, 2017 - Some growers wonder if it will ever stop raining
Feedback from the Field - June 5, 2017 - Emerging drought threatens spring wheat crop
Feedback from the Field - June 7, 2017 - Progress, problems noted in early growing season
Feedback from the Field - June 12, 2017 - Conditions turned hot and dry last week
Feedback from the Field - June 19, 2017 - Rains improve conditions, but challenges remain
Feedback from the Field - June 26, 2017 - Crops improve but remain below average in year of extremes
Feedback from the Field - July 3, 2017 - Farmers report dire conditions on the northern Plains
Feedback from the Field - July 10, 2017 - Growers still say conditions are below USDA's crop ratings
Feedback From The Field - July 17, 2017 - Too much or too little: No Goldilocks moment for U.S. crops
Subscribe to receive top agriculture news
Be informed daily with these free e-newsletters
You May Also Like
---