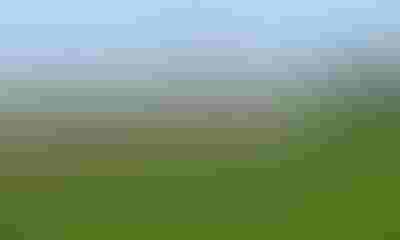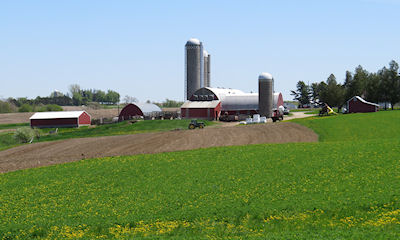 Applications for Michigan State University Institute of Agricultural Technology certificate programs, including those with off-campus community college partners, are being accepted for the fall 2016. 
Partnerships with community colleges allow students to apply all their credits for the MSU certificate program toward the required credits in the student's associate's degree. 

Fall enrollment open for MSU Ag Tech certificate program
Muskegon Community College will offer Landscape and Lawn Management, and Agricultural Operations programs as a new partner with MSU IAT. In addition to Agricultural Operations and Landscape and Lawn Management programs, other off-campus certificate programs include Applied Horse Science, Fruit and Vegetable Crop Management, Landscape Management, and Viticulture. 
Not all programs are offered at all locations. 
The Institute of Agricultural Technology at MSU (MSU IAT) has been conducting practical plant, animal and technology certificate courses on its East Lansing campus for more than 100 years in the Michigan State University College of Agriculture and Natural Resources. 
The MSU IAT off-campus program coordinators guide students through the application process, a course of study, and the required professional internship. 
All MSU IAT courses are taught by MSU-approved faculty including Michigan State University Extension staff. Credits earned are fully transferable to on-campus MSU bachelor's degree programs. 
To learn more about off-campus MSU IAT certificate programs and admission requirements, visit the website, or contact one of the IAT program coordinators near you, listed below. 
·        Delta College, Leslie Siefka, 517-375-0563, [email protected]
·        Glen Oaks Community College, Kaitlyn Fraser, 269-294-4236 ext. 236, [email protected]
·        Grand Rapids Community College, Marcus Duck, 517-353-0351, [email protected]
·        Montcalm Community College, Merry Kim Meyers, 989-328-2111, ext. 398, [email protected]
·        Muskegon Community College, Randy Showerman, 517-355-0190, [email protected]
·        Northwestern Michigan College, Brian Matchett, 231-995-1719, [email protected]
·        Southwestern Michigan College, Stacey Rocklin, 269-782-1291, [email protected]
The MSU IAT application deadlines and procedures differ from those of most community colleges. The application may be found at Institute of Agricultural Technology. MSU classes begin August 31. 
The Viticulture Program is provided in partnership with Viticulture Enology Science and Technology Alliance (VESTA). The registration deadline is August 12, 2016 for on-line courses which operate through a separate registration system and may be found at VESTA. 
Subscribe to receive top agriculture news
Be informed daily with these free e-newsletters
You May Also Like
---