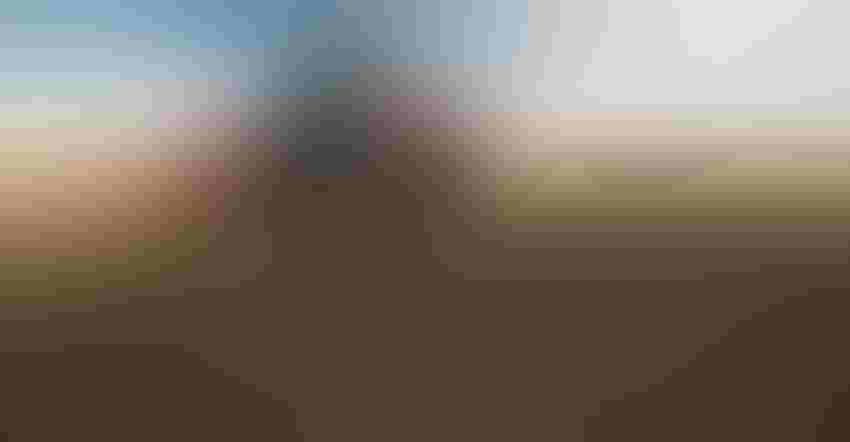 FARMING DATA: There are many apps out there designed to make farming decisions easier while on the go.
fotokostic/iStock/Thinkstock
By Nick Baker
Gone are the days of planting with a four-row, 38-inch corn planter on an old International 706. Here to stay is bigger equipment with more computers than most of us have ever used before. It seems that with each passing season, we see additional information gathered — from precision seed populations, precision yield mapping, grid-mapped soil sampling and prescription fertilizer applications, to name a few.
With all the data being collected and yield maps saved on a card, how many of you can say you are actually using this information? Most can say, "Wow, that's nice — look at the colorful map of the Back 40," or "Hmmm, that wet spot had a bad yield again." But is that useful? 
Now that we have all this data, what are we going to do with it? Don't feel alone; this is the million-dollar question everyone seems to be asking.
The simple answer is to think small. Even the smallest change can make a big impact during these lean times. One great example would be looking at all those years of yield maps and identifying trends. Is there an area in the Back 40 that always seems to flood out, or a gravel knob that never seems to yield as well as the rest of the field? You can use tools as simple as a tape measure and a few orange flags to mark that area and decrease population there, or farm around it. 
Other options include talking with the local Natural Resources Conservation Service office and seeing what programs are available. Maybe you can put that water hole into a wildlife scrape and get paid to not plant it, while saving the seed and fertilizer expenses that you never see a return on. Perhaps some cost share and a new waterway will move the water where it needs to go without costing you acres of lost production. There are several pollinator programs available that may be good for enrolling that odd-shaped edge of a field near the tree line that never quite yields as well as it should and you always wonder why you keep planting it.
By using these programs, you can make more money on these under-producing acres than you would cropping them, while increasing the potential profits of the rest of the field. 
Even if you don't have the newest, fanciest autosteering, self-guided tractor and 24-row corn planter, I bet most of you have a smartphone. What a great tool for making decisions. No more waiting for the noon weather and market report. Now you can look at live-action radar to know exactly where the rain is and make a plan for cutting hay or planting accordingly. Additionally, you can check the markets from the tractor seat and make marketing decisions to take advantage of that 30-minute midday rally. You can also take a picture of that mystery weed or odd-looking field and send it to your agronomist for a quick diagnosis, all without leaving the field. There are many great apps available that are designed to make farming decisions easier while on the go.   
It is easy to get lost in the sea of technology available, and no, I'm sorry to say it won't ever be "the way it used to be." I encourage each of you to embrace the opportunities. Even through small changes, technology can be used to make your farming operation more efficient and profitable. For more information on technology available for your farm, contact your local implement dealers; most have a technology specialist. Another great resource is the Wisconsin Machinery Extension website, and as always, your county Extension agent is willing to help.       
Baker is the Extension crops and soils agent in Rock County, Wis.
Subscribe to receive top agriculture news
Be informed daily with these free e-newsletters
You May Also Like
---