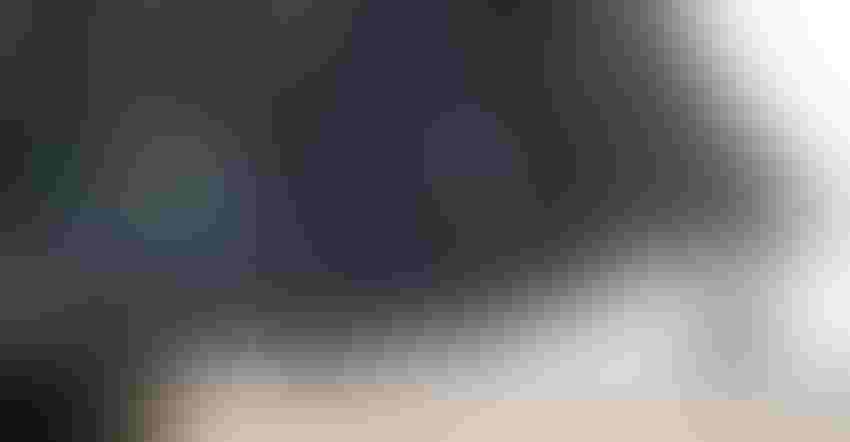 APPLICATION: The Illinois Department of Agriculture's additional restrictions on dicamba application helped reduce off-target complaints by 80% in 2020, and the department extended those restrictions for the 2021 season.
Holly Spangler
'Tis the season to talk about dicamba, especially in Illinois where dicamba-related complaint numbers hit an all-time high in 2019 before dropping off dramatically in 2020.
"In 2019, the IDOA received 723 dicamba-related complaints," says Michael Woods, Division of Natural Resources manager at the Illinois Department of Agriculture. "Subsequently, the IDOA initiated a June 20 application cutoff date and an 85-degree [F] temperature restriction for 2020. In part, this has led to an 80% decrease in complaints in 2020."
That was good news for the Illinois agriculture community. Then, in October 2020, the U.S. EPA renewed Federal Insecticide, Fungicide and Rodenticide Act (FIFRA) registrations for the three dicamba pesticides through 2025. It also said states could no longer use FIFRA's Section 24(c) to add restrictions — but did allow states to use Section 24(a) of FIFRA, which says a state can add restrictions through rule-making.
So, in February, IDOA issued emergency rules that apply in addition to the federal EPA label for XtendiMax, Engenia and Tavium. Here are the rules Illinois farmers and applicators need to follow in 2021:
• June 20 application cutoff date. This rule carries over from 2020 and states that dicamba should not be sprayed after this date.
• No application at or above 85 degrees F. If the air temperature at the field at the time of application is at or exceeds 85 degrees, dicamba should not be sprayed. The product should not be used if the National Weather Service forecasts a high temperature at the nearest location that is above 85 degrees for the application date.
• Consult the FieldWatch sensitive crop registry before spraying. This registry shows which sensitive crops surround each field, including fruit trees, vegetable plots and ornamental crops. Applicators must fulfill all related record keeping and label requirements.
• Applicators should take the wind direction into account. Dicamba usage should not occur when the wind is blowing adjacent to a residential area and/or an Illinois Nature Preserves Commission site.
Woods says IDOA hopes education, training and updated guidelines will help reduce the consequences of dicamba-related damages.
Can't regulate volatility
While dicamba regulations, training and education helped reduce off-target damage last year, Aaron Hager, associate professor in the Department of Crop Sciences at the University of Illinois, says the science of dicamba application still applies.
"There are two avenues of off-target movement for dicamba. One is completely the responsibility of the applicator," Hager says. "The other is through volatility, and that's a chemical, physical process that is governed by temperature. It is governed by the formulation itself and is beyond the control of the applicant."
He applauds the industry for developing physical application limits, which have curbed application at higher wind speeds. But regulations can't curb volatility. 
"The registrants have always said that these new formulations are less volatile than others, and they are," Hager says. "But less volatile is not the same as no volatility. If it is not a no-volatile formulation, then you're back to the laws of chemistry and physics, which is beyond our control."
Retailers remain optimistic about conditions for 2021. Kevin "KJ" Johnson, Illinois Fertilizer & Chemical Association president, says Illinois farmers and retailers need to follow the physical application steps if they want to keep off-target complaints down.
"There is a lot of small stuff that adds up to big stuff in the end," Johnson says, adding that everyone needs to understand label requirement, consult FieldWatch and keep good records.
For more on Illinois-specific dicamba application rules, visit IDOA or IFCA.
Subscribe to receive top agriculture news
Be informed daily with these free e-newsletters
You May Also Like
---