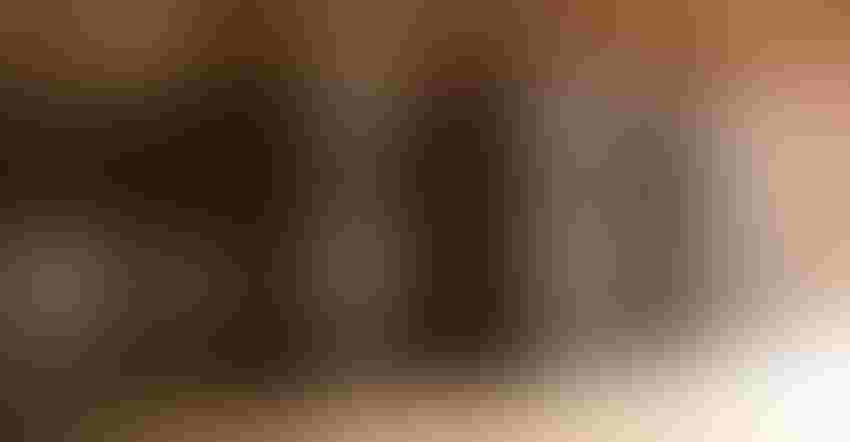 DELIVERED: Major seed companies report more than 90% of seed has been delivered either to retail stores or directly to the farm.
With 95% of their corn already delivered to retail or the farm, Growmark folks feel good about the spring supply chain despite COVID-19. But they know there's room for a bottleneck or two.
"We're not unaffected, but I expect a very limited effect from COVID-19," says Rod Wells, Growmark's enterprise supply chain executive director. "My biggest fear is someone at a facility gets sick. Then that leads to a bigger discussion about quarantining other people."
Wells says Growmark's main distribution centers are stocked with a majority of the products they'll be moving to their retail network and farms. Local FS retailers report they're already sitting on 95% of the chemical supply they'll need, minus some bulk deliveries yet to be made.
Currently, Growmark is running the same number of delivery trucks from distribution centers as it normally would, but Wells knows trucking capacity is the potential weak link. In other words, if enough truckers have to come off the road due to sickness or home quarantine, that's the situation that will limit their capabilities.
"We're not an Amazon distribution center with robots. We have people loading trucks," he says.
To that end, they're doing everything the Centers for Disease Control and Prevention recommends, including social distancing, staggered hours and limiting intermixing among team members. They're washing down and cleaning facilities to keep a healthy workplace, and they're limiting unnecessary visitors to the facilities. Wells says they're not losing sleep over possible sickness, but they're being vigilant and proactive to keep people as healthy as possible.
Prominence
Ben Kaehler, national accounts leader for Corteva Agriscience, says the company is really happy Homeland Security put agriculture on the list of critical businesses in the U.S., helping return ag to some prominence in the public's view. And he doesn't see the coronavirus pandemic affecting Corteva's ability to supply farmers with products this spring.
"For the foreseeable future, we don't see any crop protection nor seed supply issues," Kaehler says. "The majority of our seed is delivered or staged for delivery."
Sure, he says, they may run out of the highest-demand hybrid or products, but that's because they're never 100% accurate in estimating demand or supply — not because of COVID-19.
Like Growmark and other ag businesses, Corteva is working to keep employees healthy, following CDC guidelines and closing global business centers through April at least. The company is also asking sales teams to do whatever they can via phone. Salespeople have been advised to contact potential customers or retailers first to see what their expectations are, and to use social distancing if a visit is in order.
Like propane?
In citing their concerns, farmers have pointed to the 2019 harvest season, when Midwest propane supplies were depleted despite assurances that the pipeline was full and ready to handle demand.
What's different now?
Wells says the 2019 propane situation was a perfect storm: late planting, wetter crop and a much earlier cold snap (remember that Halloween snow?) that put a heavy burden on the demand for heat for homes and livestock operations. As a company, Growmark could get product, but it had to go a long way outside the Midwest to get it. To that end, Wells is talking with his team about how to deal with the unforeseen.
"But I think we already have what we need at our key distribution centers in the Midwest," Wells says. "Could there be limits on some corn products if we have a drastic acreage shift? Maybe. But sitting where we're at today, I don't see that being a problem."
Subscribe to receive top agriculture news
Be informed daily with these free e-newsletters
You May Also Like
---