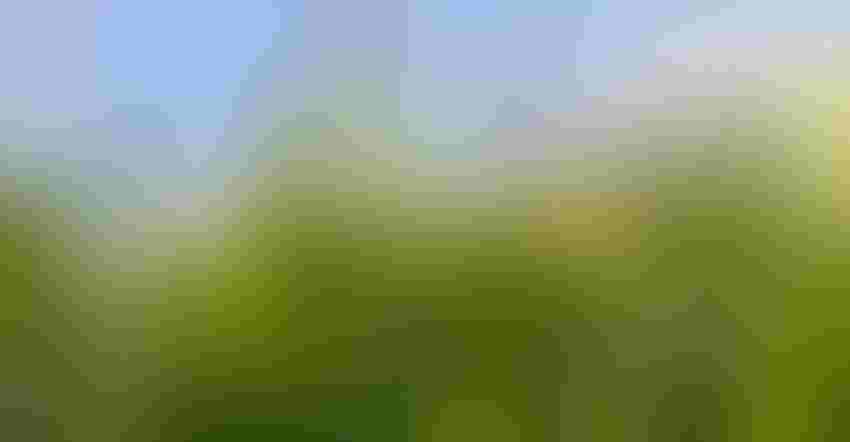 CAPTURING RETURNS: The AgReliant Genetics brands, AgriGold and LG Seeds, aim for different markets, but a similar result: providing a solid return on investment for farmers.
When Mark Herrmann talks about seed market share, some farmers may be surprised to hear his company's position. "If you look at the data for seed corn, we're the third-largest seed corn company," says Herrmann, president and CEO of AgReliant Genetics. "We're just behind the two leaders — Bayer and Corteva, who have much higher shares."
Herrmann heads up a company that was created in 2000 as an innovative partnership between two global seed companies, KWS in Germany and Limagrain in France. In the United States, the forward-facing brands for AgReliant are AgriGold, which markets direct to farmers through its own sales force; and LG Seeds, which sells product through independent dealers.
Recently, Farm Progress sat down with Herrmann, as well as Peter Lynch, AgReliant vice president, research; John Kermicle, AgriGold general manager; and Phil McCutchan, AgriGold marketing manager, to talk about the company, the seed industry and the future.

GUIDING A PROGRAM: Mark Herrmann, president and CEO, AgReliant, recalls the early days of seed sales but knows that today's companies have to pull together a range of tools, traits and tech to connect the right hybrid to the right field.
Over the past 18 years, AgReliant has seen steady growth, Herrmann noted. "Our continued effort, and the real pillar we build on, is our continued germplasm development," he said. "We have a hybrid development program for unique products, but in the ag industry we still need strong partnerships from key trait developers."
The company works with Bayer, Corteva, Syngenta and BASF for scientific development and access to top biotech traits, including Roundup Ready 2 Xtend and LibertyLink products. "As you look at different issues, from insect resistance to herbicide traits, there are very few platforms that are a sole developer of the technology," Herrmann said. "It's a partnership."
Meeting specific customer needs
For AgReliant, going to market involves a two-brand strategy. He explained that the AgriGold brand is working with the largest farms in the U.S. in a unique fashion. "We're creating a direct relationship with AgriGold, providing sales support and an agronomist with technical advice. Those growers are large enough that they need unique services. Some are large enough that they're working across multiple states, and AgriGold is positioned to work with them," he said.
A key program from AgriGold is Advantage Acre, which uses advanced technology to look at individual fields, soils and conditions, and to place hybrids based on a range of factors. He added that the aim is to create profit on each acre — seeking a positive margin. "We're beyond the days of being loose with choices and getting profit. We're focused on a positive return on investment for the farmer," he said.
The second brand, Herrmann noted, is LG Seeds, which is built on a local distribution structure working with producers who have smaller, medium-sized farms. "This customer highly values the local expertise and local support provided," he said. The key to this sale is that local relationship the farmer has with the seed rep from LG.
This two-pronged approach allows AgReliant to see growth across the seed industry by matching product and service to specific customer needs. Herrmann noted that continued growth for the 18-year life of the company shows this approach is working.
Herrmann remembers his early days in the seed business, where he got the keys to a truck, a four-county area to cover and a bunch of seed resource guides to use in talking with customers and prospects. "Today, we're pushing as an organization to use technology to get the best seed recommendation to the acre," he explained. "To help achieve the positive return on investment, we're moving the sales process from hybrids and bags to fields and specific recommendations."
That level of specificity is working for AgriGold, which John Kermicle, general manager, said is starting to show up in some top-level yield contest results. "For the past two years, we've been going to Commodity Classic, and we have more farmers who are in the National Corn Yield Contest placing with our hybrids," he said.

RESEARCH-FOCUSED: Peter Lynch, AgReliant vice president, research, is excited about the potential for the company's breeding program. The firm is already No. 3 in seed corn sales and is expanding. His team is working to develop new parents and advancing hybrid performance.
Directing future research
Peter Lynch, vice president of research, took on the role heading up research in 2017. When he first started looking at the AgReliant organization, of which he knew little, he said he got a surprise. "When I learned about the organization, it was very exciting," he said. He noted what he found was a team of very strong breeders who knew their germplasm and had a focus on germplasm improvement.
The company has an infrastructure of 12 research facilities. "And we have excellent equipment to plant, harvest and get the data from each research field in a timely fashion," Lynch said. "We're well-connected, and we have an effective counter-season breeding program."
It's a development program that's helped AgriGold and LG Seeds build a strong portfolio of hybrids since the company's formation, Lynch said.
Lynch noted that even as the No. 3 player in the seed corn market, the company has to be strategic about its development program. Note that the other two main players have the bulk of the market share, which means AgReliant is working to build on its base — but that also means taking share from others across the board.
"We have to be deliberate and strategic about how we develop those [research] assets, and I can't emphasize enough the connection between AgReliant and the parent companies," he said.
Lynch's challenge is to move forward quickly where there is the greatest opportunity. The base of genetic research the company has helps make that possible, and his work is more about guiding the development in ways that meet market needs. Sounds simple, but the seed industry is changing very quickly.
As the Advantage Acre technology shows, pulling in advanced analytics of current traits and combining that information with agronomic information for proper seed choices is key. And in the seed market, most of the major players are launching those kinds of technologies.
Kermicle explained that the company has implemented a targeted precommercial research program that allows it to target key opportunities.
Added Lynch: "We're creating a robust process that's as objective as you can make it. We need people to have the knowledge they need, and the willingness to make a statement about hybrid that says, 'This is good or not good' based on experience, and to be as objective as possible."
That's not always easy when researchers and plant breeders invest time in promising results. How do you pick the winners? Being objective is key.
Kermicle added that the breeder has to be connected to the commercial market. "You can't disconnect the breeding team from the commercial," he said. "The hybrids have to perform on the farm."
The AgriGold brand is expanding. Lynch pointed to a new research facility in Sioux Falls, S.D., for the Western Corn Belt that's already adding breeders, and that will start paying dividends for the company.
AgReliant is expanding its AgriGold brand to markets where it makes sense. LG Seeds dealers will be seeing more market potential across broader territory, too.
AgReliant may not be a familiar name to many, but those two brands will become much more well-known soon. The AgReliant team is basing that on a simple premise: The seed you buy offers a solid margin and return on investment. You can learn more about the company at agreliantgenetics.com.
Subscribe to receive top agriculture news
Be informed daily with these free e-newsletters
You May Also Like
---