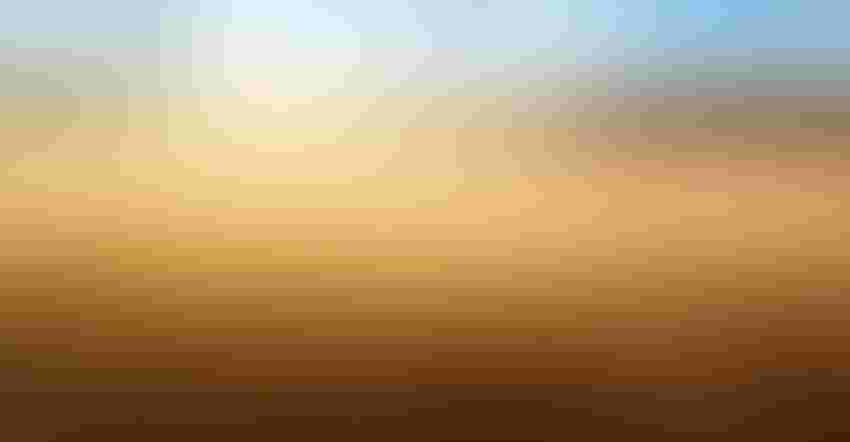 BETTER BARLEY: Global brewer AB InBev has long worked with field data to improve barley production. A new partnership aims to build on that with advanced data, and provide more insights to growers.
Courtesy of Sentera
Barley is an important crop for the brewing industry, but what practices provide the best and most consistent crop for malting? Since 2014, Anheuser Busch InBev has been working to collect field-level data across the globe for better insights on barley production. That program gets a boost with the recent announcement that tech firm Sentera is partnering with AB InBev to enhance the data available.
"We get insights and opportunities for barley regions," says Katie Hoard, global director of agricultural innovation and sustainability, AB InBev. "Agronomists use this information in the field working with farmers and provided trusted advice to the farmer for malting barley production."
The key is providing barley farmers with insights they can use to boost production or improve crop quality. The program is called SmartBarley, and Hoard explains that the aim is to show farmers what's working — and provide the expertise to those who grow barley for the brewer.
"We want to be able to show the farmer how others in the region are farming, what practices they're using and would they adjust for the coming season," she explains.
Hoard says AB InBev started working with Sentera and its multispectral imagery tools in 2017. "We started in Mexico and South America working on quality and yield prediction models. We're taking that partnership to the next level."
The key is to leverage Sentera tools to provide real-time data to the field, including drone and satellite imagery and weather data working with SmartBarley through the season.
Hoard says the information provided — including historical weather and soil information — will help data scientists on her team build out crop models for barley production that are more accurate. "We want to model barley production in different regions and look at those crops going forward to see how changing weather patterns and other factors will impact barley."
Exploring the partnership
Eric Taipale, CEO, Sentera, says the new partnership is a change for the company. "This is a big jump for Sentera. Most of the data will not be drone-based."
Long known for its drone imagery tools and technologies, Sentera has also developed software that has value crop management. That's what gets put to work with this expanded partnership. "We're providing software and analytics on the back end to provide fine-grain weather information, in-field activity, as-planted and as-applied data and other data layers, and drone data layers," he says.
Taipale says the software development began a few years ago, when the company was interpreting information from breeding and small-plot work. "We were working to detect lodging, measure moisture and protein content more efficiently with the data. And it turns out you can," he says.
The key was figuring out how to use that information on a farm scale beyond the small-plot work done in development with drone images. That means leveraging satellite imagery to move beyond a small-plot approach.
The key is that with the software and field imagery, Sentera can provide early indicators of health and reliable yield prediction, as well as gain quality measurements about the crop without deploying a drone.
Taipale explains that Sentera is using a range of tools to essentially grow a digital twin of a barley crop. "We are modeling and mimicking what we think is going on in a barley field," he says. "We are making an assessment of barley during its life cycle, and making sure the crop is looking the way it should."
If the image deviates from that model, the system can identify fields that may need added attention, which can direct an agronomist or scout to that field for added attention. Matching aerial imagery with weather, soil, input and other field data can help improve crop management. In addition, the SmartBarley program works to share what works and what doesn't to boost yield and crop quality. This new partnership will enhance that service in new ways.
The effort is also part of AB InBev's larger sustainability 2025 initiative. You can learn more about that at bit.ly/abinbevsmartag.
Subscribe to receive top agriculture news
Be informed daily with these free e-newsletters
You May Also Like
---