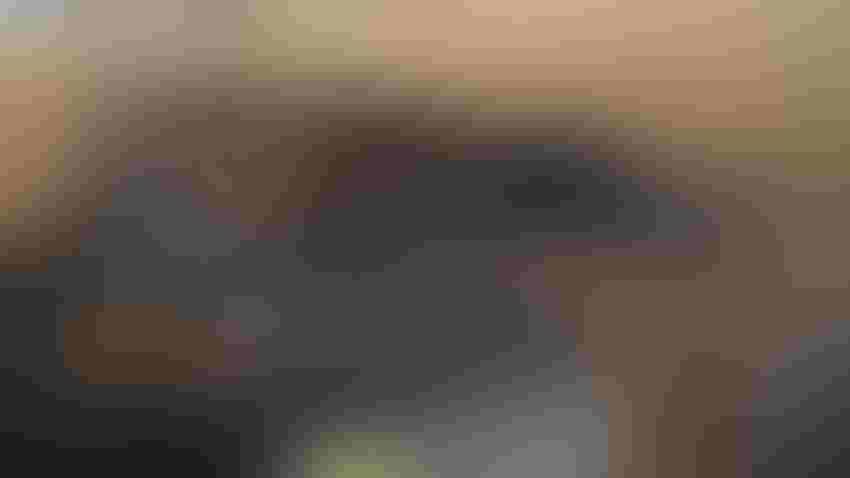 WOOD CHIP BIOREACTORS: The city of Des Moines, Iowa, installed two wood chip bioreactors on the Bogard Family Farm a mile south of Easter Lake in Polk County.
Lynn Betts, Soil and Water Conservation Society, Iowa Department of Agriculture and Land Stewardship
by Catherine DeLong
When considering implementing conservation practices, many farmers and landowners hesitate. Such reluctance could be attributed to previous unpleasant or difficult experiences, or simply to being overwhelmed by the number of practices and programs. And the barriers to adoption seem to be highest with practices such as saturated buffers and bioreactors, which are unfamiliar to most landowners and involve significant construction activity on the land.
John Swanson, water resources supervisor for Polk County, Iowa, saw this resistance firsthand when working to expand adoption of these practices. Despite general interest from landowners in conservation, converting interest to installation was elusive.
Lackluster progress
"We spent a lot of time over multiple years trying to get people to install these practices," Swanson says. "We had an abysmal track record that achieved six installations out of our goal of 100. There had to be a better way to gain the interest and cooperation of farmers and landowners for a practice that was covered 100% with cost-share dollars."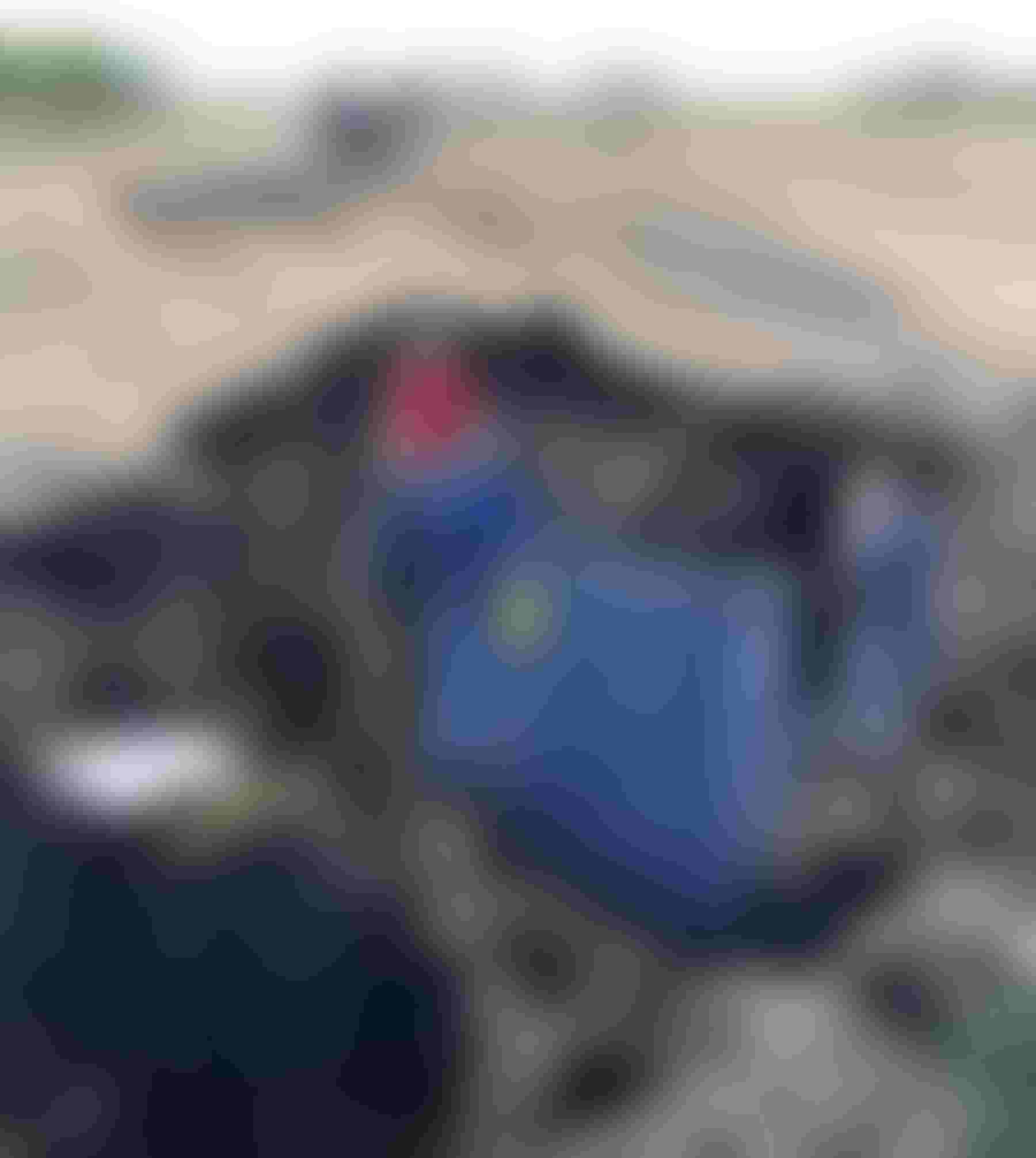 SATURATED BUFFER: This is a water control structure for saturated buffer in Story County, Iowa, on land farmed by Justin Hanson. (Lynn Betts, SWCS, IDALS)
What are bioreactors and saturated buffers? Bioreactors and saturated buffers route drainage tile water to the edges of fields for water quality benefits. In the case of bioreactors, water is routed to an underground structure filled with wood chips. These wood chips act as a food source for microbes as they work to remove nitrates. Saturated buffers route drainage water to a buffer area where microbes in the soil and the living roots of plants remove nitrates. They often can go into existing buffers and are marked by very small aboveground access and control structures. Once installed, bioreactors operate for 10 to 15 years without additional construction activity, while saturated buffers improve water quality in perpetuity.
Bioreactors can reduce nitrate levels by 15% to 60% in tile-drained water.

Saturated buffers can remove, on average, 50% of the nitrates in subsurface flow.
Learn more about edge-of-field practices from Iowa Learning Farms at iowalearningfarms.org/edge-of-field.
Barriers to adoption
Swanson and others studied the process from site identification and survey to funding to installation and identified multiple barriers that made the process distasteful to the landowner.
Saturated buffers and bioreactors do not offer in-field benefits. Unlike conservation practices such as no till, cover crops, prairie strips or other in field approaches, edge-of-field practices do not deliver value in improved soil health or productivity. This lack of direct incentive limited the appeal and created the perception that it was a lot of hassle for no agronomic return.

Rules and regulatory processes. There was significant confusion, misunderstanding and miscommunication about the steps required to install and get paid for the practice.

Tax implications to landowners. Even with 100% cost-share, landowners implementing the projects must receive and disburse the funds, making it taxable income.

Managing a construction project. Adding the management of a project that could run for a year or longer is an unwanted burden for most farmers — who are already juggling other aspects of the farming business.
What is batch and build? The result of this substantial research and discussion was the batch-and-build approach to saturated buffer and bioreactor implementations. As the name implies, taking a batch-and-build approach allows the aggregation of resources through grouping projects geographically and logistically. Such grouping enables contractors to deploy personnel and resources more effectively, thereby reducing total effort and cost. The key elements of the approach are establishing a third-party fiscal agent, site identification and survey, contract bidding and management, and installation. The new program targeted each of the identified barriers and delivered adoption well beyond expectations.
Success of Polk County initiative
"Looking back at the paltry six projects over five years, we set an ambitious goal of installing 25 saturated buffers in our first year of batch and build that we referred to as 'the blitz,'" Swanson continued. "And boy, were we wrong! Removing the pain and confusion opened far more doors than we imagined, and we more than doubled our goal in the first round."
Across Iowa, 147 saturated buffers and bioreactors were installed between 2010 and 2021. The Polk County project added 51 in 2021 and another 60 in 2022; the team also assisted on an additional 25 installations in Story County during 2022. In two years, the installations across the state were nearly doubled through batch and build.
Why batch and build worked
Tanner Puls, edge-of-field coordinator with the Iowa Department of Agriculture and Land Stewardship (IDALS) is the statewide lead on batch and build. He was also involved in the Polk County project from the beginning. He is working to build on the success of the blitz and other projects to deliver resources and support to other parts of the state where saturated buffers and bioreactors make sense. Ongoing projects in Linn County, a third year in Polk County and projects underway in six additional counties in Iowa are testament to the utility of the batch-and-build approach.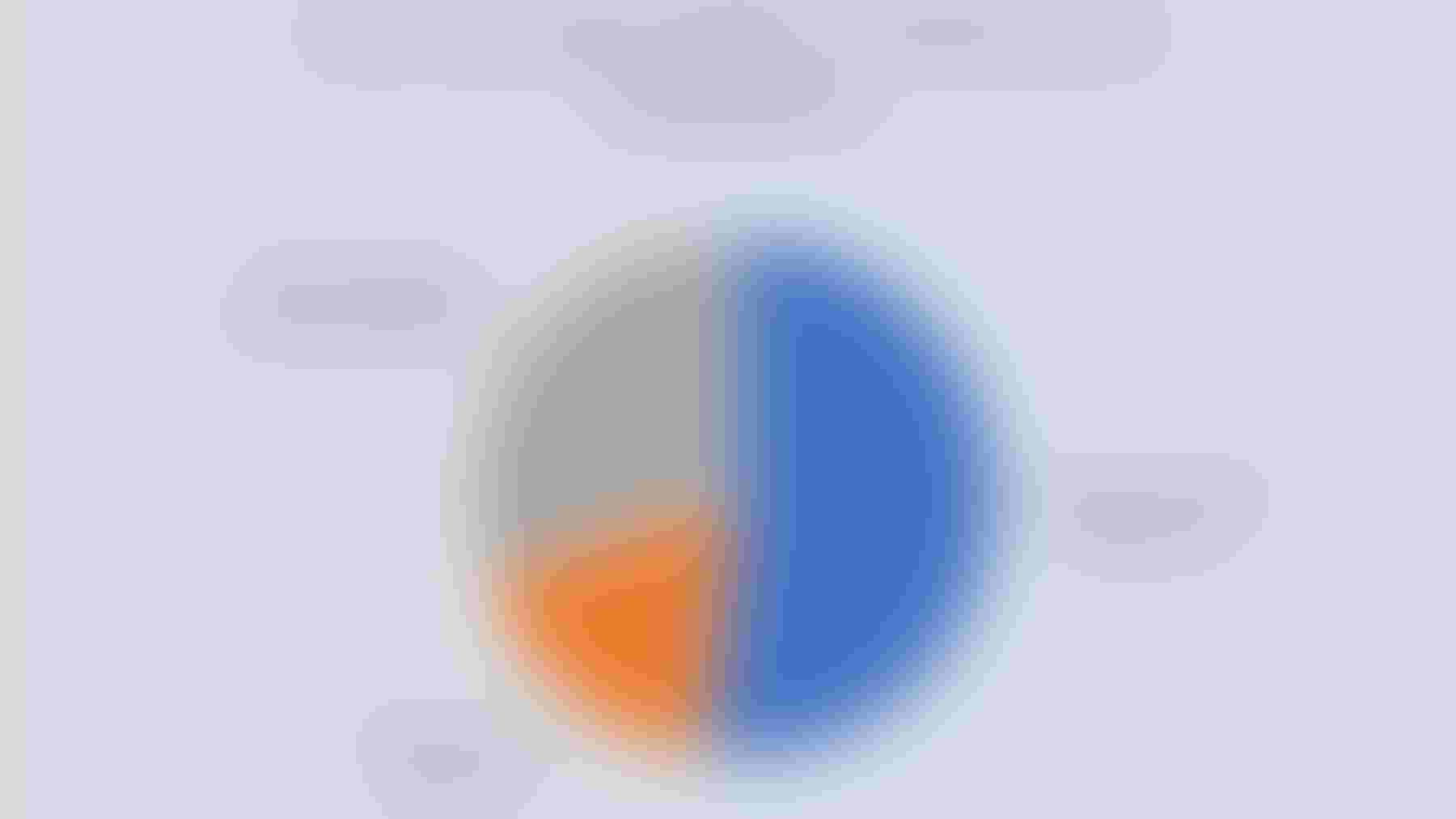 WATER QUALITY IMPROVEMENTS: Iowa saturated buffer and bioreactor installations have helped improve water quality across the state. (Chart courtesy of Iowa State University Extension)
"The short answer to why batch and build works is the very light touch and demand on the landowner," Puls said. "The goal is to interact three times with the landowner throughout the process, which can take as long as 18 months: an initial discussion, a survey and design review, and a final contract signing where the landowner agrees to maintain the site for at least 10 years. That's it."
The process allows the landowner to contribute to conservation efforts without a huge time investment or any headaches.
What's next
"Not every farm or stream is right for these practices, but there are many sites across the state where it makes sense, and where a batch-and-build approach can be successful," Puls said. "We are using every avenue available to get the word out to farmers and landowners about this low-impact approach, and it is working. We are now being approached by landowners looking to learn more, instead of constantly knocking on doors and making cold calls."
Swanson also noted that all of the projects in the third year of the Polk County program resulted from landowner inquiries.
In Polk County, the number of appropriate sites for saturated buffers and bioreactors is dwindling, but Swanson and others are not ready to hang up their efforts just yet. "We threw out the rule book when we started working on batch and build, and sometimes innovation looks a little bit crazy — but the results speak volumes," Swanson said. "A big part of the framework developed through this process can be applied to other projects and conservation practices such as constructed wetlands. There is much more work to be done in the conservation sector, and we are committed to continuing to do our part."
To learn more about batch and build or opportunities to get involved in a project, visit cleanwateriowa.org. You can also reach out to a local watershed coordinator or IDALS representative to learn about opportunities in your area.
Batch-and-build team roles
Here are the team roles in the batch-and-build saturated buffer and bioreactor implementation method:
Project coordinator. IDALS, watershed coordinator or other local or regional agency. Primary functions are landowner relations and communications and project management.

Fiscal agent. Could be a government office or other agency. Removes landowner from any fiscal involvement or tax impact. Manages cost share and funding processes. Receives and disburses all funds. Manages contractor bid processes, hiring and reporting to funders. Coordinates with engineering and survey, procurement and construction providers

Engineer. Natural Resources Conservation Service, IDALS, in-house or private engineering firm. Completes surveys and final project designs.

IDALS. Provides support, outreach and education and resources. Has created step-by-step process documentation for each role.

Farmer or landowner. Participate in three brief meetings, provide land access for activities, review and agree to site plans, and agree to keep the structure in place.
DeLong is the water quality program manager with Iowa State University Extension and Outreach.
Subscribe to receive top agriculture news
Be informed daily with these free e-newsletters
You May Also Like
---