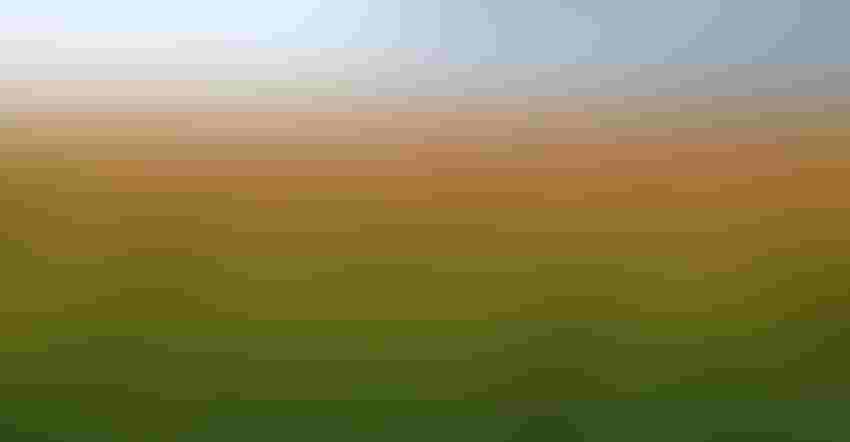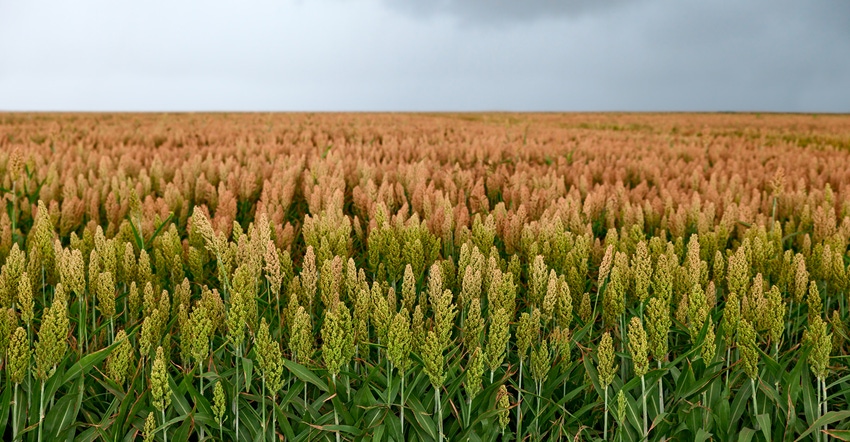 CROP PROTECTION: Atrazine is a critical crop protection product that has helped sorghum growers revolutionize their climate-smart farming practices and improve their productivity. The EPA announced June 30 it is reopening the previously finalized reregistration of atrazine, causing concern among sorghum growers.
ermess /Getty images
We often say farmers are the original — and ultimate — environmentalists. From thoughtful stewardship of soil resources, to careful husbandry of animals to measured use of irrigation water, farmers must take care of their resources in order for their resources to take care of them.
This is especially true in the soil conservation space, where reduced-tillage farming practices have revolutionized both stewardship and farm productivity. U.S. sorghum farmers practice reduced tillage on three-quarters of their acres, making sorghum produced in the U.S. some of the best from a climate-smart perspective.
Atrazine
This situation has been made possible largely because of chemicals such as atrazine. Atrazine, of course, is an herbicide used for controlling broadleaf weeds in sorghum, corn, sugarcane and other grass crops. It is the most studied agricultural chemical in history, with almost 8,000 studies attesting to its safety and efficacy. Furthermore, without it, reduced-tillage farming practices would be impossible. According to USDA, conventional tillage requires three times more fuel than no-till; and when counting the greenhouse gas emissions associated with more fuel usage and less carbon sequestration, emissions could be 40% greater in conventionally tilled sorghum than no-till sorghum.
Accordingly, for farmers who care about soil health and a presidential administration that cares about reducing GHG emissions in the name of slowing climate change, atrazine is an indispensable tool.
EPA announcement
This fact is why EPA's June 30 announcement that it is reopening the previously finalized reregistration of atrazine is of grave concern to sorghum farmers. The unprecedented move saw the agency propose a radically lower aquatic ecosystem concentration equivalent level of concern (CE-LOC) of 3.4 parts per billion (ppb) as compared to the previous 15 ppb. Things get technical here, but in short, a lower CE-LOC means more areas trigger atrazine usage restrictions. Under this proposal, virtually the entire U.S. sorghum belt will trigger restrictions.
What will these restrictions mean? Farmers will have the opportunity to pick from a list of mitigation practices that will allow continued usage of atrazine. However, we have several concerns with the list of practices, and these concerns will collectively be the cornerstone of our comments to EPA, which are due on Sept. 5. Without workable mitigation practices, atrazine may no longer be a practical tool for sorghum farmers, as 79% have said they would return to conventional tillage without the ability to use the chemical. In addition to 40% more GHG emissions, this shift would mean an additional $30 to $60 per acre in cost to the farmer.
Comment period
We will be launching a full-court press urging EPA to consider the climate impacts of this proposal, and call on scientific advisers before finalizing any changes. Comments are due Sept. 5, and we advise all farmers — not just those who use atrazine — to register their support of science. Visit sorghumgrowers.com/fightepa to learn more.
Duff is executive vice president for National Sorghum Producers. He can be reached by email at [email protected] or on Twitter @sorghumduff.
About the Author(s)
Subscribe to receive top agriculture news
Be informed daily with these free e-newsletters
You May Also Like
---