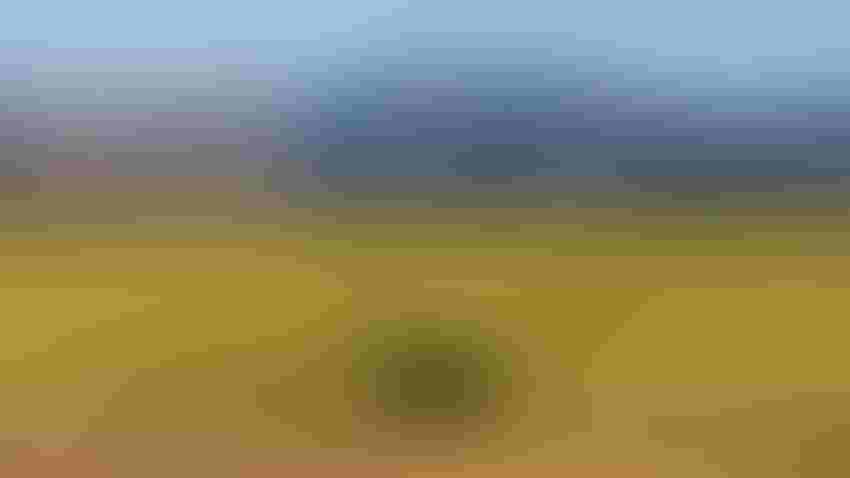 Alfalfa not only serves currently as a cash crop for growers in the West, it offers soil health benefits in rotation with other crops and is a cost-effective means to add protein to a dairy cow's diet.
Todd Fitchette
Alfalfa has many benefits. For the grower, this perennial crop serves as a good rotational crop with soil health benefits. For dairy producers, it is a cost-effective way to get protein into a cow's diet.
The latter is critical for dairy producers trying to maximize milk production and enhance animal health. No other forage provides more protein than alfalfa, according to Dave Weakley, director of forage nutrition research with Forage Genetics International.
As part of a cow's total mixed ration, alfalfa provides the protein needed for milk fat production and animal health. Alfalfa is low in fiber as measured by neutral detergent fiber (NDF), Weakley says. This allows alfalfa to pack a protein punch while not taking up too much room in the rumen for other feedstuffs.
William Weiss, an emeritus professor from Ohio State University with a research expertise in forage and feed utilization in dairy cattle, writes in proceedings of the 2022 World Alfalfa Congress that while a cow's diet does not need to include alfalfa, it remains an excellent feed source for her. Moreover, the economic value of NDF in her diet "comes from its effects on rumen and cow health," he writes.
"NDF contained in larger particles stimulate chewing and rumination which are essential to maintain good rumen heath," he adds in his paper.
Protein source
Weakley points out that alfalfa remains a cost-effective way to get protein into a cow's diet.
Forage Genetics offers two genetically modified alfalfa varieties, including a Roundup Ready variety.
The other Forage Genetics variety, called HarvXtra, provides a lower lignin content, which Weakley says can maximize feeding quality while giving growers more flexibility in cutting cycles. Under a conventional 28-day cutting cycle in the Midwest, for instance, Weakley says growers can push harvest out to 35 days without sacrificing forage quality.
"You can extend your cutting schedule by 7-10 days and still have high quality alfalfa," he said of HarvXtra.
Soil health in crop rotations and nitrogen savings are two of the key benefits of growing alfalfa, according to Forage Genetics. Managed properly, alfalfa fixes nitrogen to the soil for use by the following rotational crop, thus reducing the need for added nitrogen fertilizer for up to two years after stand termination.
As alfalfa prices remain profitable to growers, the crop continues to provide added benefits. Dairy farmers who can grow the crop for their own needs can surely benefit from the cost savings over having to purchase alfalfa on the open market.
Subscribe to receive top agriculture news
Be informed daily with these free e-newsletters
You May Also Like
---