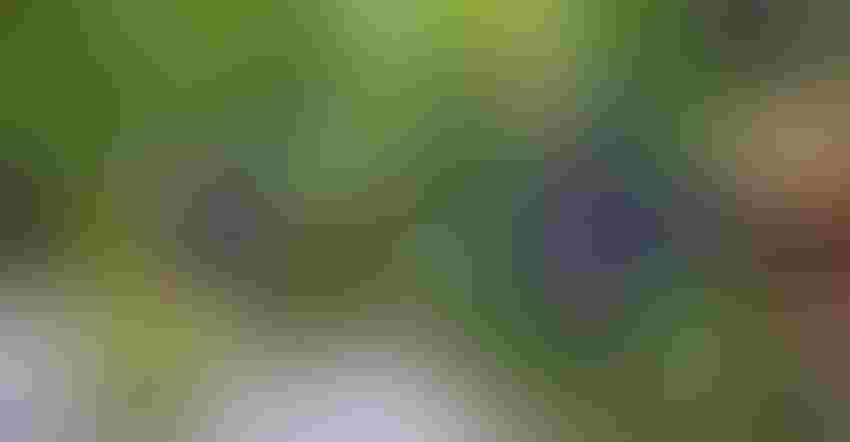 BEYOND GRAPES: The biologicals market is heating up, as companies create new tech that will have application in broadacre crops beyond vineyards. STK bio-ag technologies has a hybrid tool that offers unique opportunities.
The word "biological" just 10 years ago would have made many farmers roll their eyes. For some, these bio-based tools were not considered reliable due to issues with efficacy and consistence. How times have changed.
Today, major crop protection companies are investing in bio-based tools that bring new modes of action to market. One area of promise, and interest, is the idea of premixing a biological with a conventional product. There are challenges, however. A biological product, by its very nature, is a living thing which may not be in a jug with a conventional chemical. Yet progress has been made.
Guy Elitzur, CEO, STK bio-ag technologies, is making the hybrid product a reality. The company is already the maker of Timorex Gold, a biological-based fungicide widely used in specialty crops. The new product, with a hybrid formulation, is Regev. This product combines a botanically based product with a conventional triazole to create a new fungicide.
"We're finding the synergy between our biological active ingredient and the chemical active ingredient," Elitzur says. "This provides less residue on the crop and improves the performance of the product with greater results than either would produce alone."
He points to biological values on plant health that farmers will see with the hybrid, noting that the product is better on the plant's physiology, and the hybrid helps avoid resistance because of its different mode of action.
For a biological to be mated to a conventional product, and to work, the final product must have the identical shelf life to a conventional product. And storage and handling can't be any different either, Elitzur says.
Better acceptance
Acceptance is a key word for biological products. On the farm side, Elitzur notes that higher efficacy and more consistent performance make a difference. For the consumer buyer, the concern about chemical residues on food is key, and a hybrid product can help reduce that, too.
"I think there's an awareness growing that biologicals offer benefits," Elitzur says. "The consumer is more aware, and more people are reading labels."
In conventional farming, the hybrid product coming from STK — or other companies — can prolong the life of conventional chemistries by helping with resistance management. While STK has a growing business using biologicals in organic agriculture, the hybrid product for use in broadacre crops including soybeans offers significant potential, too.
"Farmers are going to be suspicious about the product, and they'll want to check the performance," Elitzur says. "As they see the product perform, there will be growing acceptance and adoption."
Knowing the uphill climb biological products have, STK invests in field trials. "We do hundreds of trials with different crops, weather conditions, and we're investing a lot of research into the mode of action and what happens in the plant."
This is a growing industry, and Elitzur notes that farmers will see more biological-based product — fungicides and insecticides — coming to market from a number of players. "And we see more farmers open to adopting this type of technology," he adds.
STK's product is a new premix hybrid that can be sprayed like a conventional; however, many farmers have used biological-based modes of action in other forms. For example, Poncho/VOTiVO from Bayer uses a biological mode of action to control nematodes. The technology is advancing, and more tools will be offered from a range of companies in 2019 and beyond.
U.S. farmers will start seeing Regev in 2019 in some markets. For more information about the product, visit stk-ag.com.
Subscribe to receive top agriculture news
Be informed daily with these free e-newsletters
You May Also Like
---