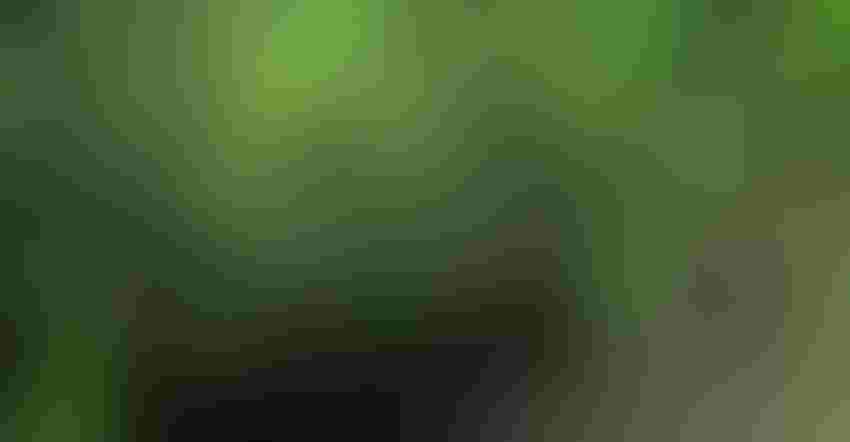 HIGH-YIELD SECRETS: Corn plants get off to a fast start. Keeping them stress-free, with plenty of moisture and nutrients, is one of the keys to a high yield.
At a 2017 Commodity Classic learning session hosted by Stoller, four growers offered many tips on how to go about increasing yields.
The top eight were:
1. Start by checking your attitude. Are you willing to try new cultural practices and products, even if you have been happy with what you have been doing? Just because the old way isn't broken doesn't mean you can't improve it.
2. Recognize that it there isn't any one product that will dramatically increase yield by itself. But several small things can add up to big gains.
3. Aim to keep plants healthy from start to finish. You don't want to your plants to ever have a bad day.
4. Try to add test weight. Post-tasseling fertilizer applications in corn, for instance, increased test weights from 56 bushels per acre to 65 bushels per acre for some of the growers.
5. Plant soybeans as early as possible. The sooner you can get soybeans to begin blossom, the more they will be likely to yield.
6. Use manure. It will boost soil organic matter, allowing the crop to get more of its nutrients from the soil. The soil will hold more water.
7. Focus on timing. You have to be able to plant, fertilize and spray on time.
8. Test new products on your own farm. Don't rely on what your neighbor across the road is doing. His soils and management are likely different from yours. Insist on large, replicated, side-by-side trials or strips. Are you too busy to do your own tests? Some of these farmers require product manufacturers to help them out when doing trials.
Growers on the panel were Perry Galloway, Gregory, Ark., who grows 10,000 acres of corn, soybeans, rice, sorghum and wheat; Zach Rendel, Miami, Okla., who grows 4,000 acres of corn, soybeans, sorghum and wheat; Dan Arkel, Peru, Ill., who grows 3,700 acres of corn and soybeans; and Casey Hook, Lake City, Ark., who grows 1,400 acres of corn, rice, soybeans and cotton. The panel was co-moderated by Steven Albracht, Hart, Texas, who has won 11 national yield titles; and Ken Root, a broadcaster with Iowa Agribusiness Radio Network.
Subscribe to receive top agriculture news
Be informed daily with these free e-newsletters
You May Also Like
---