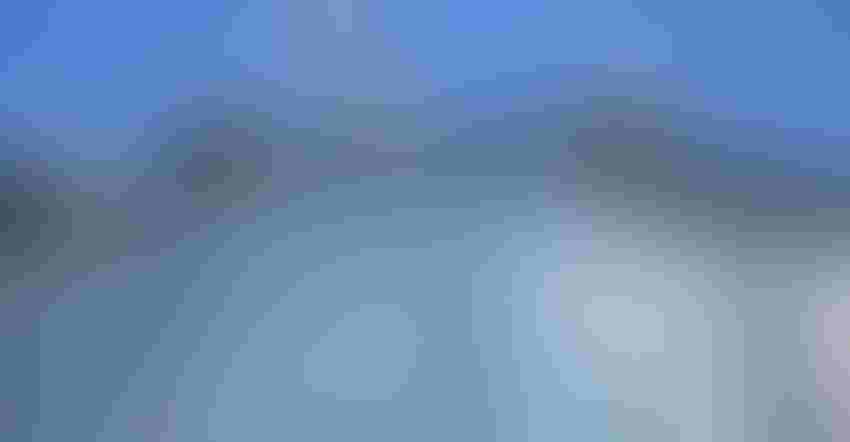 MAINTAIN HEAD SPACE: Roof vents on bins can help maintain proper condition in the area between the top of the grain mass and the bin roof.
Suppose you've still got corn from 2017 in the bin. You haven't sold it yet. How do you make sure it will still be in good condition and net the best price possible when you sell it?
Gary Woodruff, GSI district manager in Indiana and Kentucky, says it starts with recognizing the value you have in the bin and monitoring the grain every other week, or preferably weekly. That takes dedication when you're also concentrating on a new crop growing in the field, he notes.
Woodruff suggests the following five tips to help maintain quality and avoid storage issues until you sell the grain:
1. Maintain grain temperatures within 10 to 15 degrees F of the outside air. This will help avoid grain deterioration caused by condensation developing on the bin's interior. Stop raising the temperature of the grain at 50 to 60 degrees F, as this keeps the insect and mold activity to a minimum. Use cooler days or nights to keep the grain under 60 degrees F as late into the summer as possible. 
This is a case where an automated aeration control is a valuable tool. It will do a much better job than you can do manually. Aeration controllers only operate when the grain temperature is maintained or moved to a new temperature. They also keep the moisture level from rising by controlling the humidity of the air put through the grain.
2. Pay attention to the head space, particularly in bins 48 feet or larger. Head space is the area between the grain and the bin roof. It's good to have vents near the top of the bin, but if you don't, opening the peak cap will allow that area to vent better. Powered roof vents on larger bins are a good option, and they can be installed to operate automatically to maintain proper conditions in the head space.
3. When marketing grain, don't completely empty one bin at a time. Instead, take partial amounts from multiple bins. This not only promotes air movement, but also reduces the risk of grain plugging the discharge.
4. Even if you use an electronic bin monitoring system, check grain weekly. Climb to the top of the bin without entering and observe whether there is a crust or any noticeable smell. An increase in surface moisture usually is the first sign of problems inside a bin of stored grain.
5. Protect good grain by addressing problems rather than ignoring them. The only real fix for out-of-condition issues is to unload the bin to the point where the affected grain has been removed. This likely means the grain will have to be marketed early, and due to poor quality, it may receive a dock at the elevator.
Subscribe to receive top agriculture news
Be informed daily with these free e-newsletters
You May Also Like
---