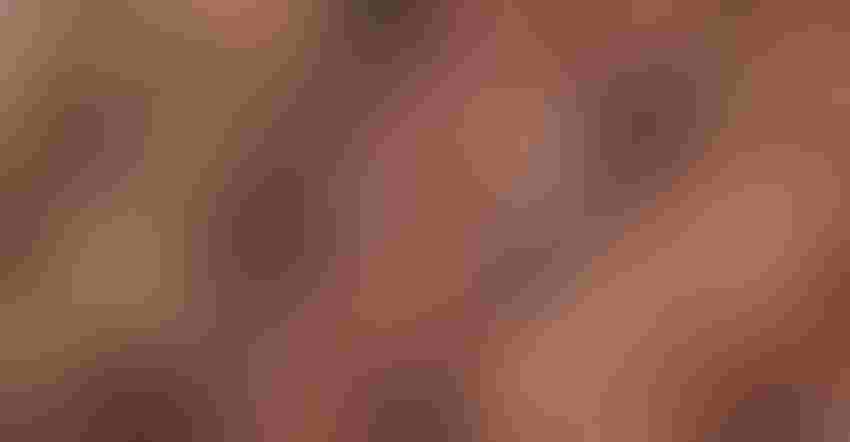 PONTENTIAL OPPORTUNITIES: A new year brings plenty of opportunities for sorghum farmers to see new opportunities develop in the food ingredients market.
Olenaa /Getty images
Looking back on 2022, I'm astonished at how much the sorghum industry was able to accomplish in the face of one of the worst droughts in history.
National Sorghum Producers received a $65 million grant to help sorghum producers adopt and (most importantly) monetize climate-smart practices. The organization also worked with the Risk Management Agency to secure two new crop insurance options for sorghum farmers, including expanded flexibility for double crop and a product that addresses longstanding issues with crop insurance for irrigated sorghum. And on the marketing front, sorghum was added to the USDA food buying guide, paying the way for sorghum to be included in school lunches. Despite drought and the worst national yield since 1964, it was a banner year for the industry in many ways.
Building year
Looking ahead to 2023, I'm excited to begin building on the foundation laid over the last 12 months. While I'm keeping an eye on dozens of opportunities, one that jumps to the front of the pack is the opportunity in the food space. I believe 2023 will be a breakout year for sorghum as an ingredient — and even as the star of the show on plates around America and the world. Sorghum meets so many of the modern consumer's needs. It's an ancient grain; gluten-free; a water sipper; largely farmed without tillage; high in protein, antioxidants and fiber; and also high in iron (so high it can replace a small steak). The United Nations has recognized this potential and designated 2023 the International Year of Millets, which by its definition includes sorghum.
The market is responding, and we're seeing dozens of new product lines and startups coming online to complement stalwarts like Nu Life Market. Investors are hungry (pun completely intended) for new, healthy food options, and sorghum's momentum is garnering a lot of attention.
The sorghum checkoff is leaning into this momentum and funding deep market intelligence using the latest search engine optimization algorithms to understand consumer preference trends, and how to leverage these trends to catapult sorghum to a new level of awareness and demand. I believe all these factors will converge in 2023 to put sorghum on the map.
Superfoods
Quinoa garners a lot of attention in consumer circles as a superfood, but sorghum has many of the same attributes — and is grown right here at home. However, quinoa's story of growth is an interesting case study for sorghum. While the crop is a juggernaut today, quinoa wasn't always a household name. It took a decade to reach this level.
If you compare sorghum's growth trends, we could be a couple of years away from this point. Interestingly, 2013 was the UN International Year of Quinoa, and this designation was a game-changer for the crop in many ways, sealing its status as a household name and superfood. Could 2023 be a breakout year for sorghum in the same way 2013 was for quinoa? Maybe. But it'll be a good one, at the very least!
Duff is founder of Serō Ag Strategies and serves as a consultant to National Sorghum Producers. He can be reached by email at [email protected] or on Twitter @sorghumduff.
Subscribe to receive top agriculture news
Be informed daily with these free e-newsletters
You May Also Like
---