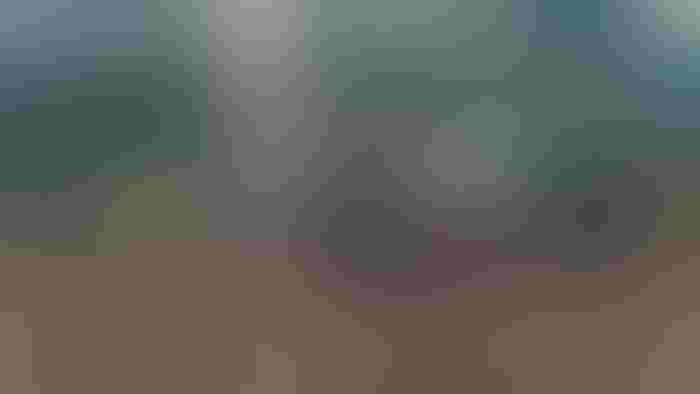 Editor's note: Allison Lund served as the Farm Progress intern this year. You have seen her byline in the Farm Progress Show official program and in Farm Progress magazines, including Indiana Prairie Farmer. In this article, she shares her experiences with an activity you might consider unusual on a Wisconsin farm. It sheds insight into her life growing up in agriculture. You may know tobacco was once a significant source of income in southern Indiana, especially southeastern Indiana. You may not know it was also important for some Wisconsin farm families.
by Allison Lund
The life of a farm kid is full of endless stories. Most of mine come from summers spent working in my family's tobacco fields. Once a popular crop in my home state of Wisconsin, tobacco has dwindled to a handful of acres in the south-central part of the state.
My father and uncles have carried on the tradition of raising tobacco from previous generations, and during their peak production, they grew 63 acres.
"There were a lot of farmers exiting the dairy and tobacco business, and they left a window for us, and we were able to pick up a lot of acres," says my uncle Jim Lund, partner of Christiana Farms in Cambridge, Wis. "And if you picked up acres, you got a chance at buying or renting the farm."
I was fortunate enough, though I didn't think so at the time, to help with our farm's tobacco production throughout my childhood. The end of the school year marked the start of planting season, and harvesttime indicated that summer was just about over.
While the crop took up most of my summer vacation, it also yielded memories, including petty arguments with the other kids, mostly with my three younger siblings. But we had our fair share of laughs and heartwarming moments. We also learned the meaning of hard work. These memories and lessons are why it hurts to see the crop slowly trickle out of our state.
Moving on out
Tobacco is a labor-intensive crop, and finding crews to help has become one of the most difficult aspects of raising it. Many farms have lost workers to higher-paying jobs in town. Now, farmers rely on help from family and friends who are willing to brave the summer heat.
For my family, what used to be a daily crew of 30 to 40 workers has dropped to 10 to 15 workers on a good day. As I grew up, most of our new workers left after a day or two. I can't blame them; it was hard work. And that seems to be something that can be difficult to hire nowadays.
"The wages in town just exploded, and the wages and prices in tobacco just never kept up with it," Jim says.
What used to be booming tobacco communities in southern Wisconsin have also turned into a few final purchasers of the crop in the area. Old tobacco purchaser warehouses line the streets of some towns built entirely on tobacco. Everything grown there today is bought by the few remaining companies.
What it once was
Tobacco really took off when the federal tobacco program was established in the 1930s. Farmers were restricted to a certain quota and guaranteed a minimum price. However, many producers exited the market following the quota buyout in 2005.
Most producers grew the crop to diversify their operations and make some extra cash.
"It was an alternative income to help with the volatility of the market for corn and soybeans," says my father, Dennis Lund, partner of Christiana Farms. "My father raised it because it was an alternative income for his dairy."
Tobacco used to be a way of life for many families in southern Wisconsin, once a leading state in tobacco production. For my family, it was just something they did.
"It was a job you were required to do for your parents, with the pay being your clothes and your food, and that's basically what it was," Dennis adds.
Many of the same families who have grown the crop for generations in my community continue to raise it today, but most producers aren't sure where the direction of the crop is headed, with less help and a handful of local purchasers available.
While I did not love the crop while growing up, I'm now thankful for the long, hot days in the field surrounded by family and friends. A lot of different things can build character, but I feel like working in tobacco takes the prize.
Glimpse into production
There are a variety of processes and methods for growing a tobacco crop. Here are the steps my family follows on our farm:
Plants are purchased from a supplier and transplanted in early June, using a four-row transplanter with rotating cups to drop the plants in.

Fields are cultivated a few weeks after planting. Family members walk fields to hoe weeds in between plants.

In late July, workers break flowering tops off plants so they focus on leaf production.

About three weeks after topping plants, plants are cut with axes, allowed to wilt, then speared onto wooden lathes and hung in tobacco sheds to cure.

In late November, cured plants are taken down, and leaves are stripped off and packaged into bundles.
While most workers may not admit it, working in tobacco turned into a competition. As a young girl, I felt immense pride for passing an older boy when we were cutting or stringing plants during harvest. With a crop that is so labor intensive, that competition is what kept us kids going.
Lund writes from West Lafayette, Ind.
Subscribe to receive top agriculture news
Be informed daily with these free e-newsletters
You May Also Like
---