Testing soil health tests
Testing soil health tests
Think DifferentSoil health tests can be used to compare between cropping systems as well between cropping systems and nature, suggests Ray Ward, president, and Lance Gunderson, bio testing manager, Ward Labs, Kearney, Neb.Gunderson recommends comparing cropping systems with nearby native prairie or even fencerows if they have not been sprayed, plowed or otherwise managed."We are trying to follow what Mother Nature has in place," he says. "Use the native system as a benchmark and ideal ratio for microbial community composition and healthy soils."The two experts warn against expecting dramatic changes in the short term, such as a year after switching to no-till or planting cover crops. "Look for patterns," Gunderson explains. "You want to see trends develop over three to five years."
<p>As a Missouri farm owner, Bill Buckner is using a baseline soil health test to evalute use of cover crops. As president and C EO of the Noble Foundation, Buckner is leading a national effort to develop soil health standards and focus research dollars where they are most needed.</p>
Soil health tests are popping up around every corner, and farmer use is growing. Each has its adherents, and many offer a wealth of information to a degree unimaginable only a few years ago. A good example is Ward Labs' phospholipid fatty acid (PLFA) test to assess microbial communities. Fungi, bacteria and protozoa each have a unique fatty acid (lipid) fingerprint, and the test reveals organism dominance as well as the viability and health of the microbial community. As a soil scientist and landowner, Ward Labs President Ray Ward believes a diverse microbial community is an important measurement of soil health.
"We started PLFA sampling on our farm last year on wheat," Ward says. "We pulled a sample on growing wheat and then later from the stubble with a diverse cover crop growing in it. The microbial index went up about 30%."
Does it matter? Ward acknowledges that the value of the higher index won't be known until the 2014 soybean crop has been harvested. This difficulty in evaluating information often frustrates users, but Lance Gunderson, Ward Labs bio-testing manager, advises growers to look long term. Working with clients around the country, he notes the tremendous variables that can affect microbial activity, including moisture, temperature, root activity and more throughout the year.
Gunderson is definitely seeing an uptrend in PLFA testing. Now entering its third year, the test's usage has increased from 500 samples two years ago to a projected 5,000 samples by the end of 2014. Other soil health tests have seen similar gains in popularity. Placing an economic value on the results is difficult, however, in part because they are new and in part because of the nearly countless variables.
Seeking agreement on guidelines 
"Routine testing for chemical properties is old hat," says Bill Buckner, who with his brothers still operate their family farm near Mexico, Mo. "But that doesn't look at the biology of the soil, which is where the focus is today."
The Buckner farm was pastured when he and his brothers were growing up. Then his dad switched to corn and soybeans. After decades of conventional cropping, the soil was down to 2% organic matter. Buckner knew things needed to change. They switched from minimum till to no-till and attempted cover crops for two years, failing both times because of drought. This year they aerial seeded rye for a third attempt, recognizing they might have to wait three to five years for results.
"We started using the Haney test for soil health, which provides us with a biological profile of the farm today, but we still don't understand the full picture of how practices we put in place this year or next will enhance the biological profile," Buckner says.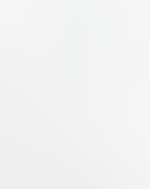 Click for larger image.
The Haney test indicates biological activity using the Solvita Burst test, as well as 10 values for nitrogen, phosphorus and potassium, organic C: nitrogen ratio and more.
The wide variety of soil health tests makes it challenging to evaluate each one, especially against evolving practices. For example, the Cornell Soil Health test is based on 39 potential indicators, which were over time reduced to nine measurements that integrate soil biological, physical and chemical measurements. A growing list of universities and independent soil labs are introducing their own soil health tests as well.
Therefore, questions emerge: Is biological activity enough, or is diversity—such as measured by the PLFA test—more important? If there is a soil health baseline, is it the right one? Does it provide the parameters needed to evaluate soil health improvement and justify the added costs of cover crops or changing rotations?
As president and CEO of the Noble Foundation, Ardmore, Okla., Buckner has more than a personal interest in finding answers to those queries. Once at the core of the foundation's programs, soil health had taken a back seat to other productivity research and outreach in recent years. Similarly, during his 18 years with Bayer CropScience, Buckner found it difficult to get the industry to pay attention to soil health.
Today, he and the foundation are shining a spotlight on the issue. The Noble Foundation and the Farm Foundation NFP have initiated the Soil Renaissance (SR), which focuses on soil health economics, measurement, research and education. The first step in the effort is an agreement on the basic measurements of soil health.
"On November 10 we will convene 30 to 35 soil health experts, farmers, ranchers, academia, industry representatives (including soil test labs), input retailers and government agencies," Buckner says. "We will be asking what we need to know at the farm level about the biology of the soil and hope to reach 20-30% agreement on what soil health measurements should be—then build from there."
Once the initial guidelines are in agreement, they will be communicated to farmers, crop consultants and others by March 2015. The SR researchers will then begin to develop the economic and research components necessary to take soil health to the next level. As standards are developed, SR plans to develop peer-led governance over the standards, identify gaps in the research and move the answers into the standards. Eventually, Buckner hopes they will reach 60-70% agreement on soil health guidelines, with an emphasis on farmer understanding and application.
"We need the baseline as a launching pad for economic and research analysis," Buckner says. "It's not that past research isn't valuable, but it is imperative that we make improvements in water holding capacity and reducing runoff. There is also the economic value in taking care of the soil, not only as a way of reducing risk but also for future economic benefits. Those involved in building healthier soils have seen input costs decrease dramatically and water holding capacity and eventual yields increase."
Microbial population and diversity
Different cropping systems influence microbial populations, says Ray Ward, president of Ward Labs, Kearney, Neb. He advises observing this influence across various cropping systems, then "observe the residue and how quickly it decomposes."
Lance Gunderson, Ward Labs bio testing manager, notes that a high microbial population needs to be managed. "I look at microbes like livestock," he says. "The more productive my pastures, the more livestock I can have. I simply need to have enough food to feed them. If my residue is disappearing too quickly, I may need to revise my cover crop to include more carbon biomass or get one that grows taller and faster."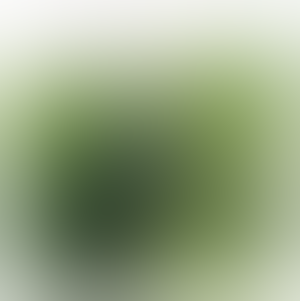 Lance Gunderson, bio-testing manager, Ward Labs, pulls soil samples in cover crop test strips for later soil health testing. He looks for diversity of microbial life as well as total biomass. He notes that high numbers may be found in conventional tillage, but diversity is found in no-till and cover crops.
He emphasizes that high numbers of total biomass are not enough for microbial biolife if diversity is not also present. He points out that high numbers may be found in conventional tillage but without the diversity found in no-till. Add diverse cover crops and manure applications, and both diversity and total number will be higher.
The use of tillage and pesticides tends to make ag systems more bacteria-dominant than native systems, Gunderson says. "Bacteria tend to be more hardy," he says. "They can take a beating and come back faster than mycorrhizal fungi in particular."
Subscribe to receive top agriculture news
Be informed daily with these free e-newsletters
You May Also Like
---