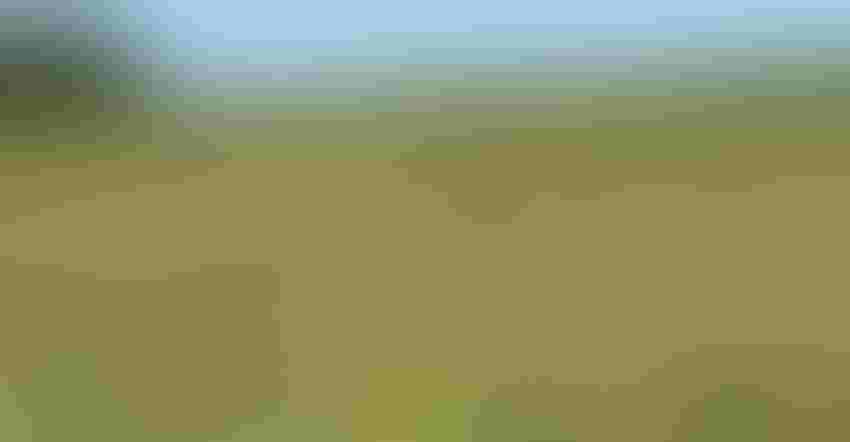 THE DAMAGE: This field shows the devastating effects of sudden death syndrome in a soybean field. One of the frustrating things about the fungal disease is that infection occurs early but symptoms appear almost overnight at reproductive stage.
Photo courtesy of Asgrow/DeKalb
There is perhaps nothing that worries farmers and the scientists who support them more than an unpredictable pest or disease for which there is no effective control. For soybean producers, two of those have been soybean cyst nematode and sudden death syndrome.
The good news, says agronomist Clayton Mai with Asgrow/DeKALB in eastern Kansas and western Missouri, is that progress is being made. Plant breeders have led the way, providing producers with varieties that have strong tolerances to both SCN and SDS.
"Those tolerances are continuing to hold off nematodes, but not as well as they did 20 years ago," Mai says. "The question is not if SCN is a reality in eastern Kansas, but what is the threshold? If you look at a distribution map of Kansas, there is SCN in almost every area where soybeans are grown."
Help is on the way. The commercial launch of NemaStrike technology, a seed treatment that protects against a broad spectrum of parasitic nematodes for up to 75 days, is expected this year.
Existing seed treatments provide only 20 to 30 days of protection and are nematode specific, while nematodes have a life cycle that is completed in three to four weeks, enabling them to have several generations in a single growing season.
LEAF DAMAGE: Sudden death syndrome shows up as spots on leaves of soybean plants and in the hollowed-out stem. The fungus lives in the soil and can be spread by water, wind and tillage equipment. Rotation, crop management and seed treatment can help in fields infested with the fungus.
"We have approvals but we haven't officially commercialized it," he says. "We wanted it in on-farm trials and take it to the next level and use these experiences with the product to help tell the story. It is not available to buy today but we expect it to be available soon. We have a fair amount of trials out there on fields of 20 to 40 acres across the nation. Treatment can bring an average yield protection advantage of three bushels per acre in areas of high pressure. We think this will be very important to help farmers achieve higher yields on their farms moving forward and yet be another tool in raising soybean yields."
Mai says farmers can know if they have nematodes by taking soil and root samples toward the end of the season and sending them off to laboratories or universities that test for SCN. Then, they can identify nematode counts and egg counts to create a range of threshold values.
NemaStrike will be labeled for corn and cotton as well as soybeans.
486Knowing if SDS is in soil is difficult
For farmers, knowing if the SDS fungus is in the soil of your field is much harder. You may have no idea until you check your field around flowering and podding time and discover huge losses.
Areas in northeast Kansas along the Kaw River and in both Kansas and Missouri along the Missouri River are "hot areas" for SDS, Mai says.
For growers in those areas, planting varieties with an SDS rating of at least 3 to 4 is essential, he says, but it is not the only option.
"Four years ago, Bayer launched IleVO, a chemistry with good activity on SDS," he said. "Alevo is not a fungicide but a chemistry that helps the plant stay healthier and more able to fight off the fungus."
Fungicides are not effective against SDS, Mai said, because it is soilborne, not foliar.
Mai said there can be a correlation between higher rates of SDS and infestation with SCN, but SCN does not cause SDS.
"The presence of feeding nematodes increases the risk of the SDS fungus infecting a plant because it causes a wound to the root," he says. "Just like a cut on your finger can allow infection to enter, a wound on the soybean root can allow the fungus to enter."
He said SDS is especially frustrating because plants can be infected within days or weeks of planting and emergence, but symptoms don't show up until the plant nears the reproductive state.
Mai adds that SDS is a soilborne fungus, which is one reason it has always been found first along rivers, which carry soil from one region to another.
FINDING NEMATODES: In fields were soybean cyst nematodes are suspected, producers can confirm their presence by taking soil and root samples toward the end of the season and sending them off to be tested for SCN. Labs can identify nematode counts and egg counts to create ranges of threshold values.
Farming practices can also speed or slow the spread of the fungus, he says.
"In areas of conventional till, it can be carried on tillage equipment," he says. "That has helped slow its build-up in no-till areas."
It is more likely to be a problem if seed is planted into cool, wet soil, so later planting into drier, warmer conditions has been show to reduce the impact of the disease.
In areas where it shows up only occasionally, planting a tolerant variety in warm soil may be enough to minimize damage.
In areas of high risk, producers need seed with high tolerance, management practices that reduce impact and the addition of IleVO to their seed treatment protocol.
About the Author(s)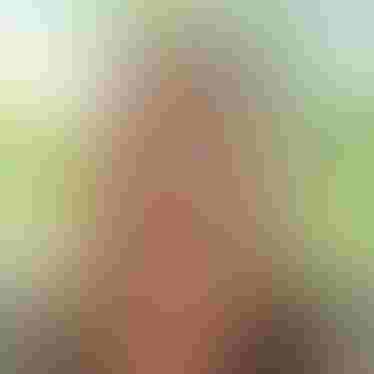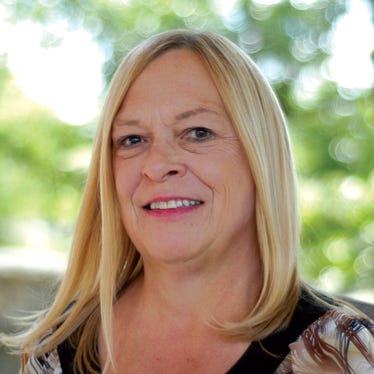 Phyllis Jacobs "P.J." Griekspoor, editor of Kansas Farmer, joined Farm Progress in 2008 after 18 years with the Wichita Eagle as a metro editor, page designer, copy desk chief and reporter, covering agriculture and agribusiness, oil and gas, biofuels and the bioeconomy, transportation, small business, military affairs, weather, and general aviation.
She came to Wichita in 1990 from Fayetteville, N.C., where she was copy desk chief of the Fayetteville Observer for three years. She also worked at the Pioneer Press in St. Paul, Minn. (1980-87), the Mankato Free Press in Mankato, Minn. (1972-80) and the Kirksville Daily Express in Kirksville, Mo. (1966-70).
Subscribe to receive top agriculture news
Be informed daily with these free e-newsletters
You May Also Like
---