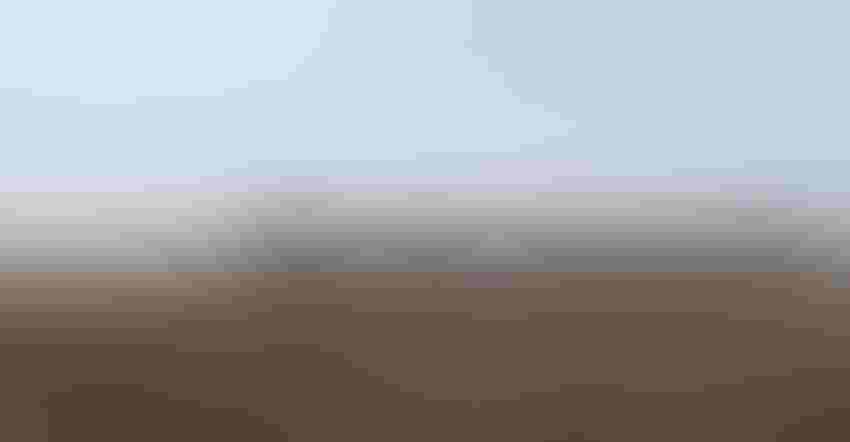 TIMING: The greatest potential for nitrogen loss is in spring and early summer, thanks to spring rains and rising temperatures.
Rod Swoboda
A new formulation of Instinct nitrogen stabilizer has been introduced by Corteva Agriscience. The new product, Instinct Nxtgen, offers improved handling and a lower use rate. It has received registration from the U.S. Environmental Protection Agency, as well as label approvals in key states and is now available for purchase.
Instinct Nxtgen provides the same nitrogen protection as the previous formulations, but with added benefits, says Danny Leckie, U.S. product manager for nitrogen solutions with Corteva. Specific improvements include lower viscosity for better overall handling during early-spring applications with a lower use rate of 24 ounces per acre versus 37 ounces per acre for better blending and mixing with urea.
"We wanted to ease application stress with an improved formulation of Instinct nitrogen stabilizer, particularly for those customers who use urea," Leckie says. "The lower use rate of Instinct Nxtgen nitrogen stabilizer allows for simplified mixing with urea by preventing clumping, stickiness and clogged machinery."
Keeping nitrogen in root zone
Instinct Nxtgen nitrogen stabilizer contains Optinyte technology, which ensures up to eight weeks of protection of urea, UAN and liquid manure during fall, spring and sidedress applications. "Optinyte technology is proven to keep nitrogen in the root zone, where it can help maximize crop yield potential and ROI for farmers while protecting the environment," says Jeff Moon, market development specialist, Corteva Agriscience. "These benefits are backed up by more than 1,000 field trials and university studies for over 45 years."
The Optinyte technology in Instinct Nxtgen has been shown to:
increase average yield by 5.2% when used with spring applications

lessen greenhouse gas emissions by 51%

promote 28% greater soil nitrogen retention
Plan now for spring application
"It's never too early to think about spring nitrogen applications," Leckie says. "Planning now will help ensure a smooth process once the ground thaws." Whether you'll apply urea, UAN, liquid manure or anhydrous ammonia, consider these four questions for success:
When to apply? Conventional wisdom says to apply spring nitrogen as early as possible to avoid planting delays. However, that largely depends on the weather. You should not apply fertilizer to frozen ground or when it's raining. Wait for the forecast to cooperate before you begin.
Also consider whether a split application is best for your farming operation. If you're working with wet or sandy soils that are more vulnerable to loss from leaching, applying some nitrogen in early spring and some during sidedress could be the best move.
Where and how much to apply? Where to apply may seem obvious; however, it's recommended to perform a soil test first. If, for example, you applied fertilizer in fall, the hope is you'll have enough nitrogen remaining to carry your crop through the season. But if you got a lot of rain after that application, you may need to do it again.
Once you've tested the soil, you can see which areas of your fields need more nitrogen and which areas were able to hold nutrients. Then you can tailor the fertilizer application to avoid applying too much, wasting time and money.
Use the Corn Nitrogen Rate Calculator from Iowa State University to help answer the question of how much to apply. It recommends the most profitable nitrogen rate within the Corn Belt.
Why apply a stabilizer? The greatest potential for nitrogen loss is in spring and early summer, thanks to spring rains and rising temperatures. Up to 70% of nitrogen loss happens belowground via leaching and denitrification. "The new Instinct Nxtgen stabilizer will help prevent this loss and extend nitrogen availability in the soil up to eight weeks," Leckie says. "Visit nitrogenmaximizers.com to learn how Instinct Nxtgen and N-Serve keep nitrogen in the root zone. And remember, it's never too early to think about spring."
Subscribe to receive top agriculture news
Be informed daily with these free e-newsletters
You May Also Like
---