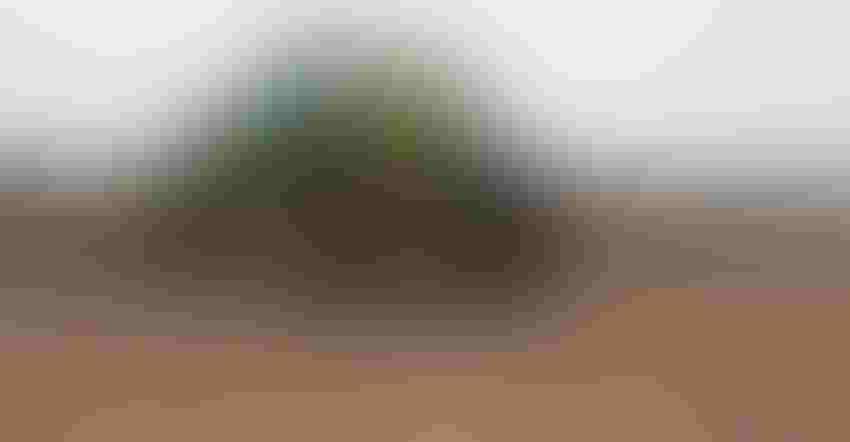 MORE OPTIONS: There are no new sites of action available for 2017, but there are combinations and formulations you may not have tried yet, says Purdue's Bill Johnson.
Some 30 years ago, Indiana Prairie Farmer could run the entire list of herbicide options for corn in one table on one page, and the options for soybeans in another table on another page. Today, the 2017 Weed Control Guide for Ohio, Indiana and Illinois, published by Ohio State University in cooperation with Purdue University and the University of Illinois, contains more than 200 pages. That's not because there is so much new chemistry; it's because there is a plethora of options and combinations available today.
Because companies tend to introduce herbicides when they receive a label, which may not match up with the spraying season, determining what's truly new and what has been used by some growers but maybe not all becomes difficult.     
Here's a look at some of the more recent options for weed control. Bill Johnson, Purdue Extension weed control specialist, and Mark Loux, OSU Extension weed control specialist, provided the information.
• Elevore. This herbicide from Dow AgroSciences features a new active ingredient, but not a new site of action, Johnson says. It's labeled for use in small grains, currently positioned more for the wheat market in the Western states. The company still hopes to get a label for corn and soybeans for 2017.
"They will position it as a burndown ahead of corn and soybeans," Johnson says. "It has good activity on marestail."
• FeXapan. This will be DuPont's version of XtendiMax for Xtend dicamba-tolerant soybeans, Johnson says. Monsanto and DuPont entered into an agreement a year ago allowing DuPont to develop this product. XtendiMax received a label late in 2016. DuPont is still waiting for EPA to register FeXapan.
• Engenia. BASF recently received a label for Engenia, also labeled for application over dicamba-tolerant soybeans. The active ingredient in Engenia is a different salt of dicamba compared to the active ingredient of XtendiMax.
• Warrant Ultra. Some people got a look at Warrant Ultra in 2016, Johnson notes. Made by Monsanto, it's a combination of acetochlor, the active ingredient in Surpass and Degree, plus the active ingredient in Reflex. It's a postemergence product for soybeans positioned where growers need help on Palmer amaranth, residual small broadleaves and grasses.
• Anthem family. FMC's stable of products now includes Anthem, a postemergence product for corn and soybeans that contains the active ingredients of Zidua and Cadet, plus Anthem ATZ for corn, which contains atrazine. Anthem Max also contains Zidua plus Cadet, but with a different ratio than in Anthem that increases the amount of Cadet in the mix. It's also a corn and soybean herbicide. FMC also offers Anthem Flex for wheat and cotton. It's a combination of Zidua and Aim.
• Scepter. You read right, Scepter is back, Loux says. AMC brought back the herbicide that first appeared in the late 1980s. It's good on giant ragweed if it isn't ALS-resistant (Group 2), Johnson says. If you use Scepter, be sure to check plant-back intervals to corn, he adds.
Subscribe to receive top agriculture news
Be informed daily with these free e-newsletters
You May Also Like
---