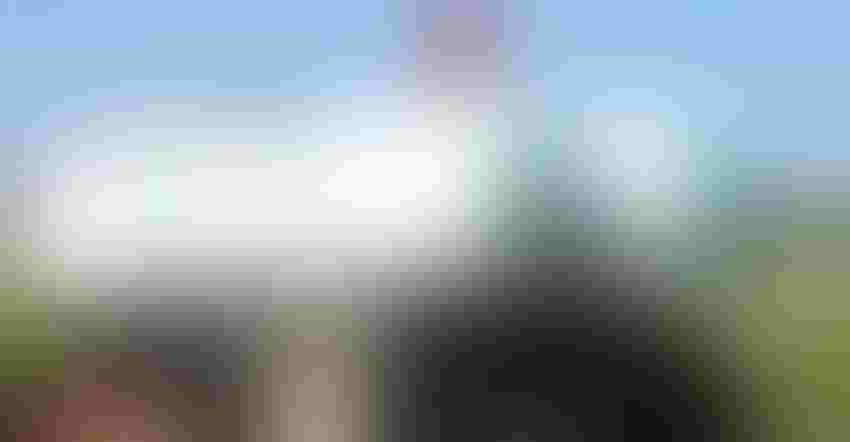 CRITICAL FOR CORN: Next to the weather, nitrogen management is one of the most important factors affecting corn yield and profitability.
The 2018 growing season challenged many farmers' nitrogen management plans. Excess rainfall and saturated soils led to N application challenges and deficiency symptoms in many Iowa cornfields, especially in northern Iowa.
This year's weather has already created challenges with N management for 2019 corn production. The late fall and early soil freeze-up prevented planned anhydrous ammonia application in many areas. Additionally, price increases for all N fertilizers have created anxiety for farmers who are already anticipating tight crop margins this year.
Farmers can visit the Corn Nitrogen Rate Calculator to confirm N application rates for 2019 corn production. CRNC uses Iowa-based research data, current N prices, and anticipated grain prices to determine profitable N rates.
Timing could force switches
Farmers who did not get fall anhydrous ammonia applications completed face spring N application decisions for 2019. The obvious option is to continue with plans to apply anhydrous ammonia, or potentially switch to urea or urea-ammonium nitrate (UAN) solutions if needed. However, product availability can be limited if there is considerable switching of products.
There's actually quite a long time period in the spring to apply N fertilizers, from preplant through sidedress (and for making split applications). This allows time to get applications completed and can ease short-term demand for fertilizer products. Recommended N application rates do not differ for the various N fertilizer products.
It is recommended to incorporate urea or UAN solutions within 24 to 48 hours of application to prevent volatilization losses from the urea contained in those products. Rainfall amounts from a quarter- to half-inch will essentially eliminate volatilization losses, as the urea will be moved into the soil. If rainfall is not expected for some time after surface application, especially in high-residue cropping systems and with warm conditions, consider using a urease inhibitor with urea-containing fertilizers.
Adjusting N application rates
Fall application of swine manure also presented a challenge to many swine operations during the fall. Liquid swine manure was often surface-applied since frozen soil prevented soil injection. There will likely be N volatilization losses from this application. The exact amount is difficult to assess because of varying factors, such as temperature and time the manure is on the soil surface and exposed to volatile loss potential. Using the volatile loss correction factors for surface-applied manure can aid in loss estimation.
These factors are available from ISU publication PMR 1003, Using Manure Nutrients for Crop Production. It shows a range of 10% to 25% loss when liquid manure is not incorporated.
Some farmers experienced late soybean harvest in Iowa in 2018. Shattered soybean seed that was not harvested will provide N to the subsequent corn crop in 2019. The exact amount of N contribution from soybean seed will be difficult to assess since the exact number of bushels left on the ground is difficult to estimate.
However, an estimate of N supply is each bushel per acre of soybean grain will have about 3.1 pounds of N, and 50% to 60% of that will be available to the next corn crop. Therefore, a 10-bushel-per-acre soybean grain loss in 2018 will result in about a 5-pound-per-acre N contribution to a 2019 corn crop.
Some farmers may be trying poultry manure as a nitrogen source for the first time. Poultry manure is a good source of N and other nutrients for a corn crop. However, not all the N that is indicated by manure analysis is plant-available. First-year nutrient availability for N in poultry manure is 50% to 60%. Poultry manure that is not incorporated can have an additional 15% to 30% loss.
These are some of the factors that may impact N management on your farming operation in 2019.
Kassel is an ISU Extension field agronomist in northwest Iowa. Contact him at [email protected].
Subscribe to receive top agriculture news
Be informed daily with these free e-newsletters
You May Also Like
---