If you are a victim of spray drift, you need to know your options
If you are a victim of spray drift, you need to know your options
Pesticide applications increase during the Texas growing season, she adds, so landowners should know the rules and what options are available if they suffer damages from spray drift.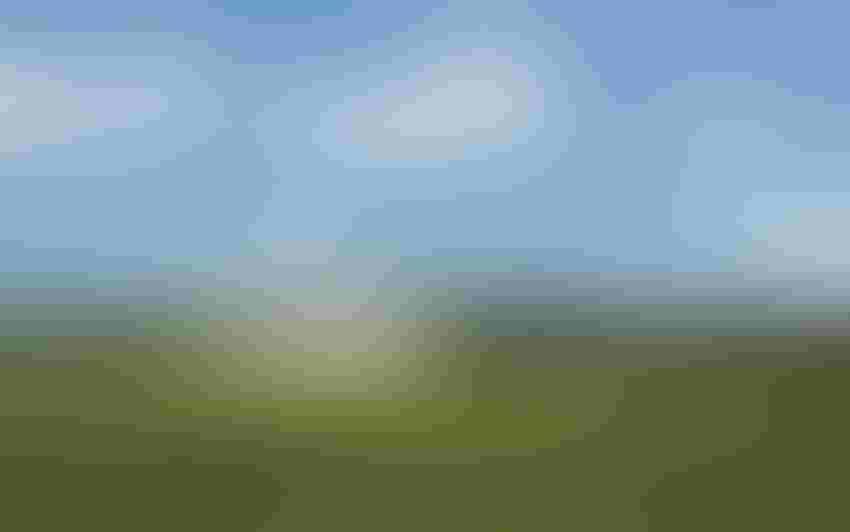 Stuff happens. Even with the best of intentions, spray drift will occasionally move off target and damage vulnerable crops or landscapes. With new products available and being widely used this year, the potential for off-target application may be greater.
Since legal remedies may be necessary for some property owners damaged from pesticide misapplication, affected farmers, ranchers or property owners should know how to respond.
The most desirable outcome following spray drift injury would be the damaged party and the culprit working out a mutually agreeable solution, says Tiffany Dowell Lashmet, Texas A&M AgriLife Extension law specialist.
Lashmet detailed some best practices for dealing with property damage from spray misapplication in a recent Texas Row Crops Newsletter.
Tiffany Dowell Lashmet, Texas A&M AgriLife Extension law specialist, suggests first trying the neighborly approach when dealing with spray drift injury.
(Photo courtesy of Texas A&M AgriLife)
"It is always a good idea to try and deal with neighbor issues over a cup of coffee instead of in a courtroom" Lashmet says.  "Talking to your neighbor about these issues is a good place to start and can sometimes resolve issues without ever needing to get the legal process involved. Ideally, this type of conversation would occur before pesticides are ever applied, but even if the damage has been done, trying to work out some sort of resolution may still be possible. If this approach is successful, it will likely save both parties a great deal of stress, time, and money that would have been spent with legal options."
Related:Pesticide applicator must ensure that spray drift does no harm
The neighborly approach doesn't always work, unfortunately, so Lashmet offers three options for injured parties to consider.
If conversation is unsuccessful, the landowner can always pursue legal remedies. "It is important for an injured farmer to know what steps to take and what options are available to remedy the situation."
Records will be critical, she says. "First and foremost, the injured farmer should document any evidence, including taking photographs or samples of damaged crops or foliage, documenting wind speed, direction, temperature, and getting statements from any witnesses who might have seen the application. The more documentation a farmer has, the better his chances of recovery will be."
Know the law. Pesticide applications come under the jurisdiction of the Texas Department of Agriculture. "In the event that someone is illegally applying the product—meaning an application in violation of the label requirements or TDA rules—the TDA has the authority to levy a fine and/or restrictions against that person. Upon receipt of a complaint, the TDA will send someone to investigate the alleged drift incident, conduct interviews, inspect records, and collect evidence," Lashmet says. 
TDA JURISDICTION
"If TDA finds a violation has occurred, it may fine the violator and may impose restrictions on his or her ability to continue applying pesticides. Importantly, any fines imposed by TDA are paid to the TDA, rather than serving as payment for damages to the neighboring landowner. Additionally, before calling TDA, it is important that the injured landowner insure that his or her own records are complete and accurate, as TDA will likely inspect them during their investigation."
The process may be lengthy, Lashmet says. "Unfortunately, TDA's investigation and determination may take an extended period of time to complete, which can lead to frustration for the injured farmer."
Since fines go to TDA, injured parties may rely on the courts and civil suits for compensation for damage.
"Unlike a TDA fine, a judgment in a civil lawsuit between the injured landowner and applicator will go to the landowner to compensate him for damages," Lashmet explains. "Depending on the situation, a number of potential claims may be considered, including nuisance, trespass, negligence, and others. In the event that a civil lawsuit is filed, having the evidence discussed above will be extremely useful for the landowner."
Pesticide applications increase during the Texas growing season, she adds, so landowners should know the rules and what options are available if they suffer damages from spray drift.
About the Author(s) Senior Content Director, Farm Press/Farm Progress
Ron Smith has spent more than 40 years covering Sunbelt agriculture. Ron began his career in agricultural journalism as an Experiment Station and Extension editor at Clemson University, where he earned a Masters Degree in English in 1975. He served as associate editor for Southeast Farm Press from 1978 through 1989. In 1990, Smith helped launch Southern Turf Management Magazine and served as editor. He also helped launch two other regional Turf and Landscape publications and launched and edited Florida Grove and Vegetable Management for the Farm Press Group. Within two years of launch, the turf magazines were well-respected, award-winning publications. Ron has received numerous awards for writing and photography in both agriculture and landscape journalism. He is past president of The Turf and Ornamental Communicators Association and was chosen as the first media representative to the University of Georgia College of Agriculture Advisory Board. He was named Communicator of the Year for the Metropolitan Atlanta Agricultural Communicators Association. More recently, he was awarded the Norman Borlaug Lifetime Achievement Award by the Texas Plant Protection Association. Smith also worked in public relations, specializing in media relations for agricultural companies. Ron lives with his wife Pat in Johnson City, Tenn. They have two grown children, Stacey and Nick, and three grandsons, Aaron, Hunter and Walker.
Subscribe to receive top agriculture news
Be informed daily with these free e-newsletters
You May Also Like
---