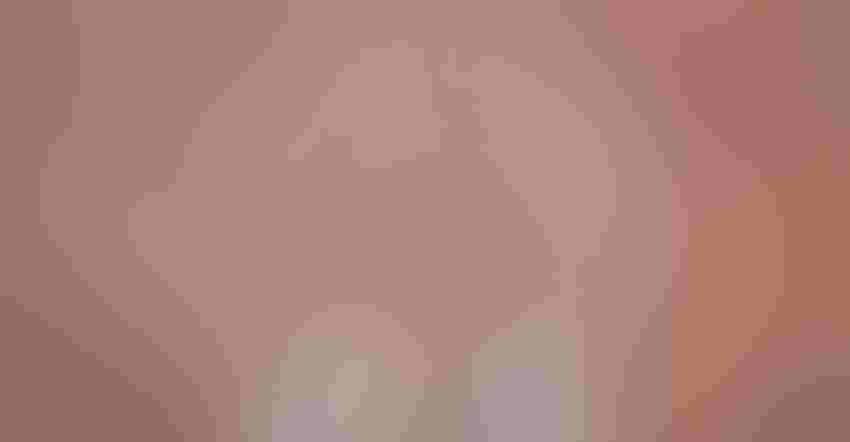 APPLY WHERE NEEDED: Many Indiana soils need potash. However, research trials indicate applying too much too close to planting can hurt both corn and soybean yields.
iamporpla/Getty Images
Whoever coined the phrase "everything in moderation" was onto a principle that is still often good advice today. Jim Camberato, Purdue University Extension soil fertility specialist, and Shaun Casteel, Purdue Extension soybean specialist, both say it is good policy when planning your fertilizer application strategies.
Many fields in Indiana need potash, especially in high-yield situations, Camberato acknowledges. The best way to find out is through a routine soil-testing program. Lately, however, Casteel and researchers elsewhere have documented that hefty applications of potash shortly before planting corn or soybeans can cause injury that leads to yield reductions.
What research says
Outside of Indiana, research in North Dakota with corn and in Minnesota with soybeans shows that large spring applications can hinder yields. At North Dakota State University, Dave Franzen showed that application rates of potash above 200 pounds per acre, which is more than 120 pounds per acre of K2O, were detrimental.
At the University of Minnesota, Dan Kaiser saw potash reductions ahead of soybeans for spring and even for some fall-time applications. In Indiana, Casteel has seen three- to five-bushel per acre reductions for applying 200 pounds per acre either at or after planting in 2016 and 2017 on both prairie soils near Lafayette and coarse-textured, sandy soils near Wanatah. Those applications were part of a study to see how soybeans responded to intense management.
"I still observed yield reduction at 100 pounds of potash per acre in 2019, but I didn't see a reduction at LaCrosse in 2020," Casteel says.
Kaiser suggests chloride from the potash might be the culprit. "We still don't fully understand what's causing these yield reductions," Casteel says. "However, we're offering the best advice possible, so you avoid potential negative effects of potash applications."
Potash app guidance
"Don't apply potash to soils that don't need it," Camberato emphasizes. "These are soils that have K levels above the maintenance rate."
The Tri-State Fertilizer Recommendations break potash recommendations down based on the cation exchange capacity of the soil. CEC tends to be higher in heavier soils and lower in lighter or sandy soils.
If the CEC is greater than 5, don't apply more potassium if test levels are above 170 parts per million, or 340 pounds per acre, Camberato says. On soils with CECs of 5 or less, cut off application above 130 ppm or 260 pounds per acre.
If soils are in the maintenance range by Tri-State numbers, apply enough potash to replace crop removal plus 20 pounds of K2O per acre. Corn removes 0.2 pound K20 per bushel, and soybeans remove 1.15 pounds per bushel.  
It's important not to apply large amounts of potash within two weeks before planting corn or soybeans, Camberato says. The researchers believe it may take at least an inch or two of rain to move chloride out of the seed zone in silt loam or heavier-textured soils.
Only apply buildup rates if soil tests are low or apply enough potash for two crops at once on soils above 5 CEC, and preferably closer to 10 CEC, Camberato says. If you're applying at these rates, do it in the fall, he adds.
If you have low CEC soils, apply potash annually and don't attempt to build up levels, Camberato advises. Potassium leaches more easily on low CEC soils.
About the Author(s)
Subscribe to receive top agriculture news
Be informed daily with these free e-newsletters
You May Also Like
---