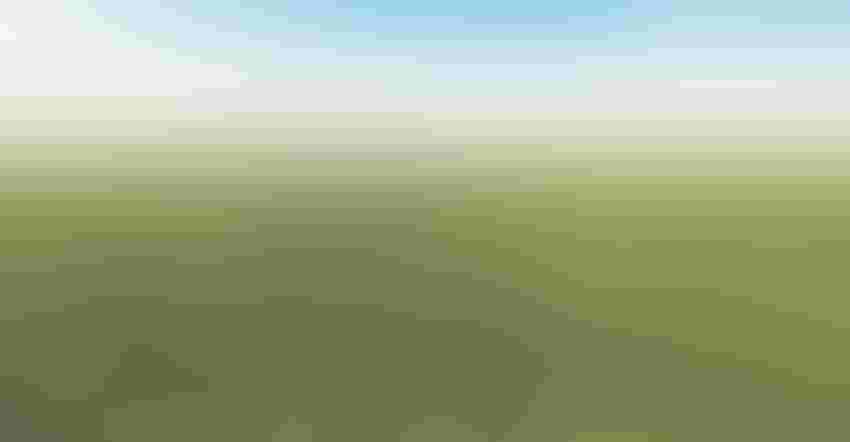 NUTRIENT CREDITS ADD UP: This year you can't afford not to account for nutrient credits from the manure you applied or will apply. Make sure you are applying at consistent known rates.
Farm Progress
In a year when fertilizer prices are at unprecedented highs and availability is questionable, it is important to plan ahead. Spend some time assessing your cost of production. Consider your on-farm nutrients from livestock manure and forage legumes when determining purchased fertilizer needs.
This year, especially, you can't afford not to take those nutrient credits from the manure you applied or will apply and make sure you are applying at consistent known rates. In other words, it's important to know what you are spreading and how much.
Value of manure
Manure nutrient content can vary greatly from farm to farm, and is affected by animal species and management practices. It is preferable to analyze manure occasionally or when you make major management changes. In the absence of having analysis done, typical nutrient content or book values are available in the University of Wisconsin Extension Publication A2809, Nutrient Application Guidelines for Field, Vegetable, and Fruit Crops in Wisconsin. Look at Table 9.2 on Page 75, "Typical total nutrient content of manures tested in Wisconsin." Let's look at liquid dairy manure (<4.0% DM) for an example.
If you are applying 10,000 gallons per acre, that is the equivalent of 140 pounds of nitrogen, 40 pounds of phosphorus, 140 pounds of potassium and 11 pounds of sulfur, with an estimated value of $268 per acre. See pages 73-77 in that same publication for more detail about taking nutrient credits from manure. My advice to you: Put that manure out there where it's needed most, don't overapply, and take the nutrient credits.
Don't forget about legume credits
If you are planting into old hayfields that had or still have alfalfa, clover or other legumes, there are valuable nutrients available to credit toward this year's crop. Nitrogen credits can range from 40 to 130 pounds per acre or more, depending on legume density and growth when terminated. For book values, see pages 78-80 of Publication A2809.
Then use preplant and pre-sidedress soil nitrate tests to adjust your nitrogen application rates. Soil nitrate tests estimate the amount of plant-available nitrate-nitrogen in the root zone. This allows N recommendations to be adjusted for field-specific conditions that can influence crop N needs.
Here are the possible sources of root-zone nitrate-nitrogen:
carryover from 2021 fertilizer applications

soil organic matter mineralization
Two tests are available, the preplant soil nitrate test and the pre-sidedress soil nitrate-nitrogen test:
PPNT. The preplant soil nitrate test involves soil sampling to a depth of 2 feet before planting. This test should be used when you suspect significant nitrate carryover, such as when previous growing season and overwinter precipitation was normal or below, or if previous crop N application was in excess of crop needs from poorer-than-expected yields. Some nitrate carryover occurs most years.
PSNT. The pre-sidedress soil nitrate-nitrogen test uses shallower soil sampling to a depth of 1 foot when corn is 6 to 12 inches tall. This test predicts the amount of plant-available N that will be released from organic sources during the growing season. It is most useful for confirming legume, manure and cover crop N credits, and providing site-specific estimates of soil N availability.
Benefits of testing
What are the benefits of testing?
If the amount of soil nitrate-nitrogen is significant, subsequent N applications can be reduced or, in some cases, eliminated.

Lower your cost of production by avoiding N applications in excess of crop needs.

Help the environment by decreasing potential for nitrate movement to groundwater by avoiding overapplication of nitrogen.
Soil nitrate testing is not reliable on coarse-textured sand or loamy sand soils because their nitrate content can change rapidly. For details on PPNT and PSNT procedures, see Publication A2809, pages 46-50. 
Dusting off those soil test results and nutrient management plans may be one of the best things you do this year. You really can't afford to overapply nutrients any year, but especially this year when prices are so high.
Schroeder is the Extension agriculture agent for Portage County, Wis.
Subscribe to receive top agriculture news
Be informed daily with these free e-newsletters
You May Also Like
---