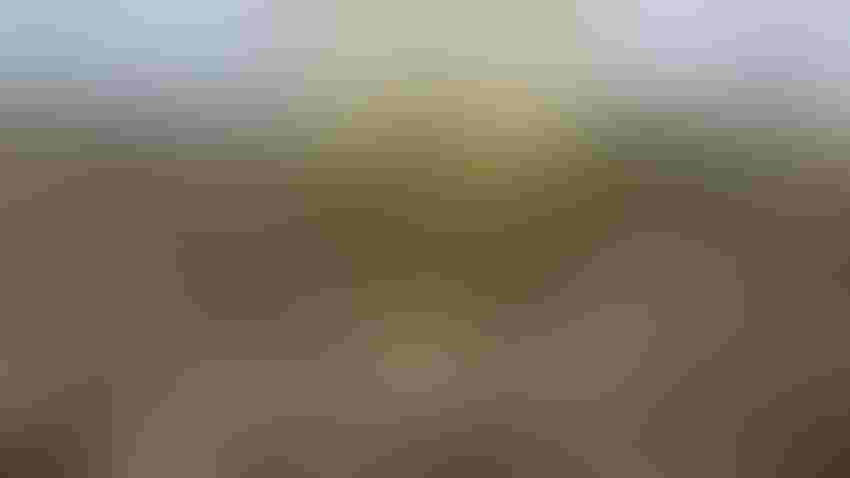 WORTH SAVING: Tomato plants have had their share of issues with dicamba over the past six years, but new research from the University of Missouri looks at a way to mitigate the damage with a unique fencing system.
Photos by Mindy Ward
At a Glance
Researchers explore activated charcoal to capture drift particles.

MU tests four fencing systems, three coated with charcoal to protect tomatoes.

Tomatoes, grapes and greenhouses could benefit from technology if it works.
Home water filtration systems use activated charcoal to filter out organic compounds that contaminate the water, but can the same approach potentially quench damage to crops from dicamba?
Activated charcoal is used across many industries for its absorption capacity, from fine dust particles to chemicals. "The idea is to see if any of it would bind to the dicamba that could be coming by," says Reid Smeda, University of Missouri horticulturist.
This summer, with funding from a specialty block grant from Missouri, MU is researching whether activated charcoal-treated fences could potentially reduce or ameliorate some of the damage to specialty crops from dicamba that drifts from an adjacent treated crop.
Crops left unprotected
"We've seen with the auxin-tolerant crop technology, specifically in 2017 with dicamba-tolerant crops, that there was a large increase in the number of reports for damage to sensitive crops — not just sensitive soybeans — but also sensitive specialty crops," Smeda says.
For the most part, specialty crop farmers provide produce for the nearly 200 farmers markets across Missouri. These small growers live adjacent to larger agronomic crop growers.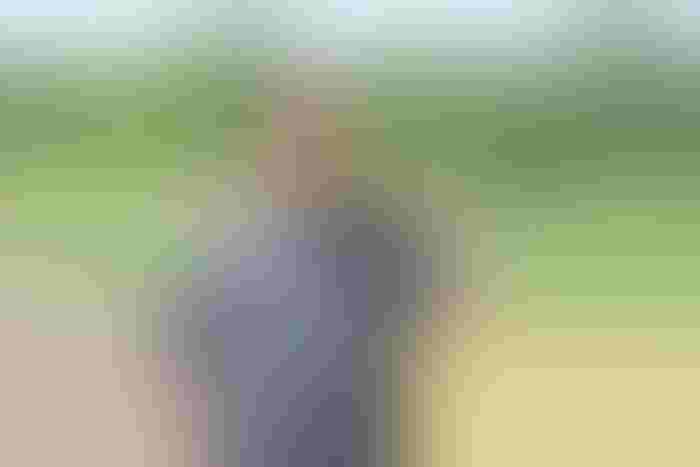 MU RESEARCHER: Reid Smeda is a University of Missouri horticulturist.
"The gross proceeds from 1 acre of tomatoes can total $20,000," Smeda notes. "So, it is definitely a high-value crop. With all the specialty crop growers, we're hoping that we might be able to see if this could work."
He notes that for Missouri's grape industry, which values $3.2 billion, the concept also holds promise. "If you have a grape field which is close to one side of dicamba-tolerant crops, it could potentially be used."
Smeda also sees a benefit for the state's greenhouse industry.
Four years ago, MU's greenhouses had tomatoes growing when a company sprayed chemicals to control dandelions.
"The way greenhouses are built, they've got a vent at the top to draw warm air in that drew cool air through the sides of the greenhouses, and we had dicamba or 2,4-D damage on our tomatoes," Smeda says. "Another application for this type of fence could be putting it near an air inlet near a greenhouse, potentially at a time of year where dicamba or some auxin herbicides could be applied."
For greenhouses and vineyards, charcoal-activated fences could be a game-changer.
"They can't move their crops, so they have to do something." Smeda adds. "And unless the technology goes away, we have to adapt. Activated charcoal fencing is one attempt to do that."
Creating a drift barrier
During the MU Pest Management Field Day at Bradford Research Center outside of Columbia, Smeda shared the design of the activated charcoal-treated fencings system.
The test focuses on tomato plants planted 30 feet from dicamba-tolerant soybeans. "We've done other experiments with vegetable crops at different distances from dicamba-tolerant crops, and we know we can get damage typically within 50 feet," he says. "So, we know we'll get some damage."
The study looks at four commercially available fences — a silt fence, chicken wire with a quarter-inch opening, mesh fence with a three-quarter-inch opening, and basic construction fencing — to see if they can trap chemical drift before it reaches the tomato plants.
A carpet adhesive will be rolled on the back side of the fence, and then activated charcoal will be seared into it. Activation takes about 10 minutes. The chicken wire serves as the control fence without charcoal.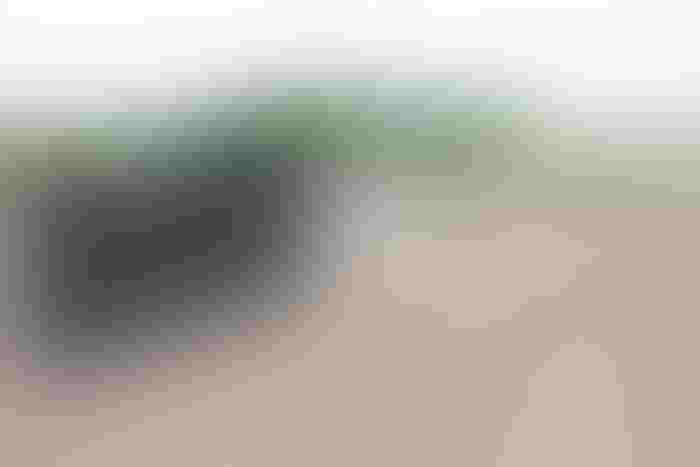 COLORFUL ARRAY: Four commercially available fences will have charcoal applied and activated to try and capture dicamba particles before they reach specialty crops. These include a black silt fence, white mesh fence, chicken wire and yellow construction fence.
Once activated, researchers will place the treated side of the fence facing the soybeans. Within about a 24- to 48-hour period with a primarily westerly wind, the team will use a tractor sprayer with an Air Induction-XR nozzle tip to apply a half-pound-per-acre rate of dicamba on the adjacent soybean field. It will be sprayed just once.
With the tomatoes behind the fence, Smeda monitors leaf area, shoot length and other possible effects that from the dicamba. He'll assess whether there's any ability, based on the size opening of the fence, to potentially stop or ameliorate some of the dicamba movement.
"We're testing worst-case scenario," he says. "I would not expect to have normally sensitive tomatoes this close to a dicamba-tolerant field."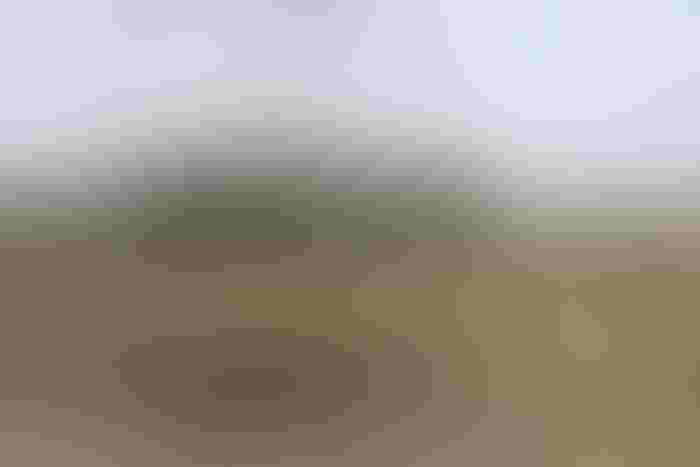 PLACEMENT MATTERS: The fencing system from above will be moved between the soybean field in the distance and the tomato plants in cages. It is roughly a 30-foot opening.
So, is activated charcoal fencing something that could be used in tomatoes? Potentially.
Could it be used in larger agriculture fields? Probably not.
Still, Smeda notes research needs to continue in the area of mitigating dicamba or other chemical drifting to safeguard all specialty crops, including row crops.
Findings of the research will be available during the MU Crop Management Conference, Dec. 6-7 in Columbia.
Subscribe to receive top agriculture news
Be informed daily with these free e-newsletters
You May Also Like
---