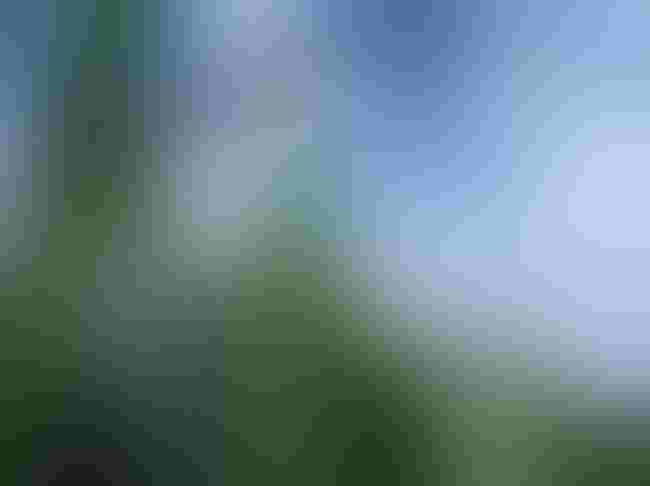 "Hey, let's be careful out there." It's a phrase that fans of the 80s hit TV program Hill Street Blues remember. With ever-increasing pressure to protect their valuable crops and get the most from every acre, it's also a phrase that rings true with farmers.
"Farmers have a lot to protect," says Palle Pedersen, manager, Seed Care Technology, Syngenta. Farmers must protect crops from both abiotic and biotic stresses. "New technologies are now entering the market that help us recover some of the loss from these stresses. Biorational products are one group of products helping manage some of these stresses."
Biorational products are typically derived from natural microorganisms, hormones or biochemicals. Plant growth regulators (PGRs) and biopesticides are subsets of biorational products, explains Mike Donaldson, president, Valent BioSciences Corporation (VBC), Libertyville, Ill., sister company of Valent USA, the Walnut Creek, Calif.-based crop protection company. Valent USA and VBC are subsidiaries of Tokyo-based Sumitomo Chemical Company, Limited. VBC concentrates on development and commercialization of biorational products, while Valent USA serves as the marketing partner for VBC products in the U.S. 
VBC has long specialized in biorational products for fruit and vegetable crops, but has become more involved in the row-crop business as transgenic corn and soybeans have been shown to benefit from additional protection, Donaldson says. "Sometimes a trait does not provide broad enough spectrum protection so that's where biorational products can help as partners."
PGRs modify the physiology of plants, helping crops better tolerate stresses such as drought, Donaldson says, adding "PGRs modify seed germination and growth and can have a major impact on yield potential." VBC is developing physiological seed enhancements where a PGR applied to the seed impacts the temperature at which the seed germinates as well as its rate of germination. Such an enhancement could help growers plant earlier in the spring, while helping protect seed from freezing soil conditions, Donaldson says. 
In December 2011, VBC received EPA approval for BioNik Plant Growth Regulator for use on corn seed. It contains s-abscisic acid (s-ABA), which is naturally present in the plant to regulate dormancy, maturation and response to stressors.
Donaldson looks for BioNik to change the hybrid seed corn industry, because seed producers will be able to use the PGR to delay germination and synchronize the flowering of male and female parents. "Typically, pollen shed from the tassels of the male line plants does not completely overlap the receptivity period of the silks from the female line plants and fertilization is not maximized. To get the most value from their female line plants, seed producers typically make a second planting of the male line to ensure that pollen is available throughout the silking period," VBC explains.
When s-ABA is applied to the seed of the male line, germination is delayed. By treating the male line seed with BioNik, seed producers will be able to extend the overall germination period and expand the pollen shed window from a single planting. This offers flexibility and cost-savings, VBC adds.
The first wide-scale commercial use of BioNik for seed production is planned for 2013. VBC is also studying the PGR for possible use in hybrid seed production of sunflower, canola and sorghum.
VBC is also working on a seed enhancement that impacts root growth in rice, soybeans and corn. In addition, the company is testing ConTego, a PGR that has been used in the ornamental business to reduce watering requirements. "We are looking at this technology in corn and soybeans to help manage crops in low water conditions," Donaldson says.
As further evidence of its positive outlook for the future of biorational products, VBC is building a fermentation manufacturing plant in Osage, Iowa, where it will produce biorational products for the agriculture, horticulture, public health and forestry markets. Expected to open in 2014, the new facility will have an annual fermentation capacity in excess of 15 million gallons.
Editor's note: Part 2 of this two-part article describes technology from Marrone Bio Innovations, AgraQuest and Syngenta. Click here for Part 2. It also appears in the May issue of Farm Industry News.
Subscribe to receive top agriculture news
Be informed daily with these free e-newsletters
You May Also Like
---