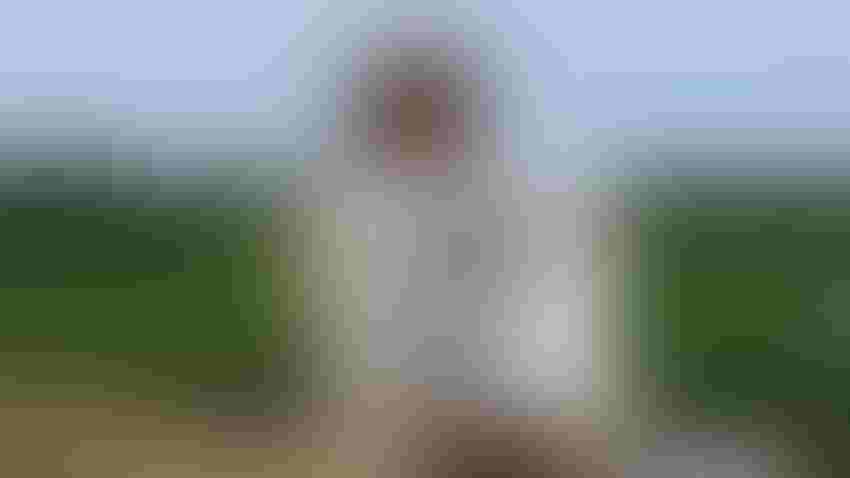 REPORT TAR SPOT: Mandy Bish, University of Missouri Extension state plant pathologist, shares the latest efforts in research and tracking of tar spot across the state and country during the MU Pest Management Field Day.
Photos by Mindy Ward unless otherwise noted
If leaves in your cornfield look like an abstract artist took a paintbrush, dipped it in tar and flung it at your plant, you might have tar spot.
A simple scratch test will determine if the disease is present. "If you can scrape it off, that's not tar spot," says Alex Long, northern Missouri field agronomist with Beck's Hybrids. "Tar spot does not scrape off the leaf; you have to dig it out."
The pathogen spread in Missouri during 2023. Mandy Bish, University of Missouri Extension state plant pathologist, confirmed tar spot in 16 more counties this year, raising that number to 36 in just the past five years.
But how worried should farmers be? Can tar spot affect corn yields?
Tar spot explained
The fungal pathogen that causes tar spot is Phyllachora maydis, which produces the raised black spots that don't rub off.
That single fungal pathogen is the only one found in the U.S., but it can cause yield loss.
For instance, when Phyllachora maydis first arrived in northern Illinois in 2015, it was a big deal, but there were not substantial yield losses until 2018. Long says it affected corn at the VT to R1 growth stage, and some fields lost half of their yield right off the top.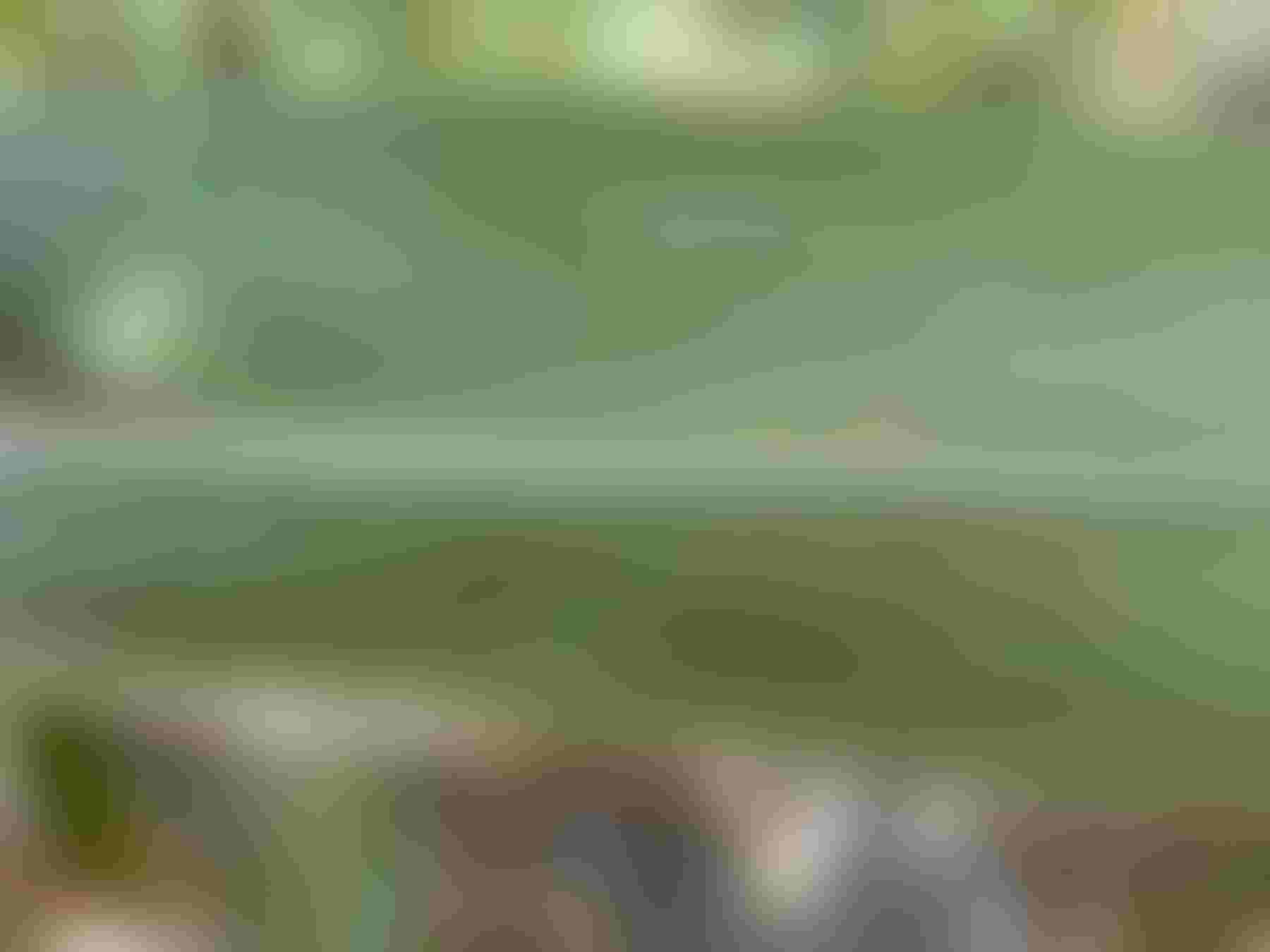 CLOSER LOOK: Tar spot on a corn leaf appears as raised black dots. They do not simply scratch off.
This year, he looks for more Missouri fields to have reduced yield because of the same early onset of the disease. "These losses will be similar to what Illinois and Indiana have experienced the previous two years," he says.
There is another fungal disease known as tar spot complex, which is caused by both the fungi Phyllachora maydis and Monographella maydis. It is not present in the U.S., but in Central and South America, farmers can see yield reductions of 50% or greater.
Should you spray now?
Bish confirmed tar spot in the state as early as June and as late as August. Applying fungicide late in the growing season is futile.
"I am unaware of any data showing that fungicide applications applied to corn at dent [R5 growth stage] provide an economic return," Bish says. "I am aware of research that demonstrates the opposite."
However, farmers should scout and keep a record of fields with tar spot, as the pathogen can overwinter in Missouri.
Those choosing to plant continuous corn run the most risk for tar spot next year, while farmers rotating to soybeans, Long adds, lower the risk to some extent. However, the pathogen can survive on corn residue and spread by the wind, he notes.
Plan for next year
Farmers in areas with confirmed tar spot may want to download the Tar Spotter app from the University of Wisconsin. It allows you to put in the GPS coordinates of a field and then determines if the field is at high risk for tar spot.
Bish warns the app is for farmers who already know the pathogen is present in the field. It then guides them on when to apply fungicide.
For most of northeast Missouri, the Tar Spotter app works, but Bish says farmers should not be using it if the pathogen is not confirmed in their area.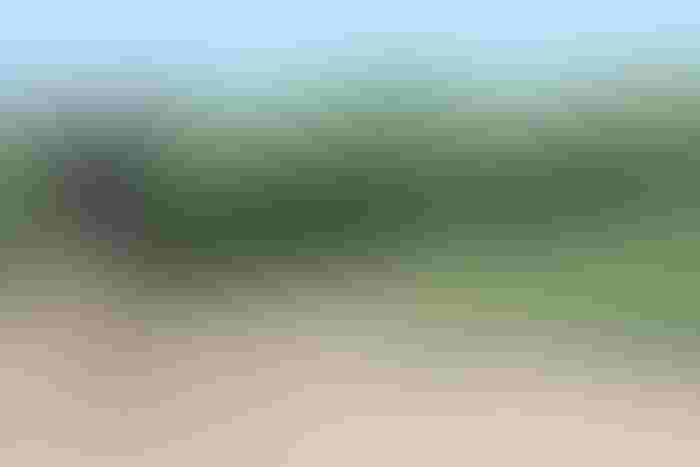 PATHOGEN EXPLAINED: Alex Long, northern Missouri field agronomist with Beck's Hybrid, shares information about tar spot during the company's first Beck's Bash Field Day this summer at Bay Farm Research Facility outside of Columbia.
Once identified, she recommends fungicide applications at VT to R3 stages. "Treatments at VT through R3 have shown the most consistent results in research on tar spot management," she says.
For now, growers can visit with their seed dealers to gain insight on what varieties seem most vulnerable.
Track the spread of tar spot
Bish says university researchers are behind in understanding the pathogens that cause tar spot. To ramp up learning requires collaboration across state lines.
At MU's Bradford Research Center, researchers are spore-trapping for tar spot and other pathogens using two types of air samplers.
The first is an active air sampler that brings in the air and traps the spores. MU uses the Burkard Spore Trap from England, and Bish notes it's "fairly expensive" but does the job well.
Using solar power, it draws air in at a rate of about 16 liters per minute. MU currently has four devices operating in cornfields on the farm.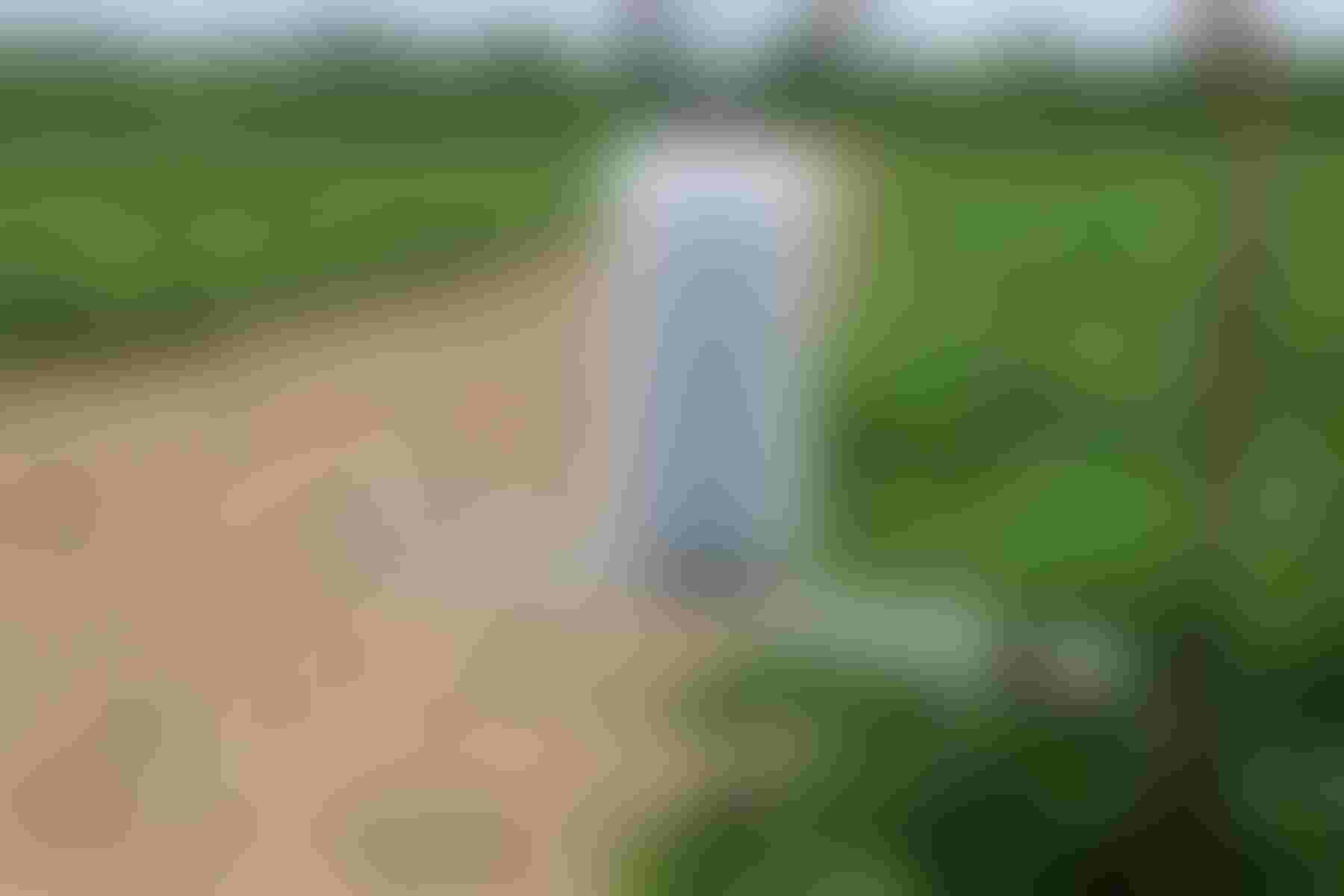 GOTCHA: Air samplers at MU's Bradford Research Farm collect pathogen spores. It will help detect those that cause tar spot.
The second is a cheaper version known as passive samplers. These do not pull air through, but rather, they trap what spores are in the air. They are free.
Both have microscope slides with Vaseline on each side, which traps the spores.
"Then we do some molecular analysis to see what diseases are present and the concentration of spores on there," Bish explains. "The goal, ultimately, is to learn a little bit more about tar spot and how it's moving, but also just to help us better predict when there's going to be an outbreak. We will be taking the weather conditions, ratings, within the fields."
She also asks farmers to submit samples of suspected tar spot to the MU Plant Diagnostic Clinic for confirmation. This will help the clinic track progression of the disease across the state.
Confirmed samples will be added to the Corn ipmPipe map at corn.ipmpipe.org/tarspot.
Learn about submitting samples at plantclinic.missouri.edu.
Warning on tar spot
Bish says there are three known factors that increase disease risk:
Tar spot was previously found in the field or neighboring fields.

The field is in corn-on-corn rotation.

Irrigation can hasten the onset of symptoms.
In the know
Tar spot is relatively new to Missouri. Here are a few facts:
The disease has been present since the early 1900s in Mexico and the Caribbean.

It took 100 years for it to get to the U.S. — into Indiana and Illinois.

No one really saw it coming.

U.S. tar spot pathogens act differently than those in the Caribbean.

Tar spot now in 19 states.
Subscribe to receive top agriculture news
Be informed daily with these free e-newsletters
You May Also Like
---