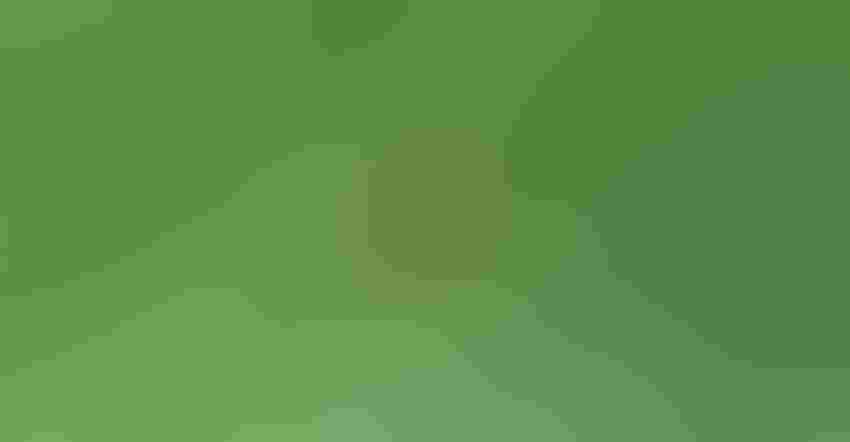 In simple terms, Tar spot is nothing to mess with in your fields. The yield-robbing fungus is fast appearing and will sneak up on your fields if you're not scouting.
Tar spot appears as small, raised, black spots scattered across the upper and lower leaf surfaces. The black spots are spores of tar and they can move up to 80 yards. This means that whatever moves the leaves of a corn plant moves the spores.
The fungus was first found in Latin America. It's not clear to university researchers how it got to the United States. What is clear, is that it's a great concern for corn producers.
Tim Dahl, an Agronomy Service Representative from Syngenta, says tar spot was first found in southern Minnesota in 2019. The fungus quickly spread to quite a few fields. It had a severe impact in the growing season due to yield loss. Once the severity of the fungus gets to the point that the corn leaves senesce, it can mean a loss of 20-60 bushels per acre.
Dahl says it's important to catch the early onset of tar spot. Under favorable conditions, the crop disease reproduces every two weeks or between 12-15 days, so your fields can have multiple generations of the fungus in little time which means an even bigger impact on yields.
One thing that farmers can do is to continually scout their corn fields to avoid it sneaking up on them. "Be out there frequently in your fields, that way you see it early," says Dahl.
What is Tar Spot?
The fungus creates stalk quality issues and lodging. The disease likes moderate temperatures and high humidity. It only takes 7 hours in the canopy to take off into the plant. In the states where it's been found, there have been several opportunities for the weather pattern to spread tar spot.
Dahl says the increasing corn prices this year makes it favorable for producers to plant continuous corn. However, the pathogen overwinters on the crop residue in the field. This is when hybrid selection is important. Unfortunately, this may not be as easy as it sounds. Since the pathogen is relatively new to the Midwest, many hybrids may not have been exposed to the pathogen. Therefore ratings may not be available or known. 
Another way to help fight tar spot is to use tillage in fields. This will bury the inoculum and may reduce spores from spreading.
The third way to help stop tar spot is to use a fungicide with extended residual control that can stay in the plant and protect it for a longer period. Dahl suggested using Miravis® Neo fungicide from Syngenta.
According to the University of Illinois, a single application of a fungicide with mixed mode of action can be very effective. Scout often early, and spray at the first signs of Tar Spot.  If you don't see signs early, shoot for the VT – R1 window.  Remember, spraying after corn leaf tissue has died, will not bring it back. So, protect green leaf tissue, it's what makes yield. 
Researchers at the University of Illinois also want producers to remember that weather plays a big role in the development of tar spot. Just because you had severe tar spot one season does not mean you are going to have it the following year. However, if you start to see the forecast calling for persistent rains heading into VT and you had it in previous seasons, you might need to consider a fungicide application.
Subscribe to receive top agriculture news
Be informed daily with these free e-newsletters
You May Also Like
---