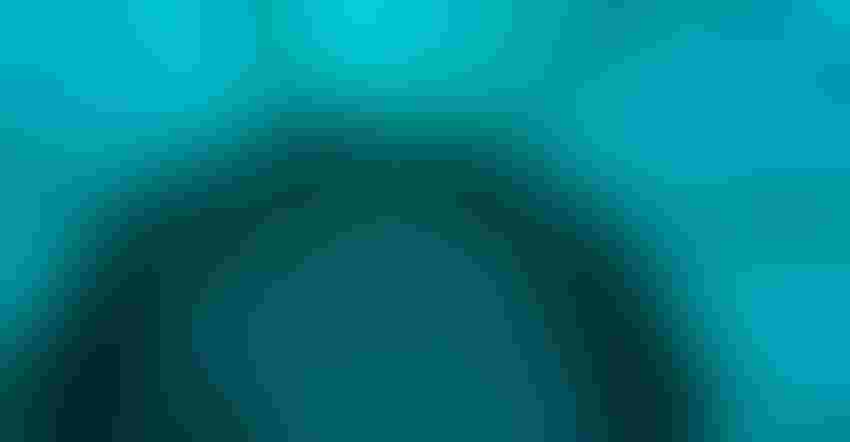 INSIDE THE DRAGON: UV-C is a shortwave ultraviolet light that damages DNA within the cells of living organisms. Fungi and bacteria that are single-celled or have relatively few cells are especially susceptible to UV-C damage.
Photos courtesy of RPI Lighting Research Center
Fabrication plans and illustrated assembly instructions for building a mobile ultraviolet light array, called "the dragon," are now available online for free. The unit applies high-intensity UV-C light as a germicidal treatment to combat crop diseases in vegetables and fruit crops.
UV-C is a shortwave ultraviolet light that damages DNA within the cells of living organisms. Fungi and bacteria that are single-celled or have relatively few cells are especially susceptible to UV-C damage.
A USDA-funded collaboration between the Rensselaer Polytechnic Institute (RPI) Lighting Research Center, Cornell University and the University of Florida designed the first tractor-drawn dragon and successfully controlled powdery mildew in Florida-grown strawberries. Subsequent designs and more refined dosing have resulted in better control of powdery mildew than conventional fungicide application.
"The germicidal effects of UV-C light have been known for a century and used to kill pathogens in water and HVAC systems, and for pasteurizing products such as apple cider without heat. It is a logical extension that the application of UV to crops would have similar results," says Nick Skinner, lead research specialist at the RPI Lighting Research Center.
A DIY dragon
In 2017, with a grant from the New York Farm Viability Institute, the RPI team began working with Kinderhook Creek Farm in Stephentown, N.Y., to develop and design a dragon that could be cost-effectively constructed in a modest farm shop.
Larry and Heather Eckhardt and their sons, Matt and Andrew, operate Kinderhook Creek Farm, a third-generation, 1,200-acre crop, livestock and produce farm, using both conventional and organic practices. They wholesale fresh-market vegetables, beef, grain and hay in the New York-New England region.
The Eckhardts are noted for their sweet corn production. They also grow 4 acres of mixed vegetables for wholesale, direct-to-store delivery and fresh-picked at their farmstand.
"We took notice of UV-C treatment for crop disease management for its potential to work well on our smaller acreage of mixed vegetables. UV-C requires safety measures when in use but does not restrict us from getting back in the field or from harvesting as spraying does," Larry says. "It also represents a treatment option for organic production."
Dragon construction, in simple terms, involves framework for a narrow or medium row, or high-clearance unit; the UV light enclosure with PVC curtains; electrical components for a 5-, 6-, or 7-fixture unit; a side, rear or multirow hitch; and anti-vibration mount.
DRAGON AT WORK: Kinderhook Creek Farm in Stephentown, N.Y., used the dragon to treat crops on the farm. More than 90% of the optical output is UV-C light. Some visible light shows as a blue glow through the end curtain on the unit.
Andrew handled the on-farm construction of a single-row dragon in the farm's spacious shop. He completed it in less than one week's time. RPI provided the drawings and the parts.
"Andrew enjoyed working with the RPI team and applied his knowledge of CAD [computer-assisted design] to suggest changes to make the process more farmer-friendly. I think a dragon could now be made in any on-farm shop," Larry says.
The RPI Lighting Research Center estimates that a single-row dragon with 2KW generators for use at a speed of 1 to 3 mph (per dosing requirement) takes 40 to 60 hours and $5,000 to $6,000 to build. Care was given to engineer a design that uses components than can be easily sourced.
"Farmers may modify the dimensions of the dragon hitch to fit their equipment or light enclosures to fit their crop geometry," Skinner adds.
There are currently no regulatory limits set for UV-C exposure. However, the American Conference of Governmental Industrial Hygienists publishes maximum exposure limits in an eight-hour workday. The RPI Lighting Research Center's UV-C safety document explains how to apply safety recommendations in plain language.
Dragon users must use personal protective equipment to prevent UV-C energy-related injury, particularly to protect eyes and skin. In addition to personal protection, dragon operators need to be aware of how close the unit is to other people, animals and crops within the range of exposure.
Dragon after dark
The trials at Eckhardt's farm were aimed at controlling powdery mildew in summer squash.
To avoid the pathogen's DNA repair mechanisms, which are activated by the blue light in daylight, the dragon treatment was applied to a 500-foot row of summer squash at night to reduce the UV-C dose required. At least four hours of darkness should remain after treatment for maximum effectiveness.
"Our practice is to spray late in the evening when pollinators are out of the fields. With the dragon, we just waited until well after dark," Larry says. "Our trials applied the technology with high intensity, and we harvested a lot of data toward the goal of identifying the intensity, speed and duration of treatment needed for disease control without damaging the plants."
TRAINING FARMERS: The crew at Kinderhook Creek Farm gathers for a safety meeting with Andrew Bierman, standing, the lead research specialist with RPI Lighting Research Center.
The dragon's UV-C dosage, rate of application (tractor speed) and frequency of application must be specifically calibrated by crop and targeted disease. Skinner notes that the current recommendation is 200 joules per square meter as a safe starting point for most crops.
Improving the technology
Last winter, Larry and his sons traveled to the University of Florida Gulf Coast Research and Education Center to see more dragon prototypes.
"Our plan now is to build a multirow dragon to mount on our self-propelled, high-clearance sprayer unit that we have used to top our sweet corn so we can take this work up again in 2021," he says. "The larger unit will help us do more, save time and apply this technology to other crops to control other diseases."
The RPI team is currently evaluating UV-C for downy mildew prevention in cucumber crops and the use of reflective plastic mulch to treat the underside of crop leaves.
For more information, visit lightandplanthealth.org or contact the RPI Lighting Research Center in Troy, N.Y., at 518-276-7100.
Dunn writes from her farm in Mannsville, N.Y.
About the Author(s)
Subscribe to receive top agriculture news
Be informed daily with these free e-newsletters
You May Also Like
---