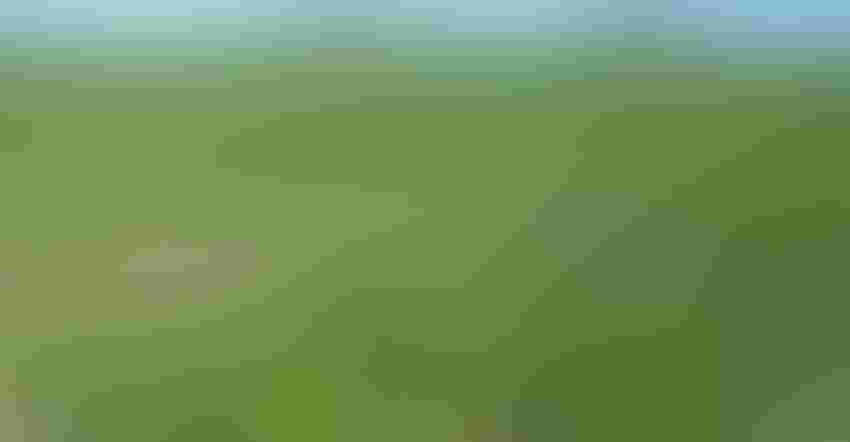 THICK ENOUGH? Is this mixed stand of cover crops thick enough, or should there be more plants? Was the stand thinned some because of carryover from a herbicide?
Right now, you may be most concerned about getting the timing right to burn down cover crops you planted last fall. Yet you may want to be thinking about what cover crops to seed this fall right now, as well.
Why? It's all about potential herbicide carryover. Have you started planning your cash crop weed control? If you want to grow cover crops this fall, Shannon Zezula suggests you make sure you know the weed problems in each field, and work with your local crop-protection provider to find herbicides that will match your needs but will leave little residual to affect fall cover crop growth. Zezula is the state resource conservationist with the Natural Resources Conservation Service. He is based in Indianapolis.
 It just takes planning to minimize potential problems with herbicide carryover and injury to cover crops seeded this fall, Zezula says. It all starts with reading the labels carefully. 
Although most herbicide labels may not specifically mention cover crops, there are some rules of thumb you can follow to get an idea of whether a specific type of cover crop might be negatively impacted if a certain herbicide is still in the soil when it's time to sow cover crops again.
Here are two questions to ask:
• Which type of crop does the cover crop most closely resemble? If there are long interval restrictions for "cereal grains" on a specific herbicide label, the herbicide may impact grass cover crops such as cereal rye. Cereal rye itself can be classified as a small-grain crop.  
• How much time is required before reseeding to legumes? If the required window between applying the herbicide and planting is fairly long for legumes such as alfalfa and red clover, take note. It may mean legume cover crops such as crimson clover and hairy vetch could be impacted by that herbicide if they are seeded in the fall.
Part of the problem is that many cover crops do better when seeded into standing crops in late August to early or mid-September. Cereal rye is an exception. Many farmers report planting cereal rye successfully even in November. And even if cereal rye doesn't emerge well in the fall, it still typically takes off in the spring.
For cover crops that must be seeded early, the window shortens between herbicide application and when the seed will germinate and contact chemical residues left in the soil.
Do your homework and work with crop professionals to find products that will control your weeds during the crop season, but that won't limit your cover crop investment this fall, Zezula suggests.
Subscribe to receive top agriculture news
Be informed daily with these free e-newsletters
You May Also Like
---