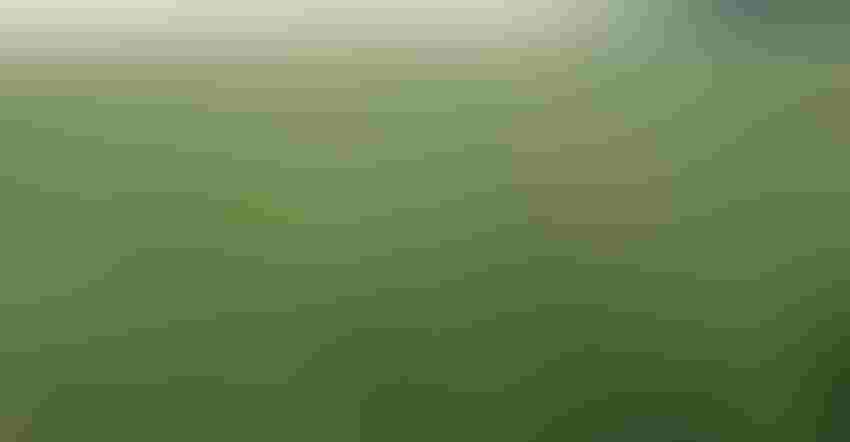 RESEARCH CROPS: These black oats are being grown for cover crop seed. Many cover crop species require special management, so do the research first.
Previously, I wrote an article, "2 ways to grow your own cover crop seed — legally!" that focused on the legal aspects of producing and selling cover crop seed. This article focuses on the actual growing techniques.
Limitations
Farmers are always looking for ways to "save a buck," and in the context of trimming costs, growing your own cover crop seed certainly has some appeal. But what species are good for farm production?
Small-seeded cover crops like clovers, annual ryegrass and radishes require special harvesting equipment modifications. In addition, many popular cover crop species require unique growing management procedures that most farmers are unfamiliar with. These are better left to the seed growing "professionals" who are more experienced in successful seed production.
Opportunities
There are several cover crop species that are much easier to deal with. Cereal rye, triticale and oats can be harvested with a combine normally used for corn, soybeans or wheat. The settings and seed sizes are typical to what you normally deal with, so only a bit of tweaking is necessary to do a good job.
When it comes to growing management, it's very similar to growing wheat.  
Genetics
Farmers know that you just don't order seeds without knowing the background of the genetics, especially for cash crops. The same rule applies to cover crops; you want to be certain the genetics are worthy of your desired goals. As an example, don't buy random oats from the local feed mill and expect it to have awesome cover crop traits. Your cover crop seed needs to have genetics that will perform as anticipated, and that requires some homework.
Seeding rates
When establishing cover crops for seed production, the seeding rate needs to be adjusted accordingly. It should be close to a normal rate that has been used as a cover crop but not as much as you would plant when used as a forage. Seeding rates need to be adjusted with experience but it is better to seed a lower amount rather than a higher amount, mainly to lower the risk of lodging during harvest. As a guide, seeding cereal rye or triticale at 70 pounds per acre and oats at 60 pounds per acre is a good starting point.
Fertility
You need to be careful not to over-fertilize when growing for seed production. Quality is more important than quantity. The goal is to have a high percentage of seeds that germinate. Over-fertilization can lead to lodging, which usually lowers seed quality and can lead to disease.
Weeds
Keeping weeds out of the field is very important. You are not allowed to sell cover crop seed if the number of weed seeds is too high or, even worse, if noxious weeds are present.
Harvesting
All combines have settings listed for cereal rye, triticale, oats or similar seeds. Proper adjustments can be obtained by taking a few minutes to review the operator's manual.
Cleaning
Preparing seed for planting usually requires running the seed through a grain cleaner. You don't want to take a shortcut by not cleaning and then having the drill plug up with chaff and unthrashed grain heads. There are mobile seed cleaners in some areas, or even local grain cleaners that can clean your cover crop seed. I even know of a few farmers who have ran their cover crop seed through the combine a second time to get the seed cleaner.
The coach's closer
Growing your own cover crop seed certainly has its benefits. But you need to do your homework and have a strategic plan for seed production.  
Groff is a cover crop innovator who farms in the Chesapeake Bay watershed. Check out his website, covercropcoaching.com.
Subscribe to receive top agriculture news
Be informed daily with these free e-newsletters
You May Also Like
---